Affiliate Disclaimer
We sometimes use affiliate links in our content. This won't cost you anything, but it helps us to keep the site running. Thanks for your support.
Are you planning a farm theme or lesson plan for your preschool students? Add some extra fun and include these printable Tractor Color Matching Worksheets.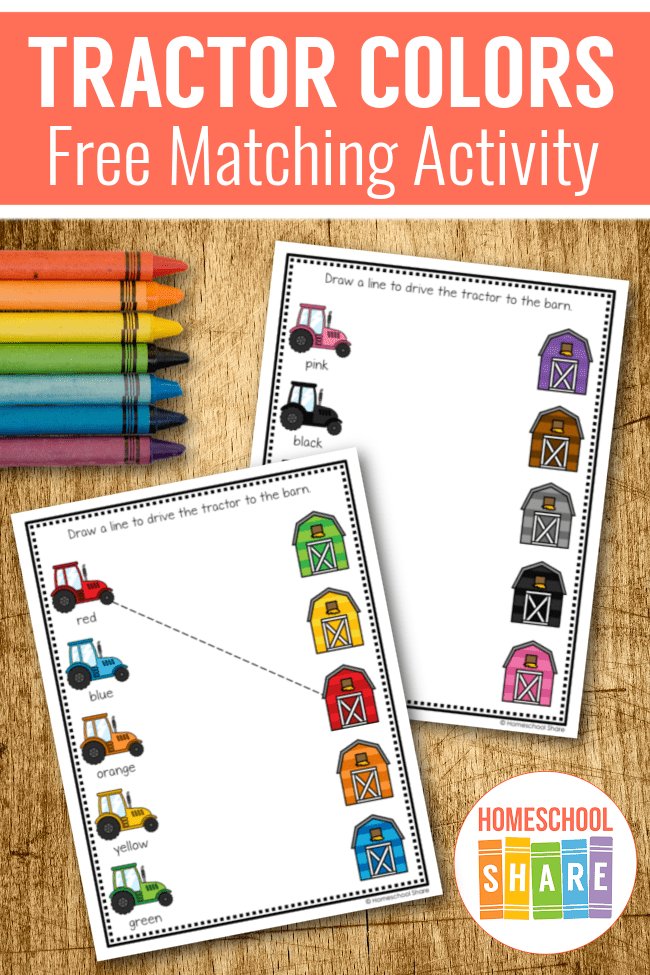 These simple print and go color matching activity pages are perfect for learning or recognizing colors and practicing fine motor skills at the same time.
Ten colors are included in this color matching activity: red, blue, orange, yellow, green, purple, brown, gray, black, and pink.
How to Use The Tractor Color Matching Worksheets
The color matching printable is simple to use.
Print the activity pages for your student.
Laminate the pages.
Review the colors.
Give your student a dry erase marker.
Show your student how to help the tractors get to the barns. Draw a line from the red tractor to the red barn. Student can continue with the other four sets as well as the second page.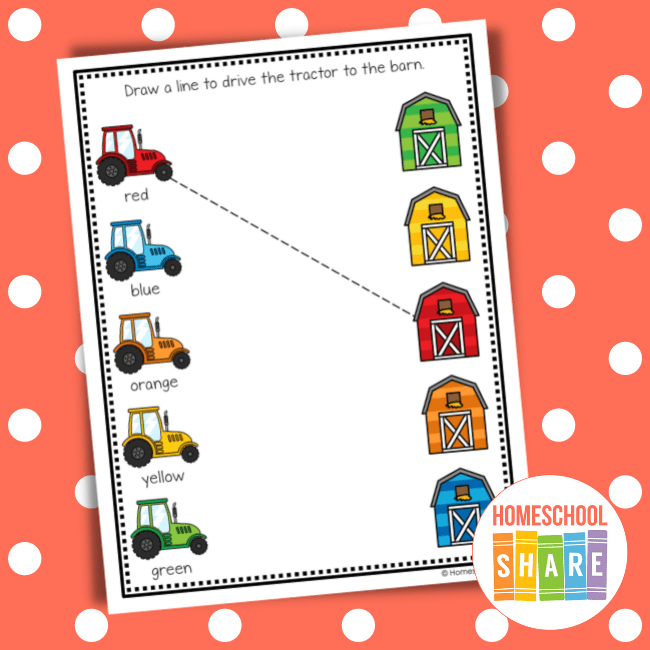 You can encourage your student to get the job done by pretending that tractors are tired and need to go to sleep! Without rest, they won't be able to do their work. Can you help the tractors by drawing a line from the tractor to the barn of the same color?
Benefits of the Tractor Colors Matching Activity
These tractor colors matching pages promote color recognition. You can also use them to boost fine motor skills. Students will use fine motor skills to draw lines from the tractor to the barn.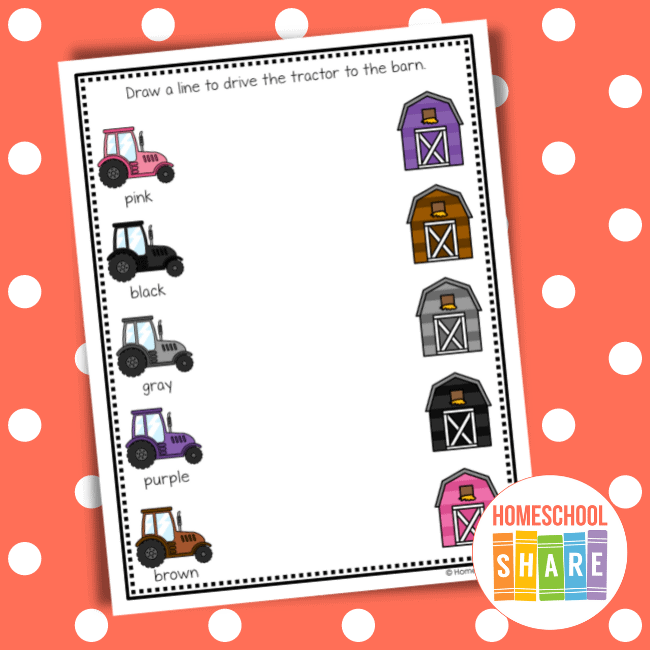 If you want to reuse the set, simply put the page in a dry-erase pocket and let your student use a dry erase marker. Multiple students can benefit from the same set if you use it with dry-erase pockets or markers.
Download Your Free Tractor Color Matching Worksheets
To grab your free copy of the Tractor Colors Matching Activity, simply click on the image below.
More Farm Themed Printables for Preschool and Kindergarten
We have oodles and oodles of engaging printables with a fun farm theme. Check out some of these.