Affiliate Disclaimer
We sometimes use affiliate links in our content. This won't cost you anything, but it helps us to keep the site running. Thanks for your support.
You can help your students learn to love a story while feeding their imaginations and exploring literature analysis with a fairy tale lapbook.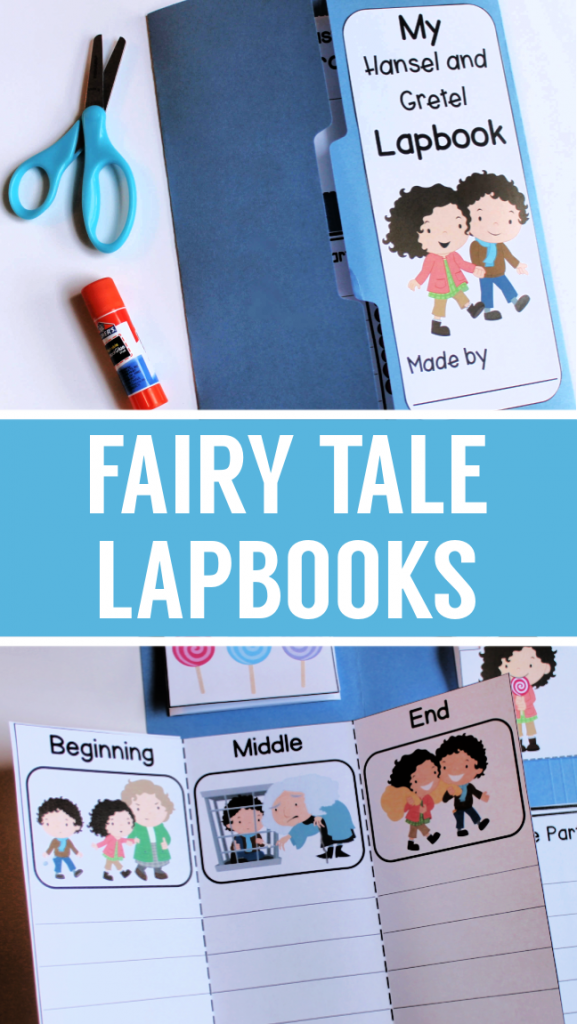 Why Do We Read Fairy Tales?
Fairy tales provide a number of benefits to children:
Fairy tales teach children how to deal with human conflicts and how to handle problems.
Fairy tales provide a way to teach critical thinking. You can ask children a variety of questions as you read (or finish) the stories: "What would you have done differently?" "How could the Little Red Hen have gotten help from her friends?" "Should the Gingerbread Man have trusted the fox?"
Fairy tales help children understand the difference between heroes and villains–good and evil.
Children will identify with different characters and build emotional intelligence. They may relate with Little Red Riding Hood's fear or The Ugly Duckling's loneliness. Fairy tales provide an opportunity to discuss many different emotions with children.
Fairy tales help spark imagination. Creative thinking is an important skill and fairy tales help build it.
Fairy tales also teach basic story elements—setting, characters, and plot (problem and solution). It is a great introduction to literary analysis for young children. If a child can understand the structure of a story, she can write a story. It also prepares children for reading more complex stories in the future.
Fairy tales teach lessons. Each fairy tale presents multiple lessons for the readers to learn. Goldilocks learns that she can't just willy-nilly borrow and break things that do not belong to her. Cinderella learns the value of hard work and hope. The Ugly Duckling learns about beauty.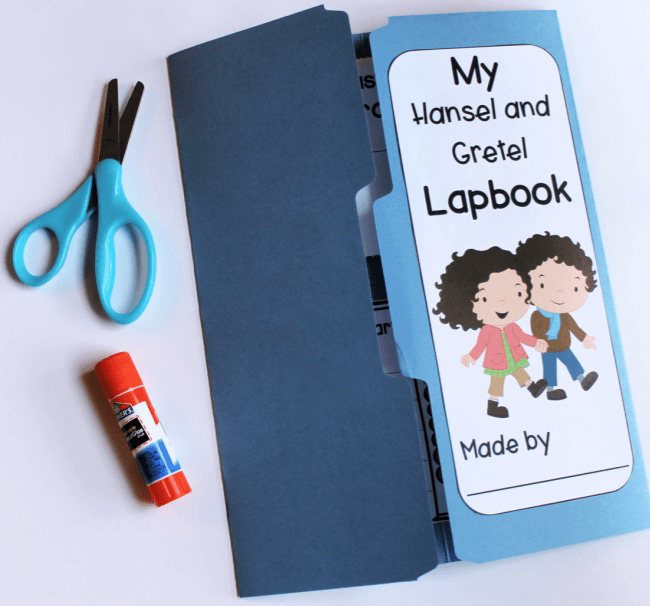 Due to the numerous positive impacts and learning opportunities that fairy tales have, we created a set of Fairy Tale Lapbooks for your student to work through.
What's Included in Each Fairy Tale Lapbook?
Each fairy tale lapbook includes a variety of activities for your student. The mini-books are designed to help your student think about literature.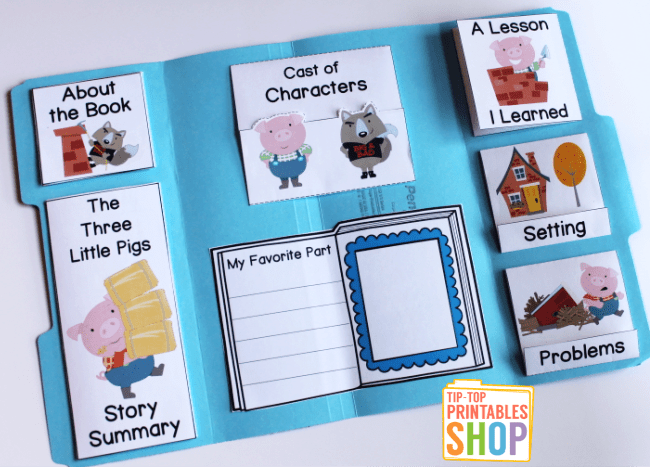 You can think of this series of lapbooks like book report lapbooks, but they provide students a hands-on, engaging learning opportunity.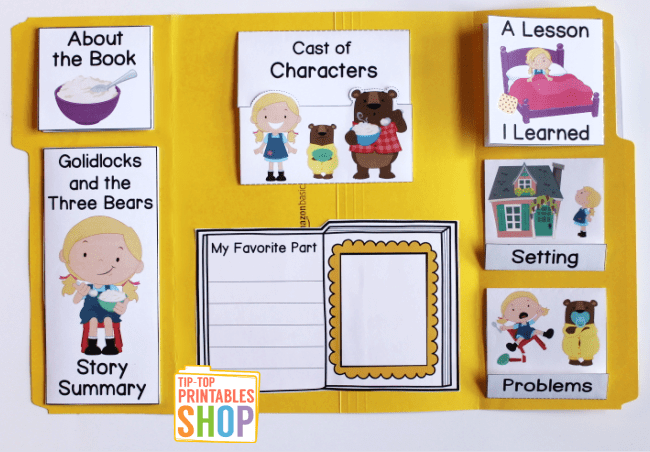 Your student will take a deep dive into the stories with the set of mini-books:
About the Book T-book
Setting Matchbook
Problems Matchbook
Cast of Characters Shutterfold Book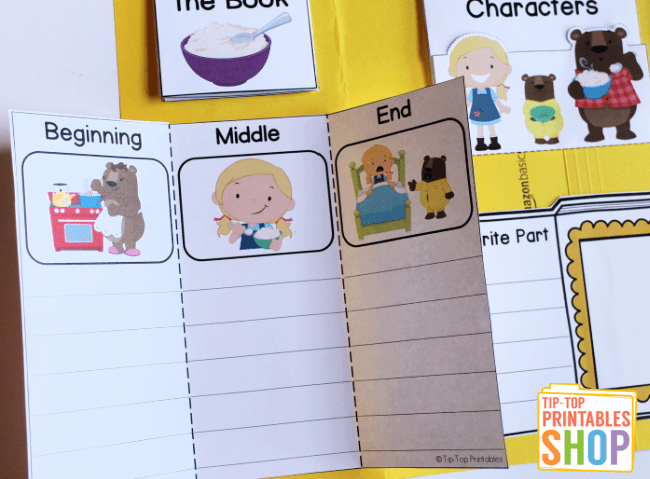 Story Summary Tri-fold Book
My Favorite Part
A Lesson I Learned Accordion Book
Each lapbook has a black and white version as well as a full color version. Simply pick and choose the version you want to print for your students.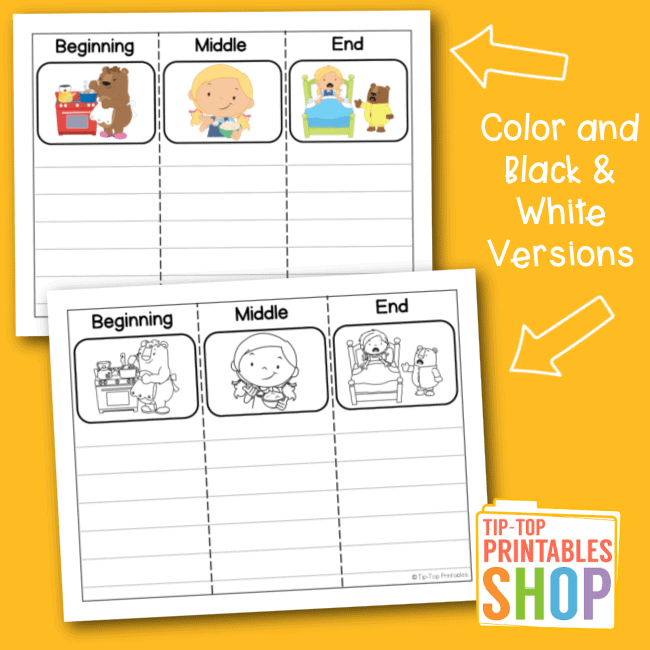 Get the Fairy Tale Lapbooks
You can buy each lapbook individually for a quick literature project, or you can buy the bundle and create a lengthy fairy tale unit.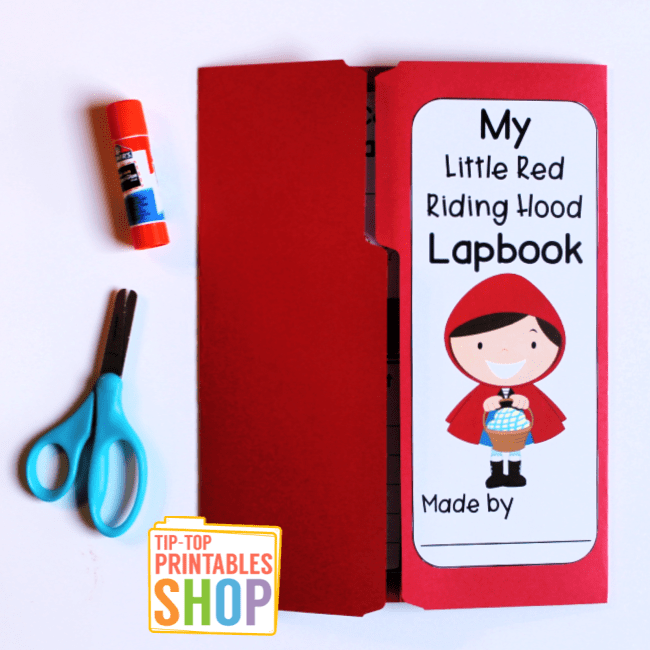 Choose from these eight fairy tales and folktales: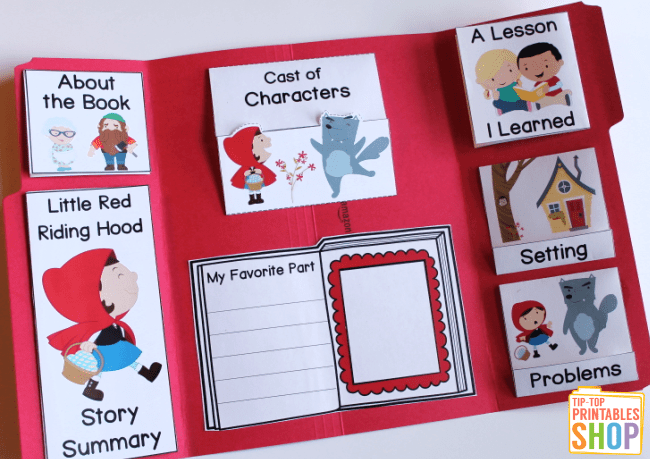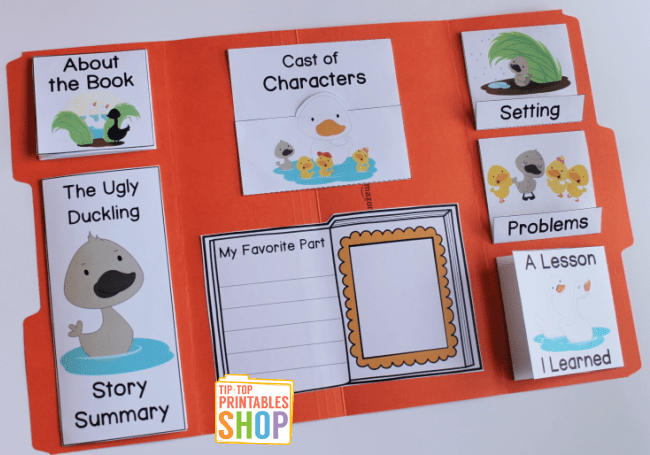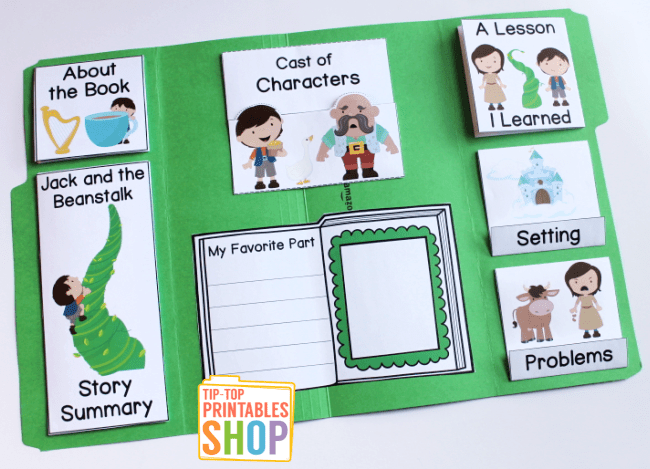 Buy the Fairy Tale Lapbook Bundle
If you'd like to snag the bundle at a fantastic savings, you can head to the shop or click the buy button below.
Happy Lapbooking and Learning with Fairy Tales!
If you are looking for more literature based lapbooks, try this page.