Affiliate Disclaimer
We sometimes use affiliate links in our content. This won't cost you anything, but it helps us to keep the site running. Thanks for your support.
Are you looking for an engaging, easy Easter activity for your kids? Grab your playdough and print these free Easter Playdough Mats and have fun creating playdough eggs.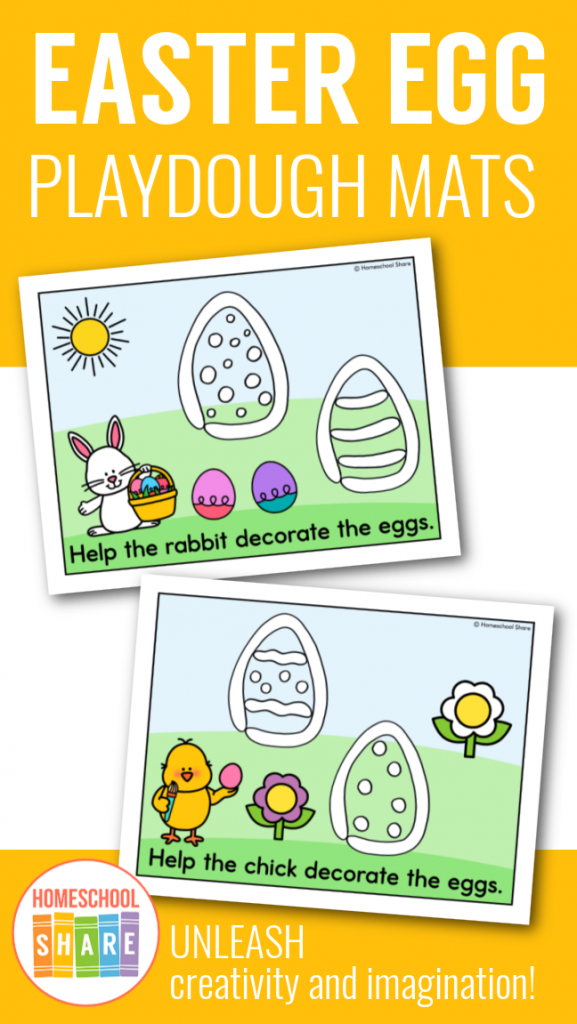 Benefits of Playing with the Easter Playdough Mats
When we think of playdough play, we know that all the squishing, twisting, and turning boosts fine motor skills, but playing with playdough also develops creativity, problem-solving skills, and language.
Playdough play encourages creativity and imagination. The playdough images on the mats are empty. Your student will need to imagine and build the eggs. Students will use playdough to add details to the mats such as dots and lines and zigzags. Your student could also add playdough details to the small eggs and sunshine on the page.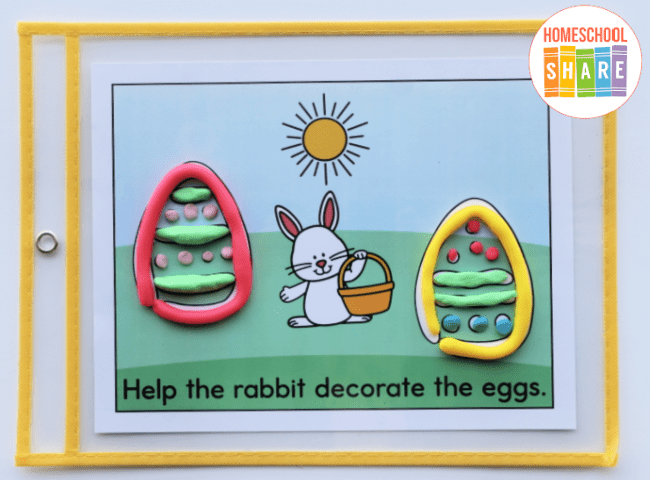 You could also add beads or buttons for extra fun.
Children can try different approaches to completing the tasks without breaking anything—because it's just dough! Your student might make an Easter egg and decide that he doesn't like it–no problem. Just start again with a new idea. This encourages problem-solving skills as well as flexibility.
Creating with playdough is also wonderful for children because it gives them a sense of pride when they complete a task.
If you want to turn this Easter activity into a sensory experience, you could make edible playdough and use jelly beans or other candies for details. Fun!
What's Included in the Easter Playdough Mats?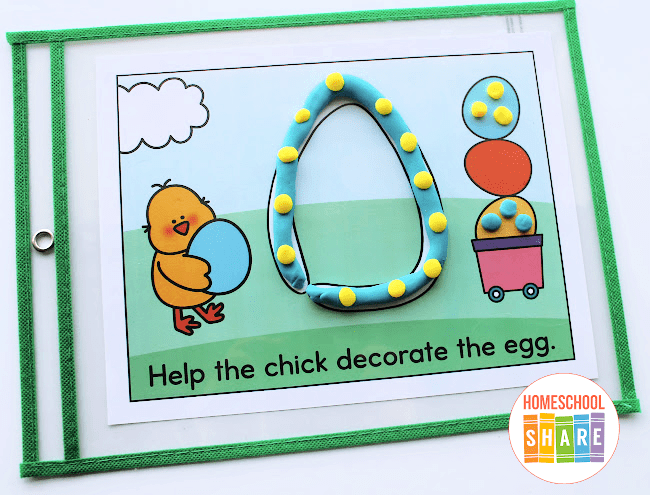 This file includes four Easter egg playdough mats.
The mats include a variety of eggs for the students to create and the Easter bunny and chick will cheer your students on as they make beautiful eggs.
How to Get Started with the Easter Egg Playdough Mats
These playdough mats are easy to use.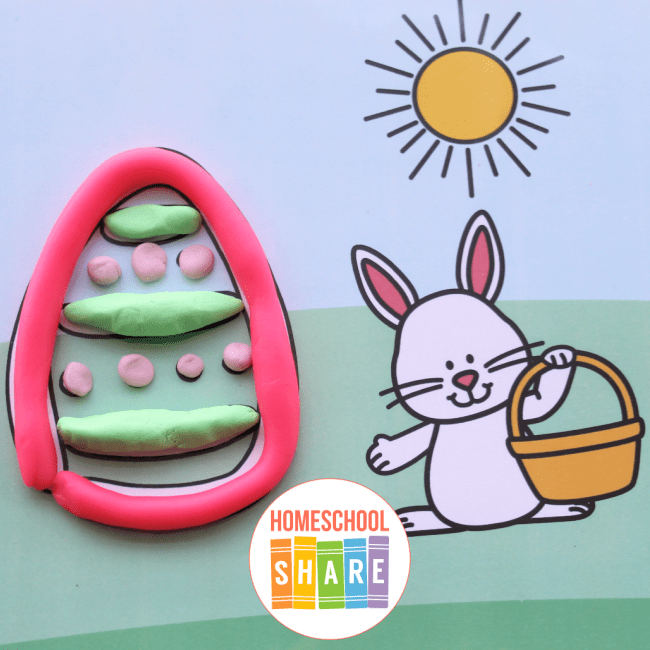 Laminate the playdough mats or put each one in a dry erase pocket or page protector.
Give your student playdough and one playdough mat.
Encourage your student to build and create amazing Easter eggs!
Grab Your Set of Free Printable Playdough Mats
Subscribe to the newsletter below. After you confirm, your free playdough mats will be delivered directly to your inbox. If you are already subscribed and confirmed, simply enter your name and email in the box below in order to receive an email with the set of playdough mats.
More Easter Activities for Your Kids
Are you looking for additional Easter activities? Try these: