Affiliate Disclaimer
We sometimes use affiliate links in our content. This won't cost you anything, but it helps us to keep the site running. Thanks for your support.
Do you need a quick, fun, and educational activity for your kids? Try a color scavenger hunt. These simple activities are great for learning colors, practicing observation skills, and getting some movement into your day. Your kids will love it!
If you would like to browse all of our printable scavenger hunts, try our Scavenger Hunts for Kids page.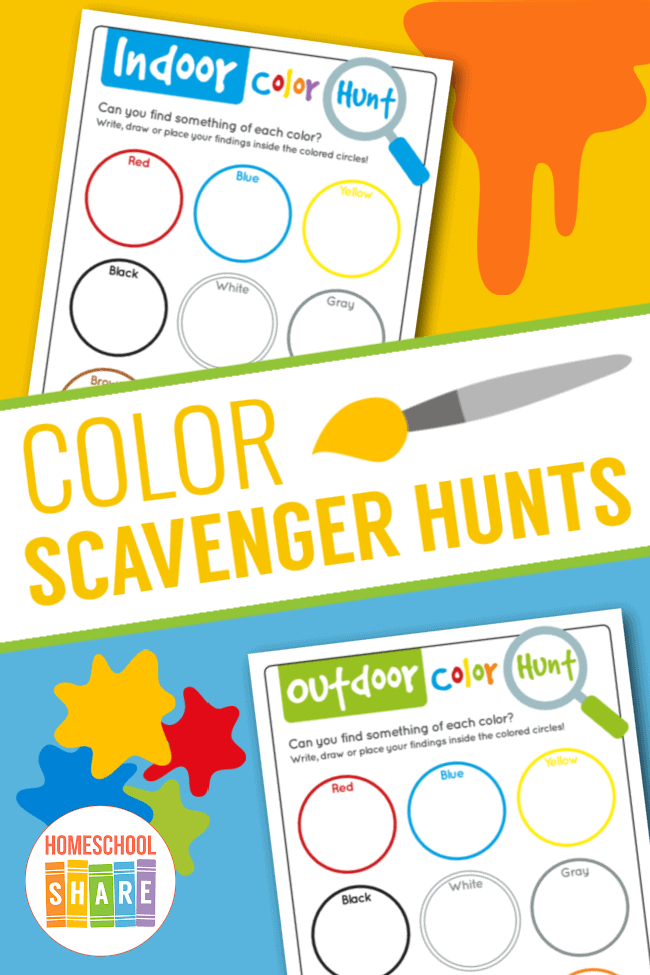 What's Included in the Color Scavenger Hunt File?
The file includes two different printable scavenger hunts.
One of the hunts instructs your student to search for colors outside. Go on a color walk to see what you can find.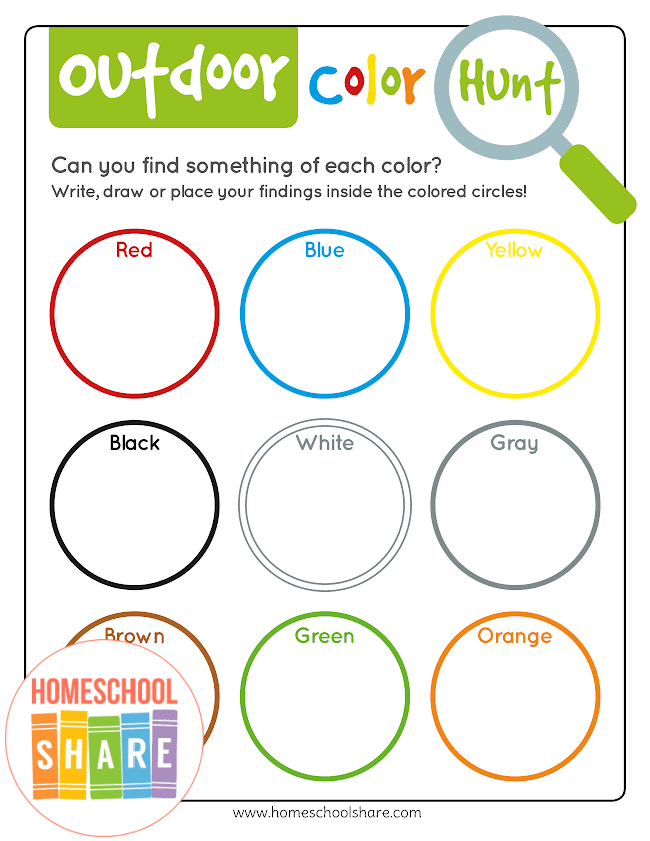 The other hunt instructs your student to search for colors inside.
Your student will look for a rainbow of colors:
Red
Blue
Yellow
Black
White
Gray
Brown
Green
Orange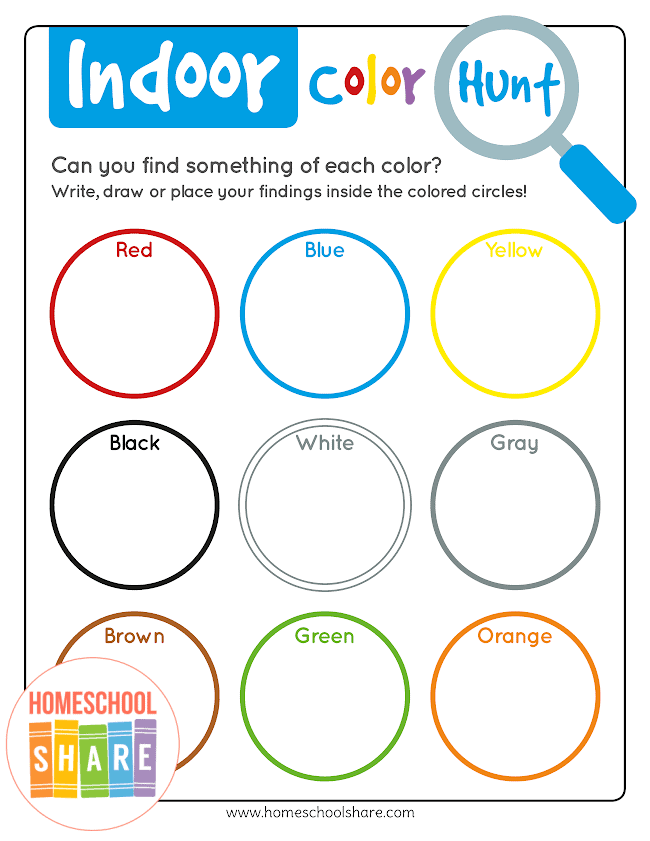 For extra fun, give your student a magnifying glass and allow her to carefully examine the items as she finds them.
Print multiple copies of the fun scavenger hunt printable because you can use them again and again–finding different items each time!
Benefits of the Color Scavenger Hunts
Scavenger hunts aren't just for fun; they provide many benefits for your student.
Scavenger hunts boost observation skills. As your child looks for objects, he will develop better observation skills.
Scavenger hunts require movements; this promotes gross motor development.
A scavenger hunt can provide safe sensory input for your student as your student hears, smells, sees, and touches things around her.
If you work on the scavenger hunt as a team, it will promote cooperation and social skills development.
The color scavenger hunts will also increase creative and critical thinking skills as your child has to determine how to find and choose the color objects.
Grab Your Free Color Scavenger Hunts
Subscribe to the newsletter using the form below in order to have the indoor color scavenger hunt and the outdoor color scavenger hunt delivered directly to your inbox.
Learn More About Colors
Use these other free printable resources to learn more about colors.