Affiliate Disclaimer
We sometimes use affiliate links in our content. This won't cost you anything, but it helps us to keep the site running. Thanks for your support.
Scoop up these printable animal worksheets and turn your animal lover into a mini-zoologist.
This set of worksheets includes a variety of animals and every kind of vertebrate (bird, fish, mammal, reptile, and amphibian). Your students will learn animal science vocabulary, fun animal facts, and basic research skills as they complete this set of animal activity pages.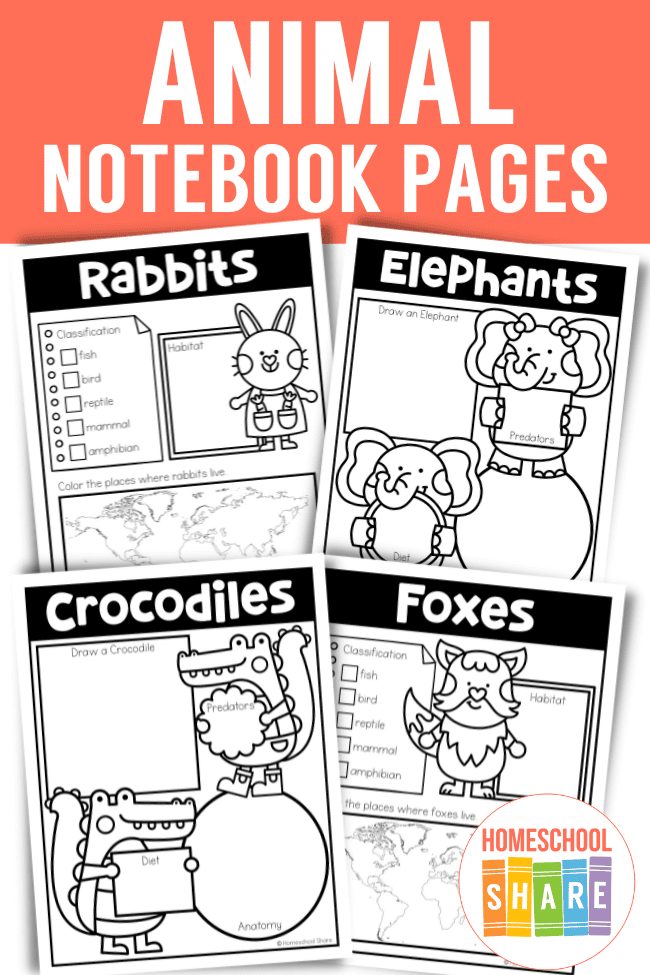 What's Included in the Printable Animal Worksheets?
This set of worksheets includes two pages for each of the following animals:
Bears
Crocodiles
Elephants
Foxes
Frogs
Lions
Owls
Penguins
Pigs
Rabbits
Reindeer
Tropical Fish
The worksheets include blank spaces for students to record animal research.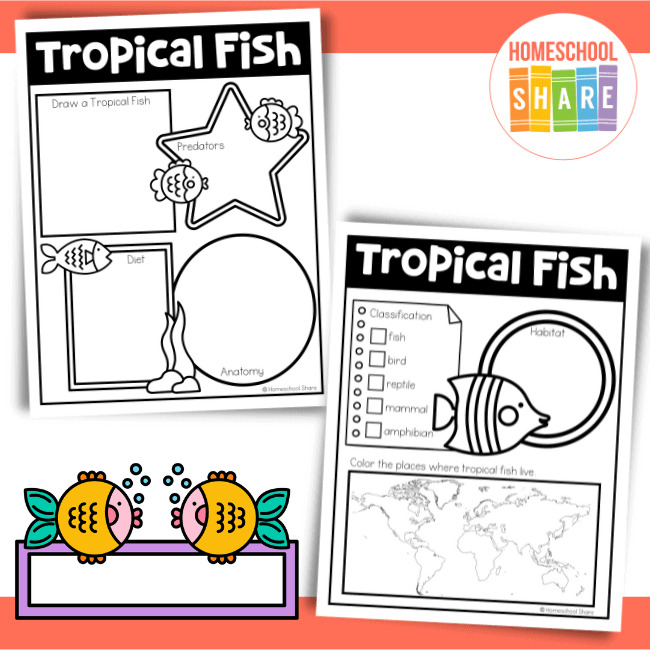 The first page prompts the student to draw the animal, list the animal's predators, describe the animal's anatomy, and record the animal's diet.
The second page prompts your student to classify the animal as a fish, bird, reptile, mammal, or amphibian. It also asks your student color the map to indicate where the animal lives and to describe the animal's habitat.
How to Use the Animal Worksheets
Use this set of worksheets to introduce your student to zoology and animal classification.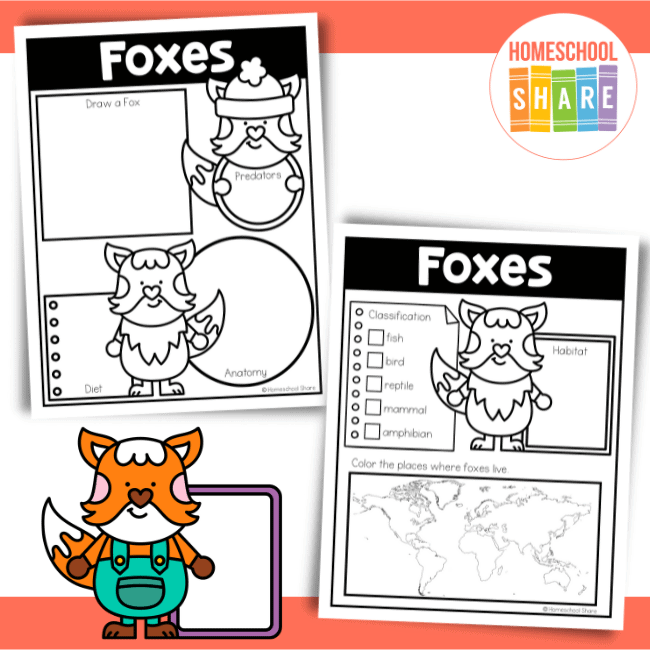 Find library books or reliable websites (such as National Geographic Kids or San Diego Zoo) and complete the pages.
As your child finishes each page, punch it with a three-hole punch and add it to a notebook.
Let your student use the book to teach others (family members and friends) what he has learned about animals.
When complete, the child's notebook will include a variety of vertebrates and she will have pride in her finished project.
Get Your Free Set of Animal Activity Pages
Subscribe to the newsletter using the form below in order to have the animal activity pages delivered directly to your inbox. If you are already subscribed and confirmed, you will not need to confirm again. Simply enter your email address into the form below.
Learn More About Animals
Are you looking for more printables to learn about animals? Try one of these resources: