Affiliate Disclaimer
We sometimes use affiliate links in our content. This won't cost you anything, but it helps us to keep the site running. Thanks for your support.
Are you looking for a color recognition activity that boosts fine motor skills and promotes creativity at the same time? Try these unicorn playdough mat printables.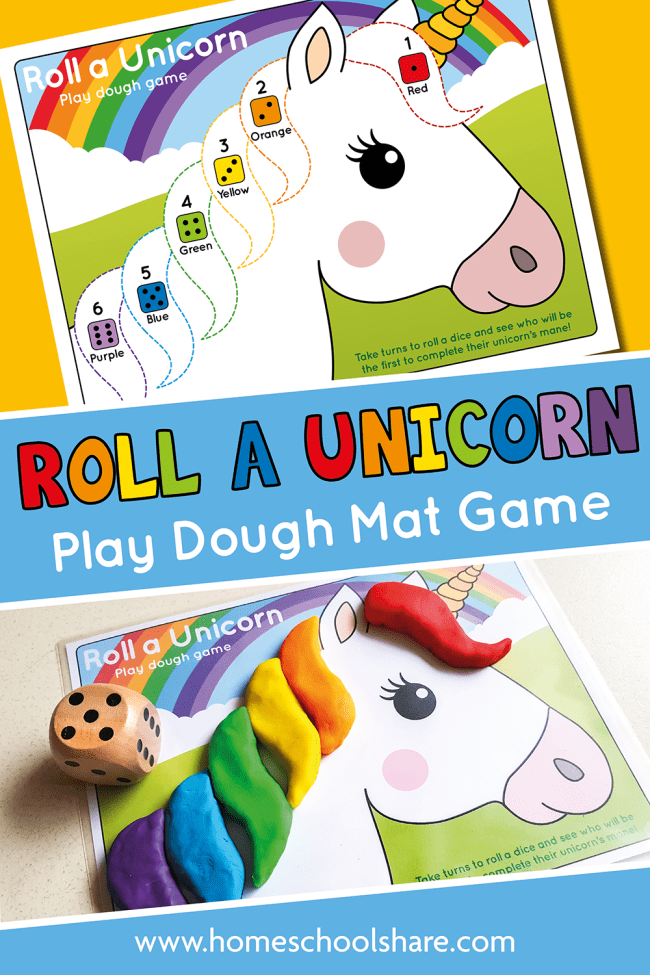 How to Play the Roll a Unicorn Game
This can be a single player game, but it's more fun when others join in.
If you are a classroom teacher, you can put your students in groups or with partners to play the game.
Ideally, each player should have dice. Each player will also need playdough in rainbow colors (red, orange, yellow, green, blue, and purple).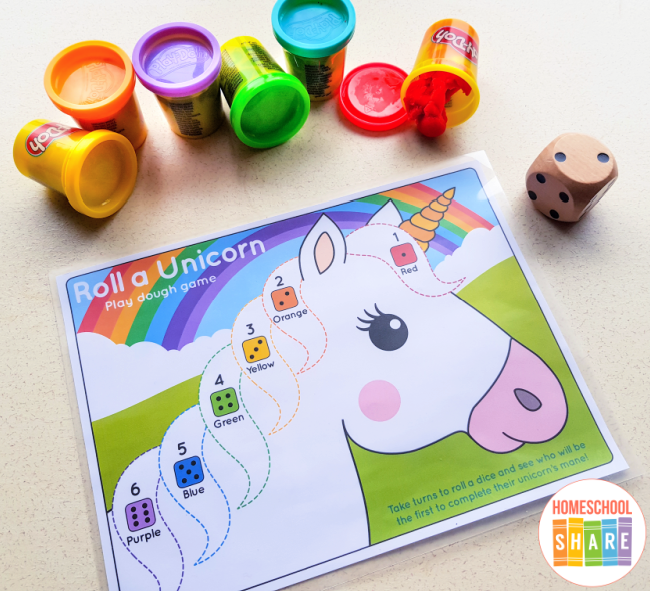 Take turns rolling the dice and drawing. Each player will roll six times.
Roll One: Red hair for the unicorn's mane.
Roll Two: Orange hair for the unicorn's mane.
Roll Three: Yellow hair for the unicorn's mane.
Roll Four: Green hair for the unicorn's mane.
Roll Five: Blue hair for the unicorn's mane.
Roll Six: Purple hair for the unicorn's mane.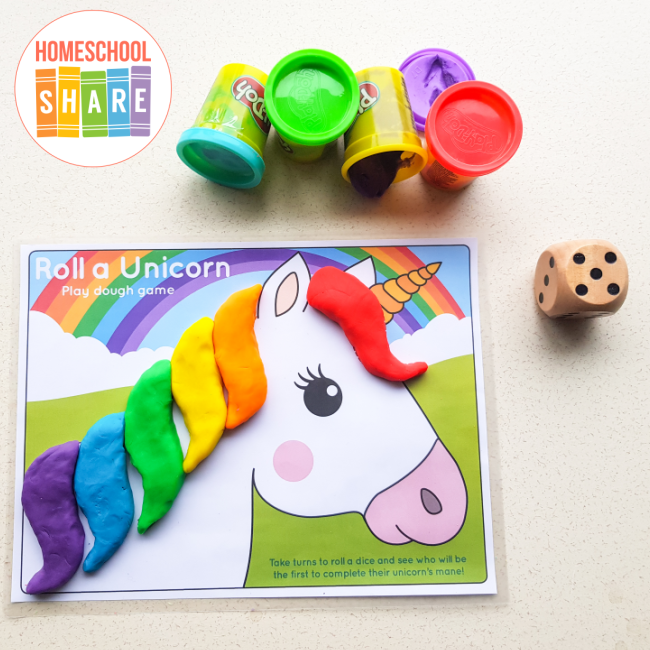 The first roller to finish the unicorn's rainbow mane wins the game!
What's Included in the Unicorn Playdough Mat Printables?
The file also includes two other versions of the unicorn. These can be used to boost fine motor skills and to review or introduce colors.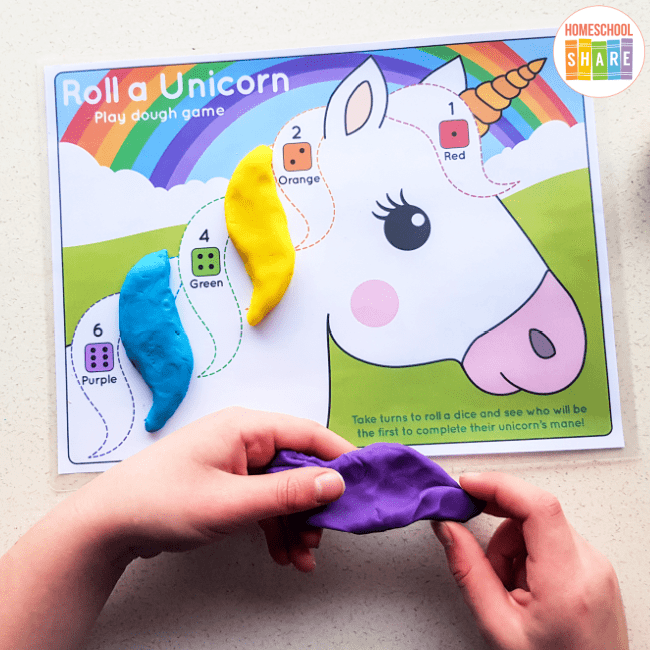 This file includes:
Roll a Unicorn Playdough Game (instructions above)
Unicorn Playdough Mat
This option includes mane guide lines to help your student add a magical mane to the unicorn.
A unicorn without guides, so your student can imagine and build a mane. It does have guide lines to help add the unicorn's horn.
How to Get Started with the Unicorn Playdough Mats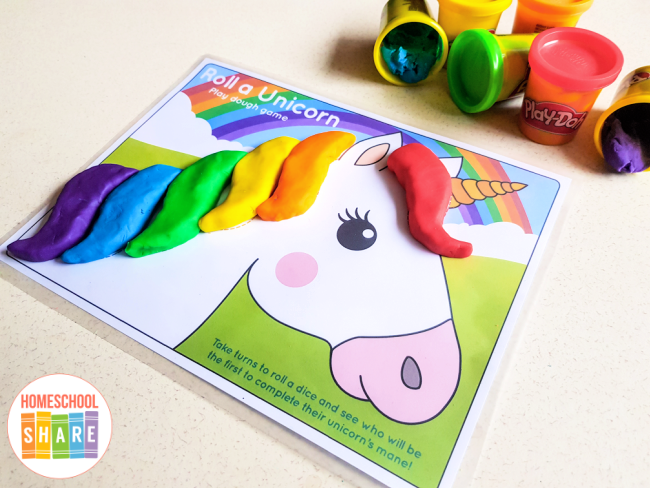 1. Decide which playdough mat printables you want to use.
2. Laminate the playdough mats or put each one in a dry erase pocket or page protector.
3. Give your student playdough and let him imagine and build!
Grab Your Free Set of Playdough Mats
Subscribe to the newsletter below to have your set of playdough mats delivered directly to your inbox.
More Printable Activities and Resources
If your students love playdough mats, try this page.
If you would like to teach more about colors, try this page.