Affiliate Disclaimer
We sometimes use affiliate links in our content. This won't cost you anything, but it helps us to keep the site running. Thanks for your support.
It's a bird. It's a plane. Nope. It's a super kid!
Learn all about heroes with our Superhero Printables Pack.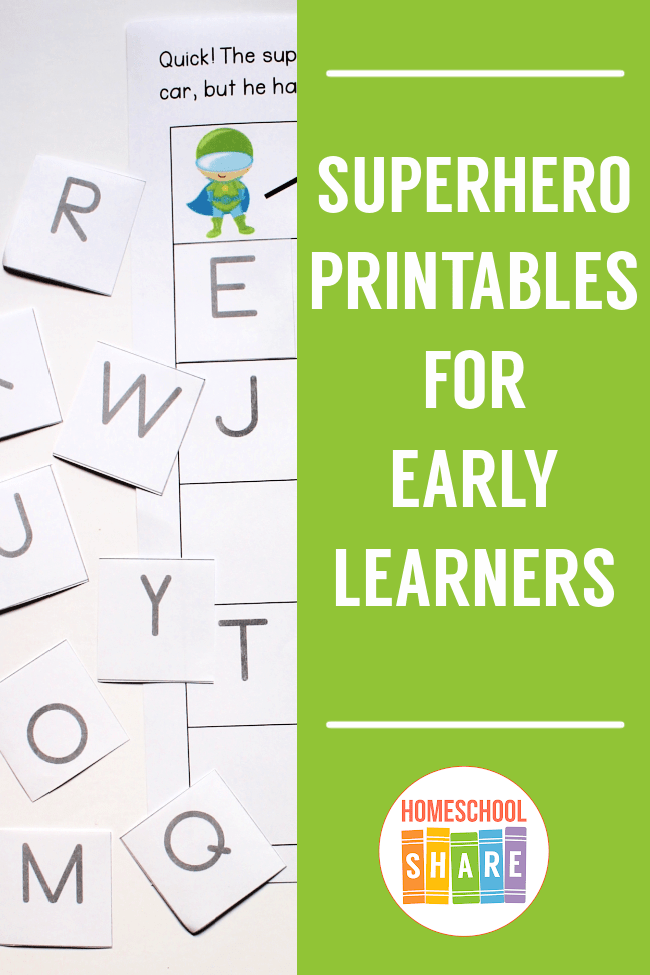 Superhero Printable Activities
Superhero Profiles (creative thinking, literacy, handwriting practice)
Let your student invent three super heroes.

Superhero Positional Words (learning positional words, following directions)

Superhero Calendar (days of the week)
If you are using this unit for one week, use this calendar as an introduction to the days of the week for your student. Each day, let your student stick one star sticker on the calendar.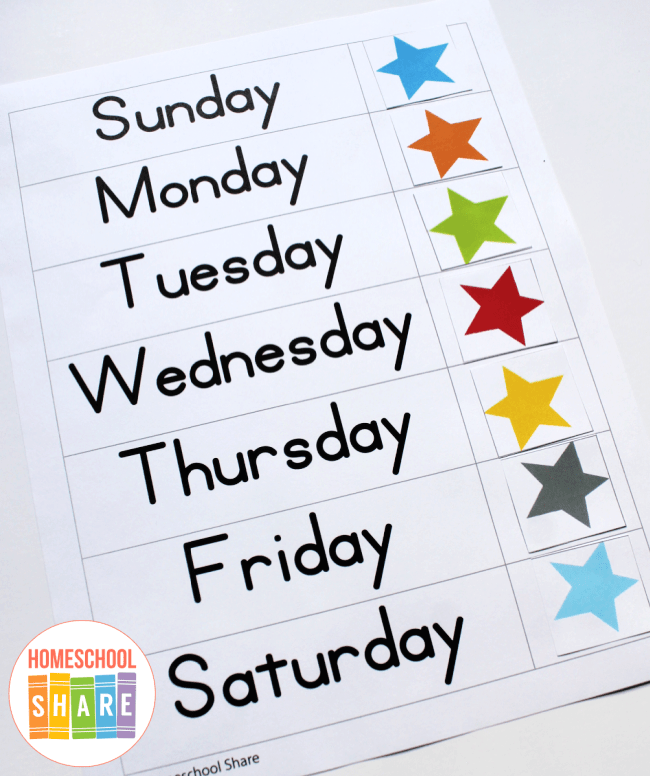 Superhero Zoom Through the Alphabet (ABC recognition)
Use the letter stickers from page 8 to complete this page. When you are finished, sing the alphabet song together. You can also use this page to review letter sounds. Point to a letter and ask your student what sound it makes! After this is complete, you can laminate it, and your student can use a dry erase marker to trace over the letters.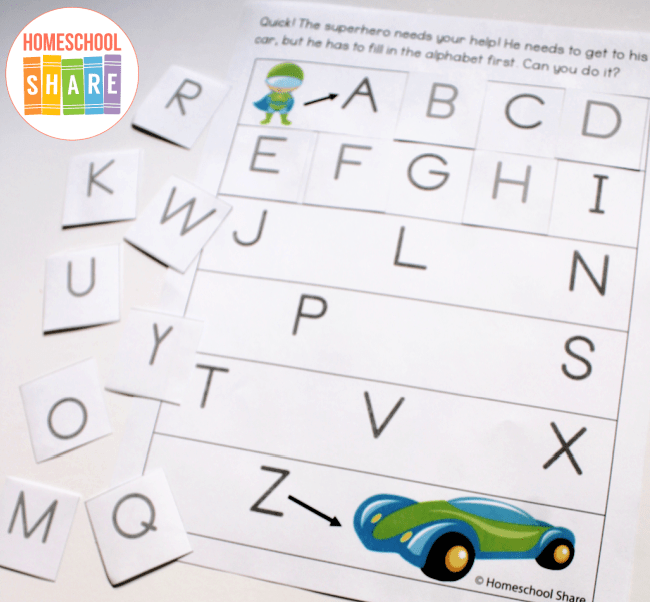 Which Superhero is Hiding the Star? (number recognition, counting)
Cut apart the cards. Hide the extra star sticker under one of the cards. Your student should guess which one it's under by calling out a number name. Continue until your student has found it. Let your student hide the star from you. Play a few rounds, but try to stop before your student is bored with this.

Be a Super Kid! (learning about rules, making habits)
Think of some rules of your home or some habits your student needs to master. Type them on the page. Print the page and laminate it. Let your student check off the rules he obeys or tasks he completes each day.
Suggested ideas:
Be kind
Be nice
Be helpful
Share
Smile at others
Use your manners
Use your gifts and talents
Work hard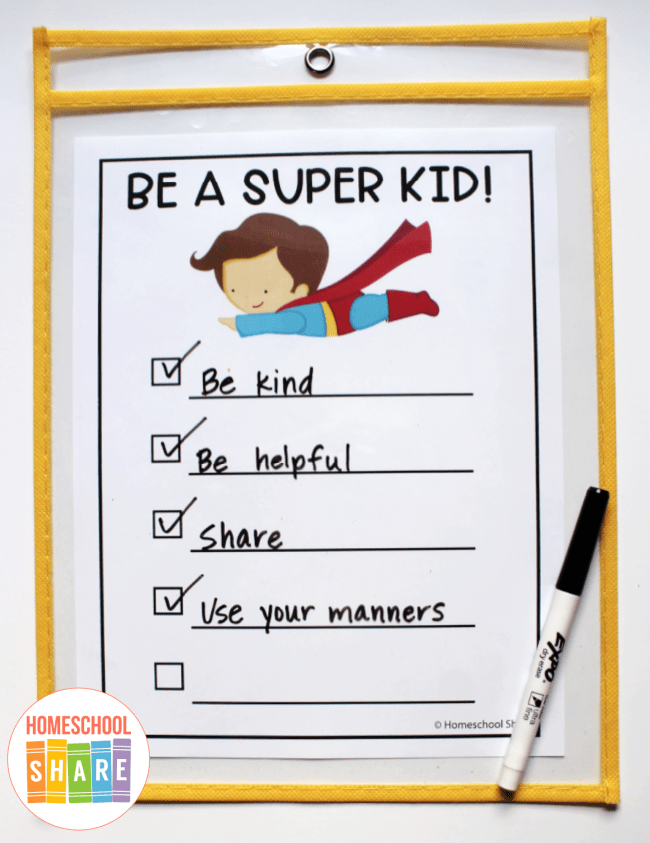 Stars for Heroes (fine motor, determining what a hero is)
Trace and cut out the stars. Give the stars to your favorite real life heroes!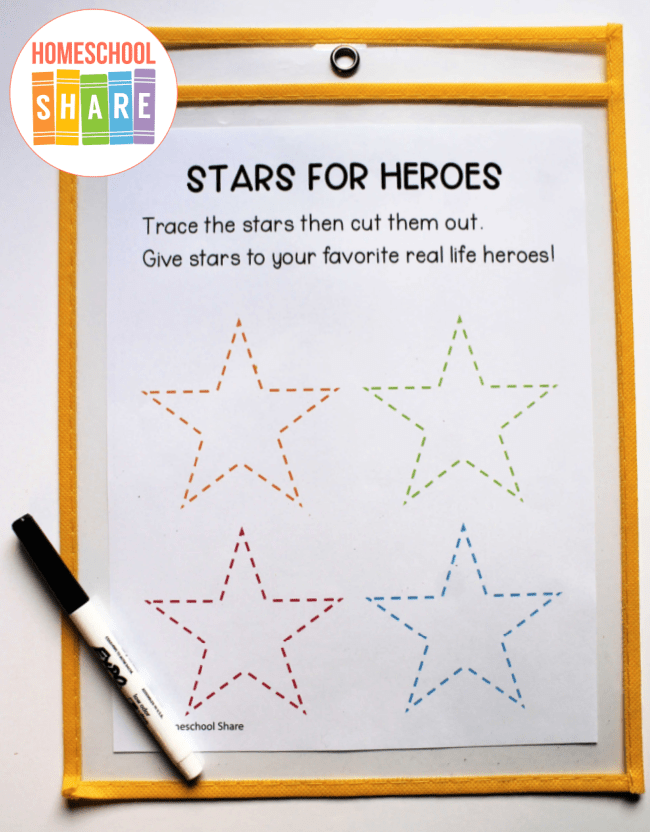 Tally Marks (counting, counting by 5s)
Using a scrap piece of paper, show your student what tally marks are. Grab some simple objects from around your house and show how your student how to count them with tally marks. Work together to complete the page.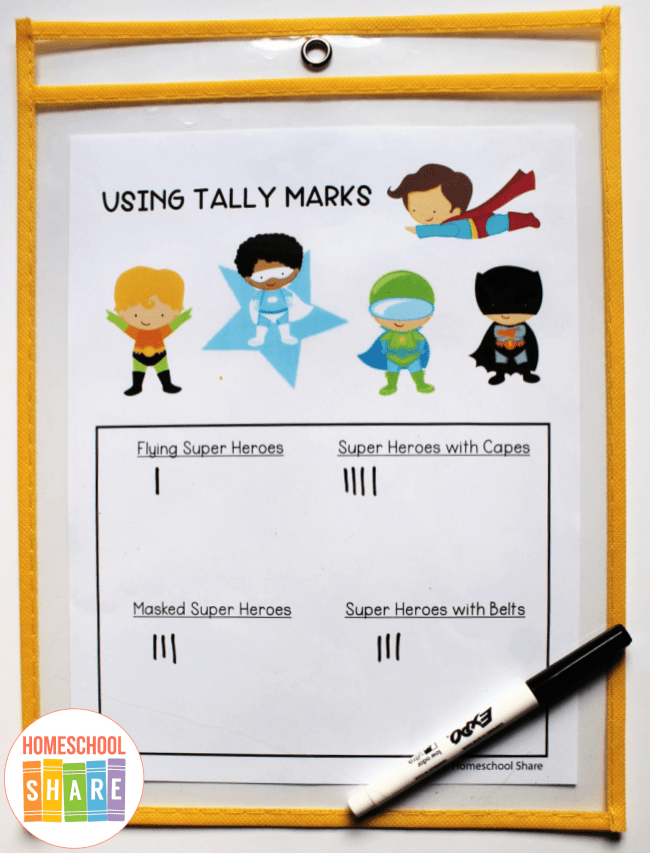 ABC Magnet Word Building
Use your alphabet magnets and a cookie sheet to build the super hero words! If you have Montessori ABC letters, you can use page 14.
Superhero Book List
You do not need these exact books for these Superhero Printables. Please use whatever super hero books your library has available and read, read, read to your child.
Reading is great for language development, literacy skills, and snuggling; it is the best thing you can do with your preschool or kindergarten student.
Download Your Set of Superhero Printables
Simply click on the image to grab your free set of Superhero Printables.
More Preschool and Kindergarten Printables