Affiliate Disclaimer
We sometimes use affiliate links in our content. This won't cost you anything, but it helps us to keep the site running. Thanks for your support.
Avast, Matey! Are you looking for adventure on the high seas? You'll find tons of buried treasure in this downloadable pack of free Pirates Printables.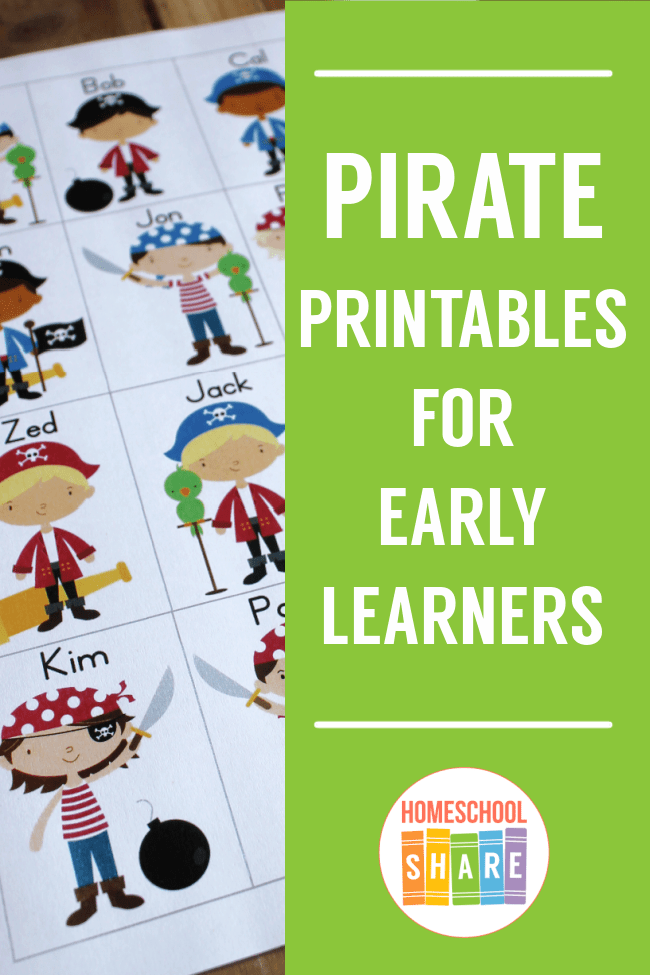 Finding Treasure Through Numbers
Use the number stickers to complete this page. When you are finished, count your way from the treasure map to the treasure chest. What does your student think might be in the chest? Have fun pretending what items you might find in the chest.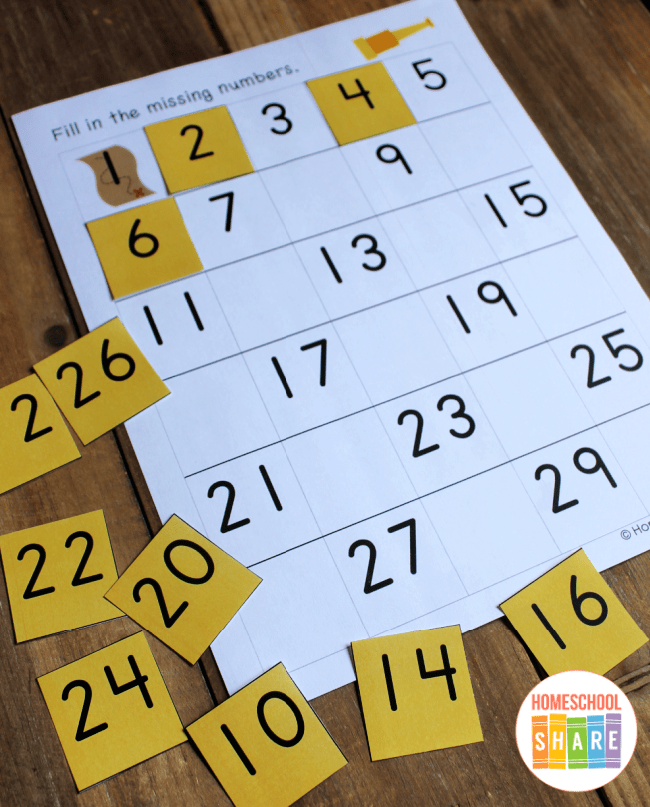 Pirate Calendar
If you are using this unit for one week, use this calendar as an introduction to the days of the week for your student. Each day, let your student stick a skull and crossbones to the page.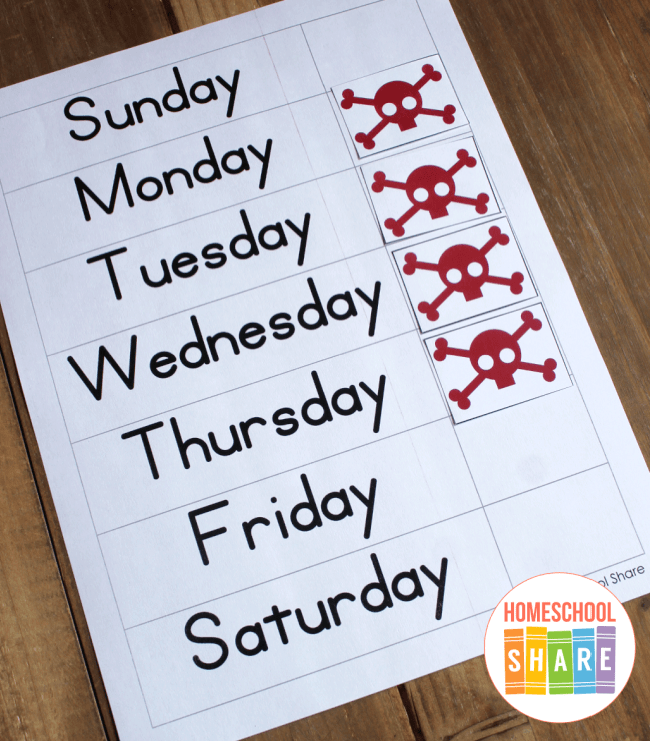 Count to 100 Pirate Chart
If your student is ready, introduce counting to 100 using this chart.
You could continue the counting fun with pennies or gold coins.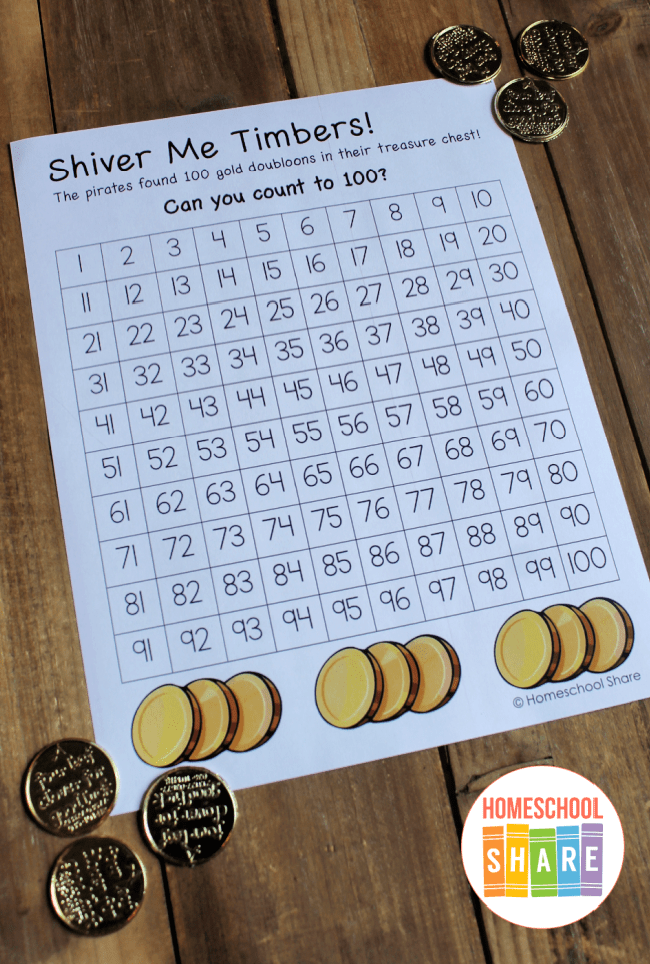 Can You Follow Directions, Matey?
Give your student the instructions and put her visual discrimination skills to the test.
Color by Letter Pirate
Use the code to color the pirate.
Pirate Mystery Person Game
Instructions for this game are found within the file.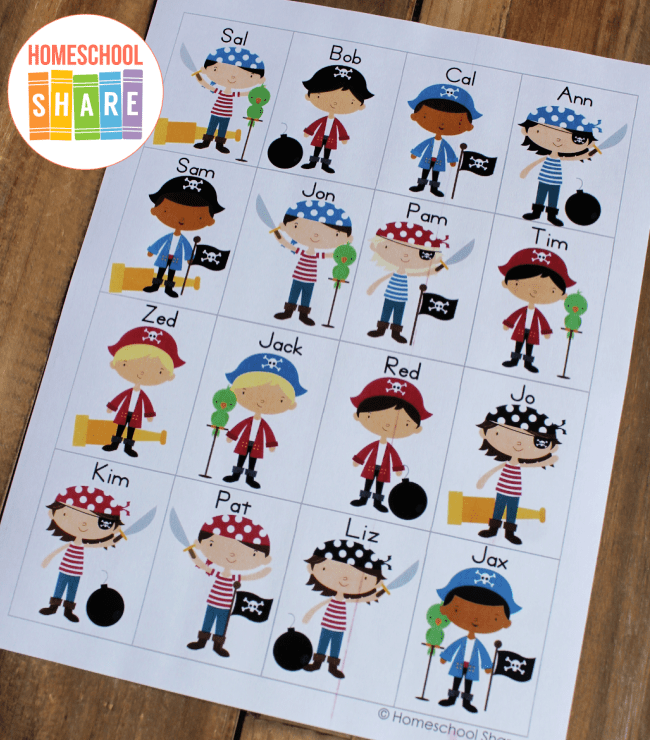 My Pirate Facts
At the end of your study, ask your student what he has learned. Record the information on this page and put it in his notebook.
My Pirate Adventure Story
Let your child dictate his pirate adventure story to you while you type. This makes story writing easy for young children. They can write a great story without having to worry about handwriting, spelling, punctuation, etc. Kids usually write better stories when someone scribes for them.
Sorting Blends
Help your student sort the words cards by beginning blends (/sh/ for ship, /ch/ for chest, and /fl/ for flag). Words include: flower, chair, flamingo, cheese, fly, cherries, chicken, shark, sheep, and shoe.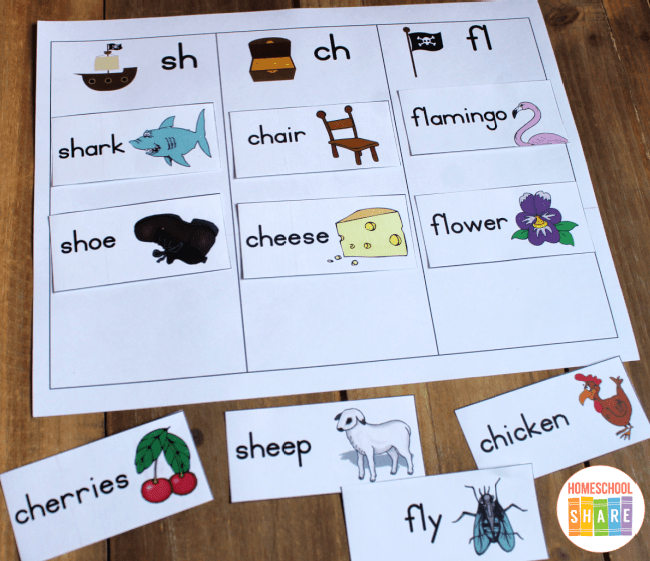 Page 15: Scissor Skills
Cut on the dotted lines and help the pirates find their buried treasures!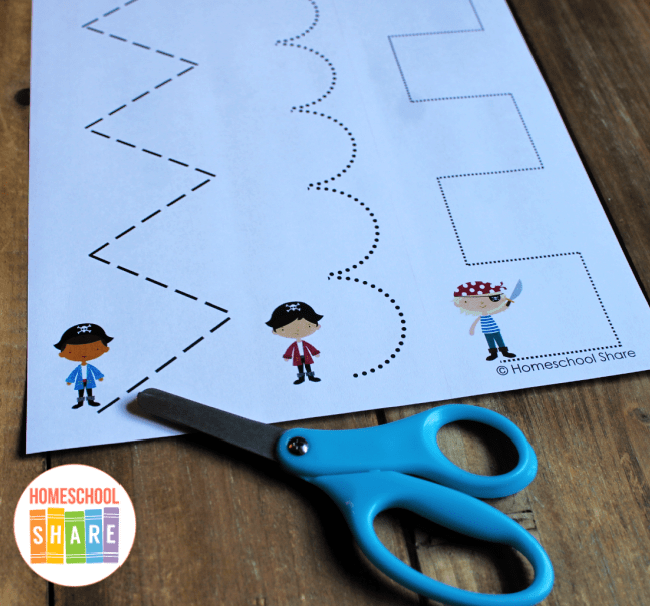 Trace the Path to Treasure
Laminate this page, if desired. Ask your student to use a dry erase marker and to trace the paths to the treasure.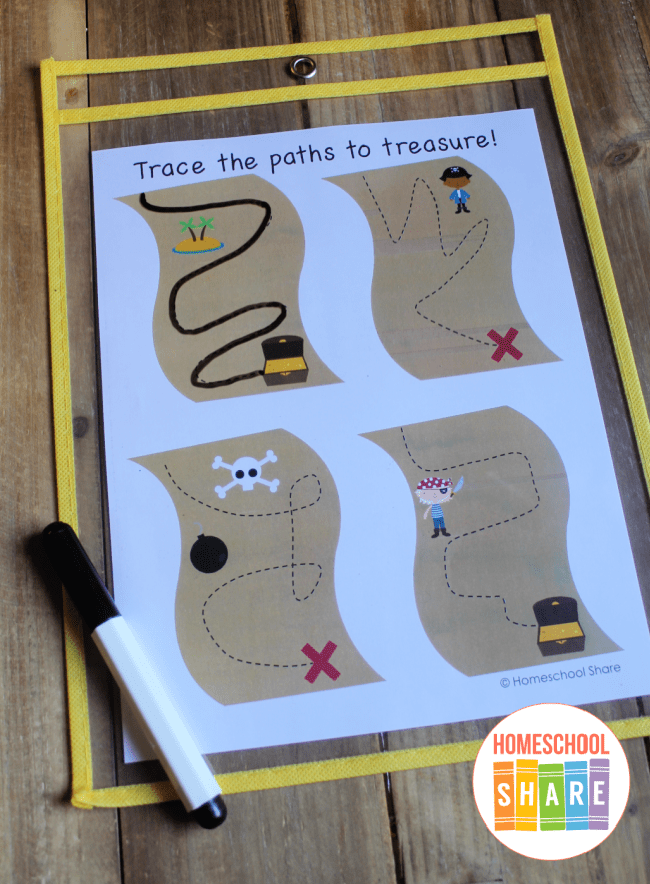 ABC Magnet Match
Get out your alphabet magnets. Set the page on a cookie sheet, if desired. Let your student determine the first sound of each word (island, pirate, telescope, map, parrot, compass) and place the corresponding letters in the boxes next to the items.
Pirate Library List
Check out these books for your little buccaneers:
On a Pirate Ship by Anna Milbourne

Pirates (Usborne Beginners) by Catriona Clark

Tough Boris by Mem Fox

How I Became a Pirate by Melinda Long
Download Your Free Pirate Printables
Simply subscribe to the newsletter using the form below to access your free pirate printables.
More Pirate Themed Resources
We have more pirate themed resources ready and waiting for you. Check out these: