Affiliate Disclaimer
We sometimes use affiliate links in our content. This won't cost you anything, but it helps us to keep the site running. Thanks for your support.
Does your first mate ever need a break? Grab this set of pirate exercise cards and help improve your student's focus with gross motor movements.
You can find all of our movement cards here.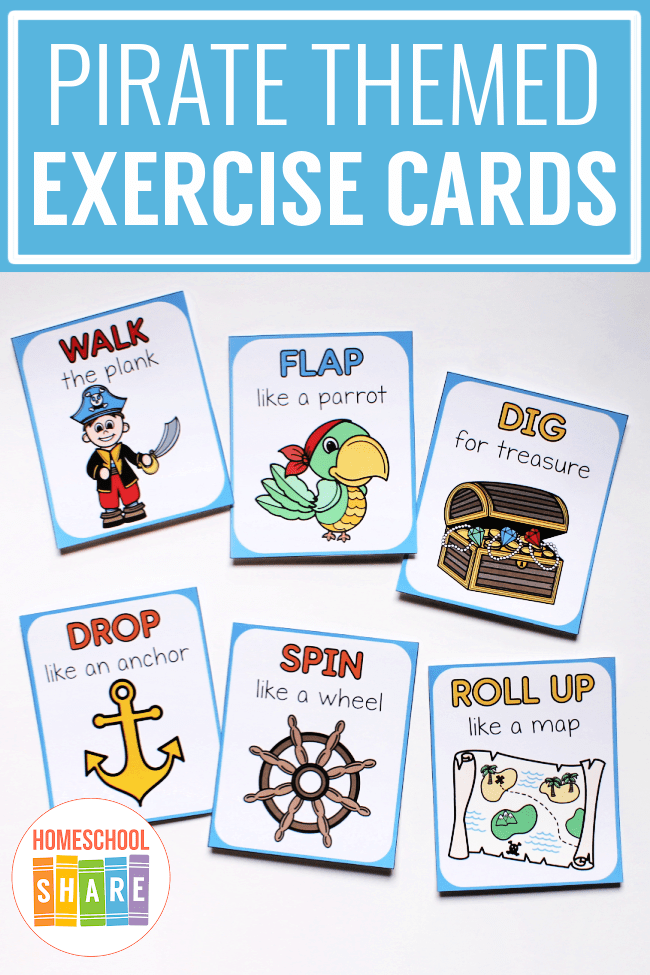 What's Included in the Pirate Exercise Cards?
The file includes twelve cards with these exercises:
walk the plank
dig for treasure
flap like a parrot
spin like a wheel
swim to the island
drop like an anchor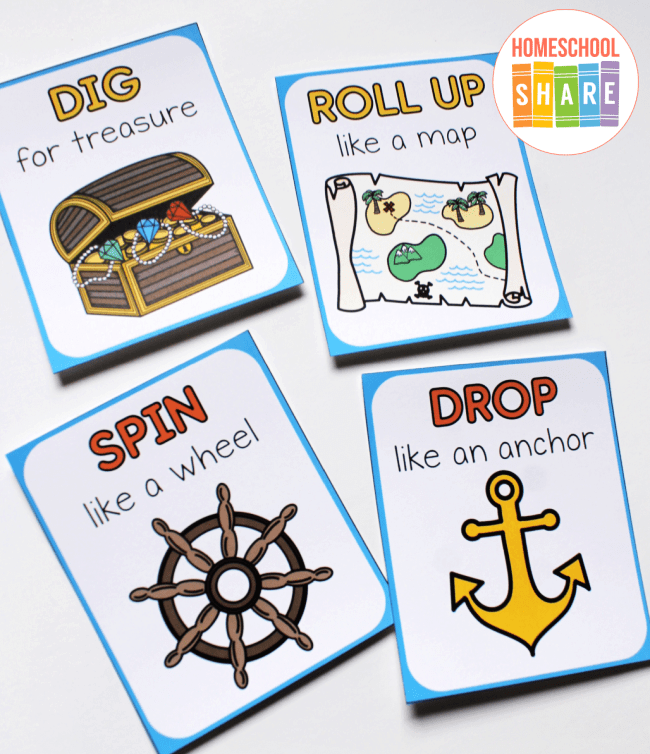 sail like a ship
roll up like a map
look high and low with a spy glass
crawl like a stowaway
row the rowboat
blast like a cannon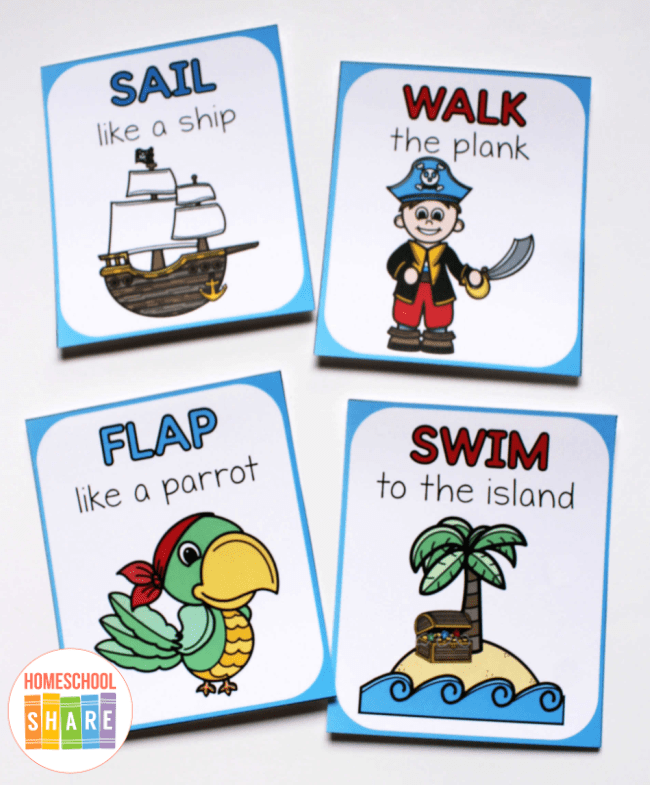 Add some enthusiasm while demonstrating the actions, and your students will catch on quickly! The cards are best used with the prompting of a teacher (or group leader–if you want to have one of the kids take the lead).
When you "row the rowboat," you could pretend that you are being chased by a shark or a gang of pirates. You could also instruct the students to "row slowly" or "row quickly."
When you "drop like an anchor," you can decide how many times you drop to the floor and get back up.
When you "look high and low with a spyglass," you can go up on your tiptoes, look around, and then crouch down on the ground and look around. Consider using big, dramatic movements to help your students get their wiggles out.
How to Use the Pirate Exercise Cards for Kids
Download the file.
Print the cards on cardstock.
If desired, laminate for durability.
Cut out the cards.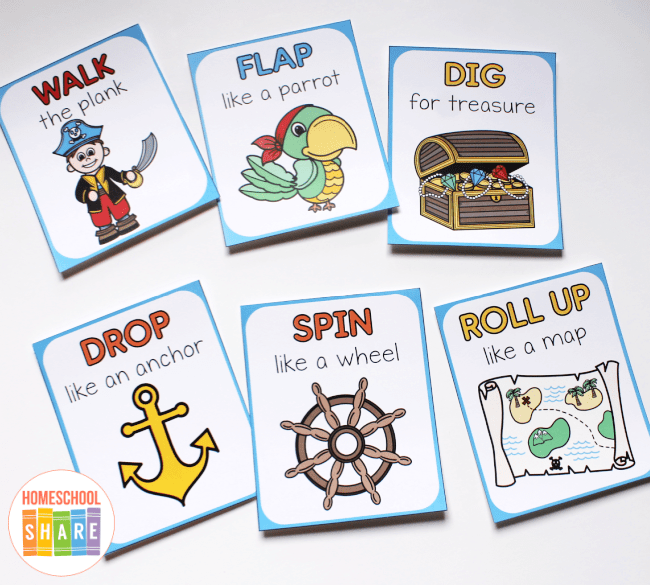 You can use the cards in a variety of ways. Here are a few ideas:
Put them in a jar. When a student gets the wiggles, let her choose a card and act out the card together as a class.
Hide the cards around the house. When your student needs a break from schoolwork, go on a hunt for a card. Find one (or two or three!) and act out the exercises together.
Create a story together with the cards as prompts. Act through the story together.
Download Your Exercise Cards Printable
Simply subscribe to the newsletter using the form below in order to grab your exercise cards.
More Pirate Printables and Resources for Your Students