Affiliate Disclaimer
We sometimes use affiliate links in our content. This won't cost you anything, but it helps us to keep the site running. Thanks for your support.
Unleash the artist in your kids by providing them with these free printable Monster Playdough Mats.
Boost creativity and imagination as your students create scary, cute, or crazy monsters!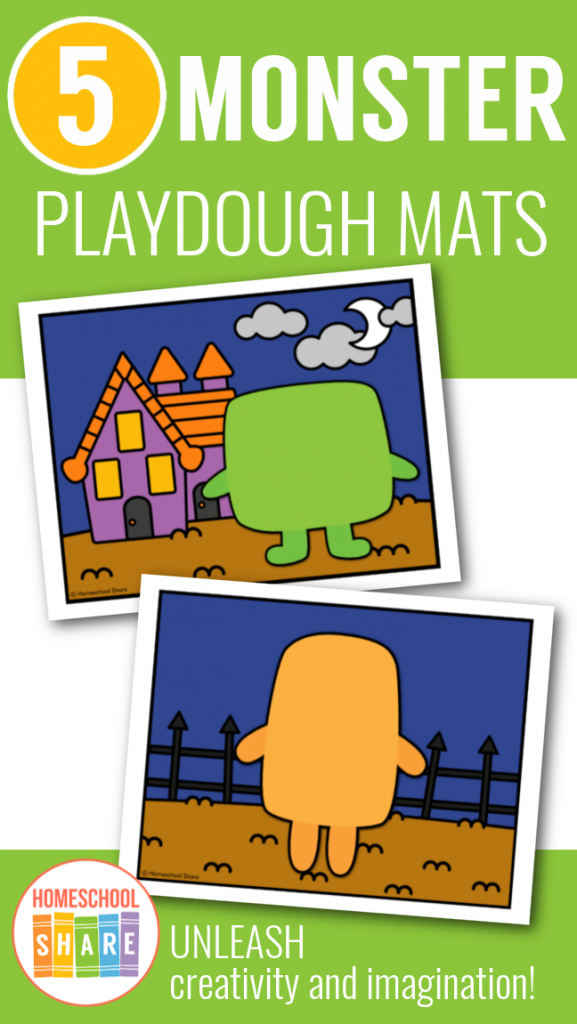 Benefits of Playing with the Monster Playdough Mats
When we think of playdough play, we know that all the squishing, twisting, and turning boosts fine motor skills, but playing with playdough also develops creativity, problem-solving skills, and language.
Playdough play encourages creativity and imagination. The playdough images on the mats are empty. Your student will need to imagine and build the monsters. Students will use playdough to add details to the mats such as eyes, horns, teeth, claws, and other monster parts.
We also added google eyes as an option for extra fun!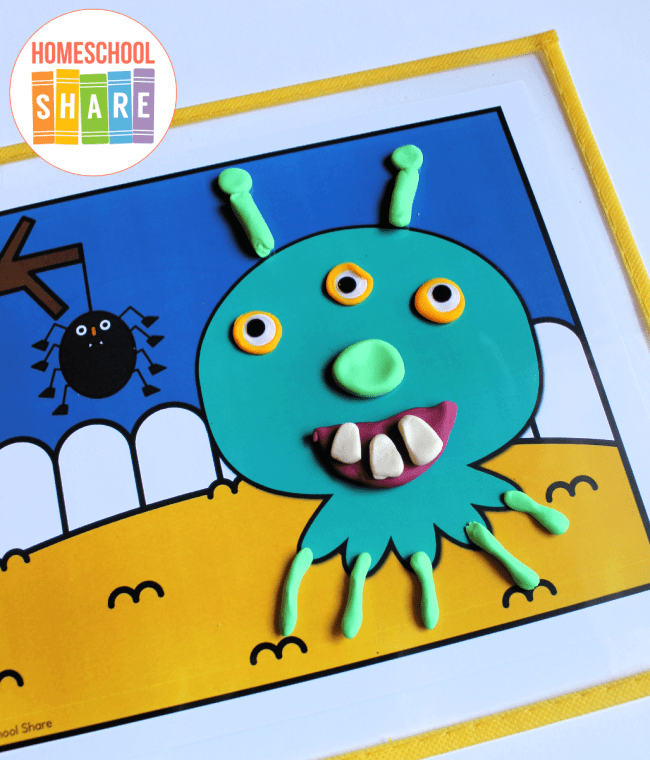 Children can try different approaches to completing the tasks without breaking anything—because it's just dough! Your student might make some monster hair and decides that she doesn't like it–no problem. Just start again with a new idea. This encourages problem-solving skills.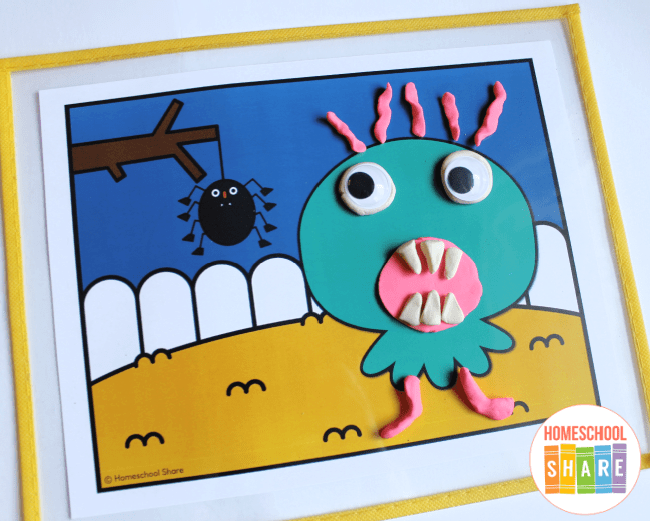 Creating with playdough is also wonderful for children because it gives them a sense of pride when they complete a task.
What's Included in the Monster Playdough Mats?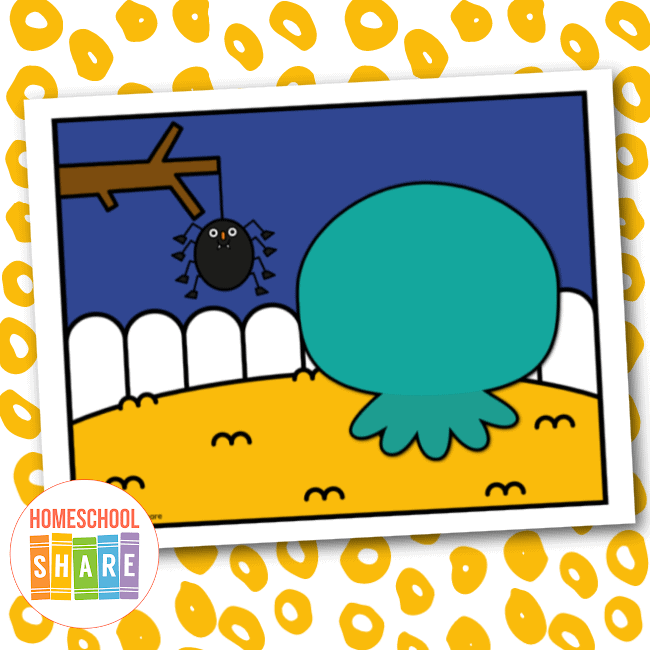 This file includes:
Build a Playdough Monster Ideas Sheet
Five Monster Playdough Mats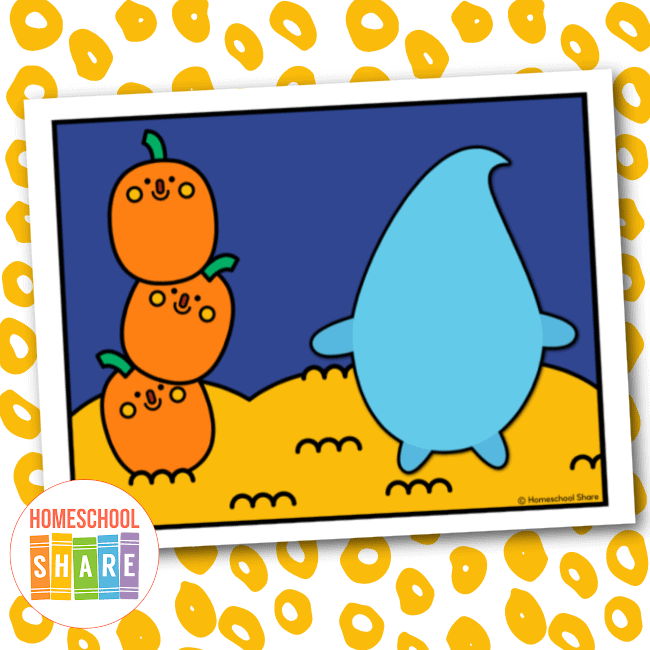 The backgrounds included (a haunted house, a stack of pumpkins, a full moon, and a spider dangling from a tree) will provide inspiration as your student builds funny creatures.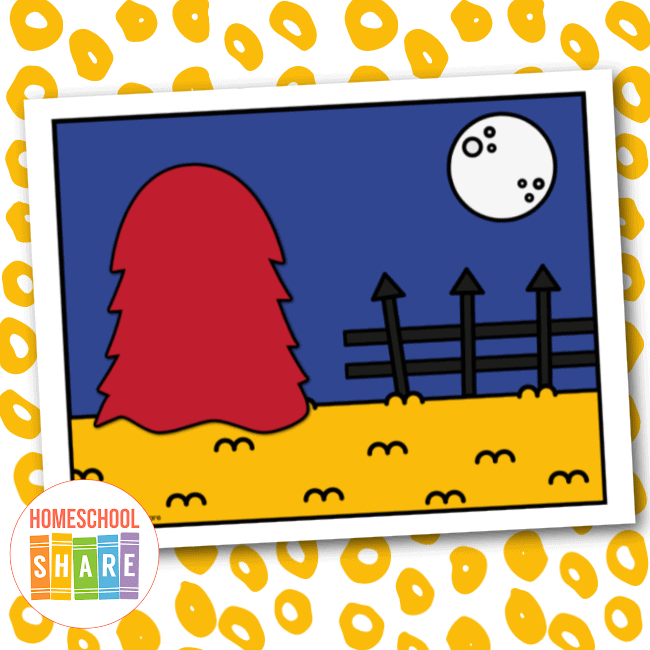 How to Get Started with the Monster Playdough Mats
1. Laminate the playdough mats or put each one in a dry erase pocket or page protector.
2. Give your student playdough and let him imagine and build monsters!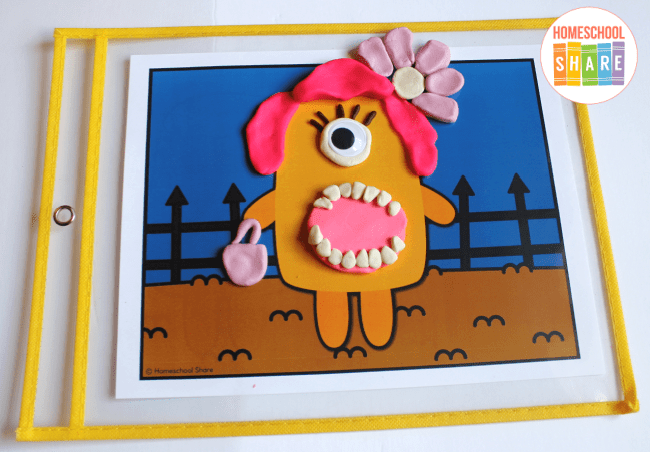 Grab Your Free Set of Playdough Mats
Subscribe to the newsletter below to have your set of playdough mats delivered directly to your inbox.
More Monster Printables
Are you exploring a monster theme with your student? Try some of these other printables, too.