Affiliate Disclaimer
We sometimes use affiliate links in our content. This won't cost you anything, but it helps us to keep the site running. Thanks for your support.
Introduce or review numbers and quantities while building with these free LEGO numbers printables.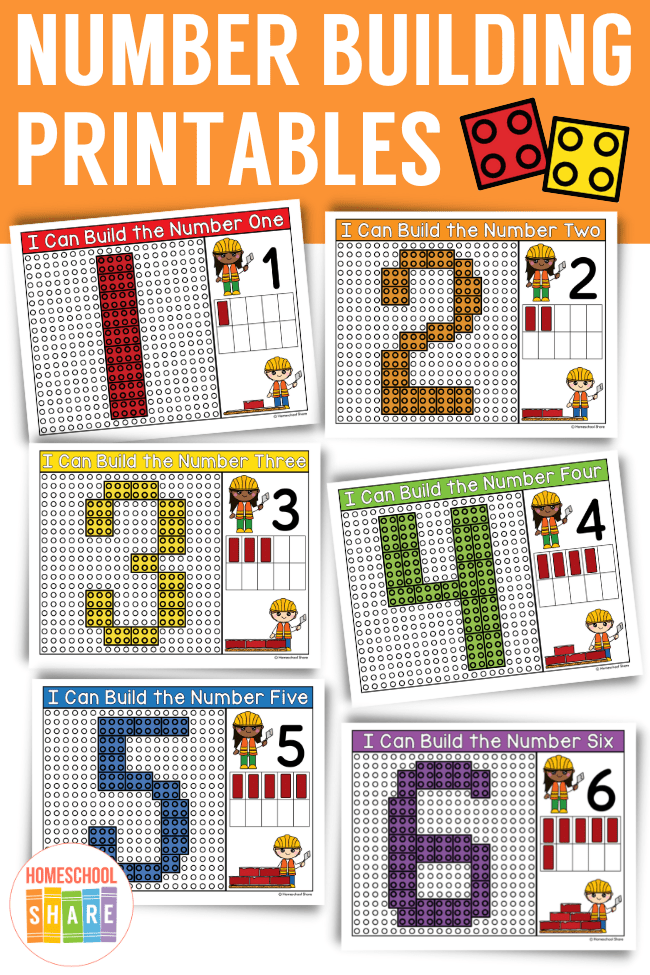 Benefits of Learning with LEGO
LEGO bricks aren't just a toy. Students can use them to learn and play at the same time while reaping several benefits:
Learning with LEGO allows students to use their senses to explore new concepts.
It improves fine motor skills–especially the pincher grip that is important to learning how to hold a pencil.
It allows young learners to make mistakes and problem solve. If the number is built incorrectly, it's no big deal. The student can simply look at the model and fix it.
It also engages multiple areas of their brains while creating new connections.
What's Included in the LEGO Numbers Printables?
This math activity includes ten number mats–one for each number 1-10–so your student can build LEGO numbers.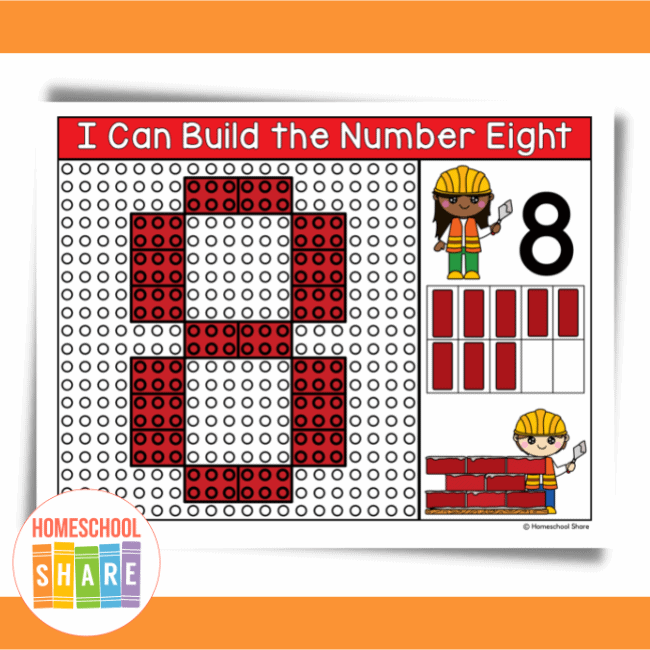 Each mat includes a number model for your student to build. It also includes the number word, a ten frame with the number of bricks representing the quantity of the number, and bricks to count at the bottom right corner.
Each number has two options: full color and black and white.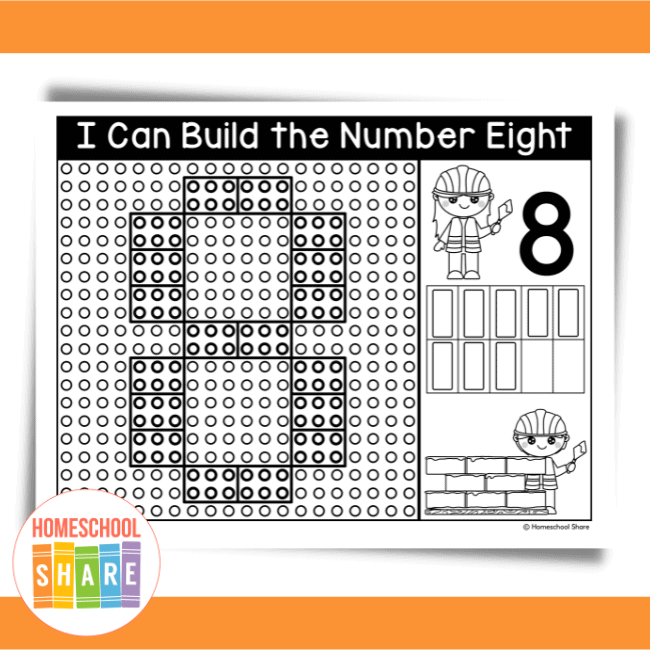 Note: Your student will need to build the model on a baseplate, so make sure you have some ready to go.
How to Use the LEGO Number Building Mats
The free printable LEGO number mats are easy to use.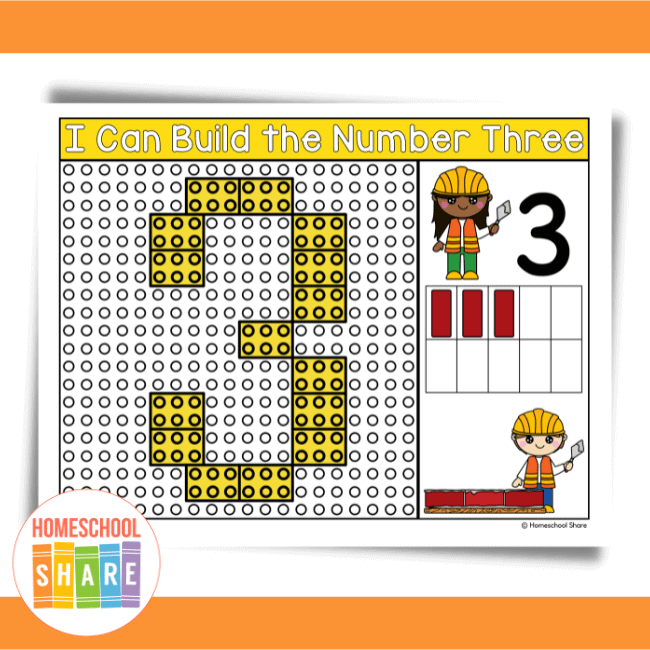 Choose between the full color option and the black and white option.
Print the LEGO number mats.
Laminate each mat, or put it in a Dry Erase Sleeve or page protector.
Gather LEGO bricks and baseplates.
Show your student how to use bricks to build the number on the card. Use the rest of the card to practice one to one correspondence as well as learning number quantities.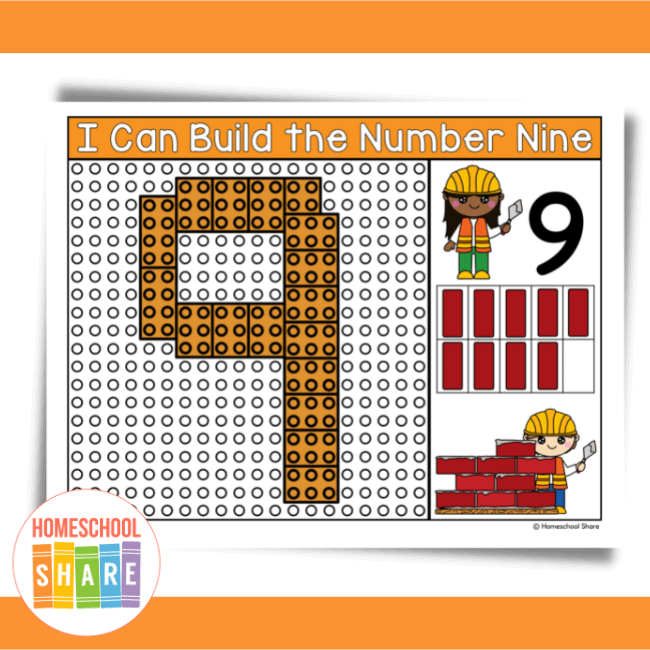 Get Your Free LEGO Numbers Printables
Use the form below to subscribe to the newsletter. Once you confirm, you'll receive an email with the link to the number building printables. If you are already confirmed, simply enter your email address below, and you will receive an email with the link.
More Counting Activities
Are you looking for more preschool and kindergarten math activities? Try some of these: