Affiliate Disclaimer
We sometimes use affiliate links in our content. This won't cost you anything, but it helps us to keep the site running. Thanks for your support.
Are you looking for an engaging activity to add to your human body themed lessons and activities? Try these human body playdough mats.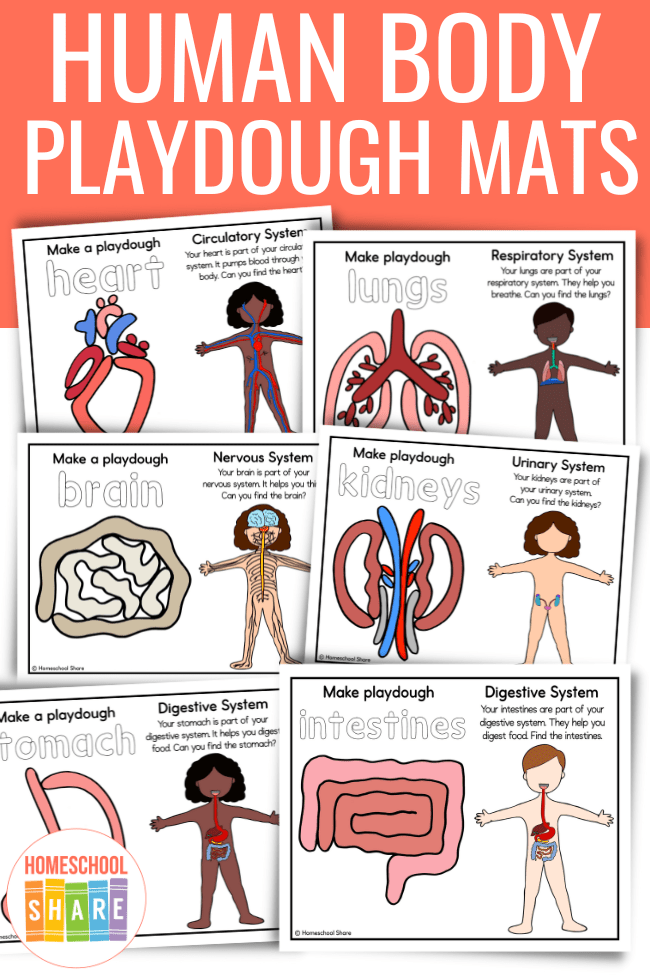 Benefits of Playing with the Human Body Playdough Mats
Playdough is a great toy for your kids. This hands-on activity provides several benefits:
Strengthens Grip
Squeezing, squishing, and warming up the playdough helps to strengthen your student's grip.
Builds Fine Motor Skills
Rolling the dough into snake-like shapes and using it to fill the body system helps build your student's fine motor skills.
Strengthens Vocabulary
This activity introduces your student to several new words.
After your student builds the body parts, challenge her to know where the part is on her own body. You could also use it as a spelling activity and ask her to spell the word after she builds the body part.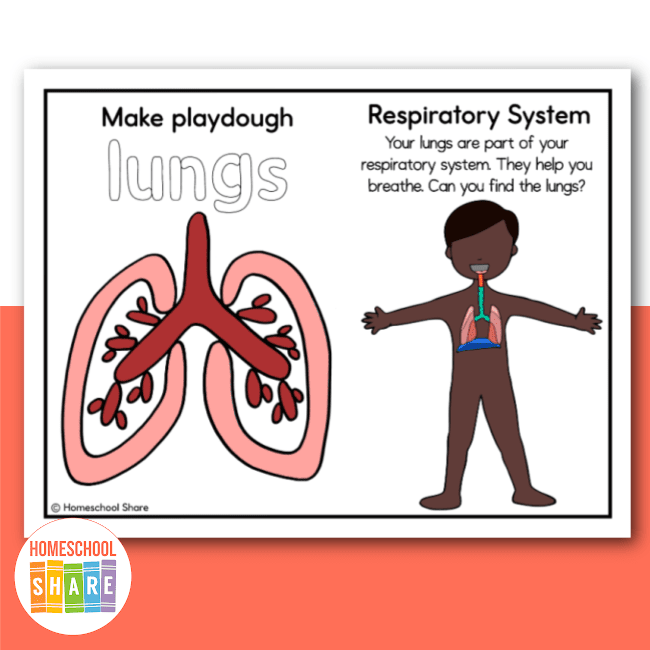 What's Included in the Human Body Playdough Mats
This set of playdough mats includes the following mats with a variety of human body systems: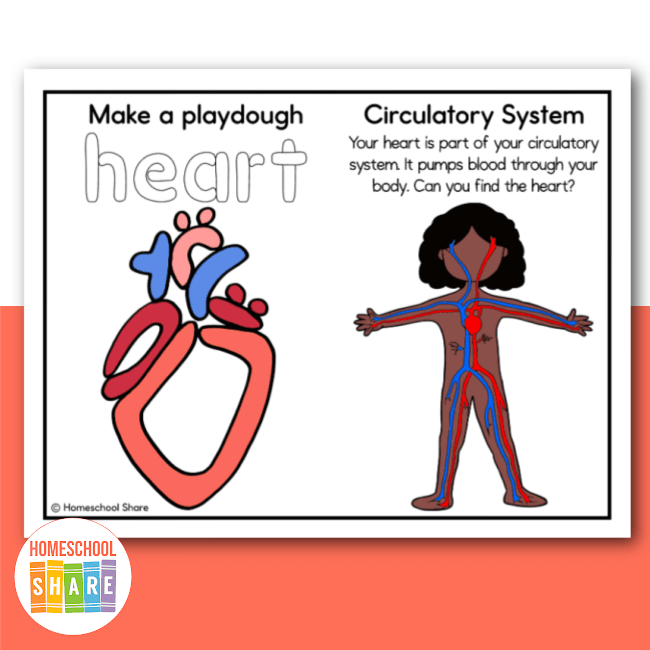 Circulatory System (build a heart)
Digestive System (build intestines)
Digestive System (build a stomach)
Respiratory System (build lungs)
Nervous System (build a brain)
Urinary System (build a bladder)
Urinary System (build kidneys)
Each mat comes in a full color version as well as a black and white version. Simply pick and choose what works best for you and your kids.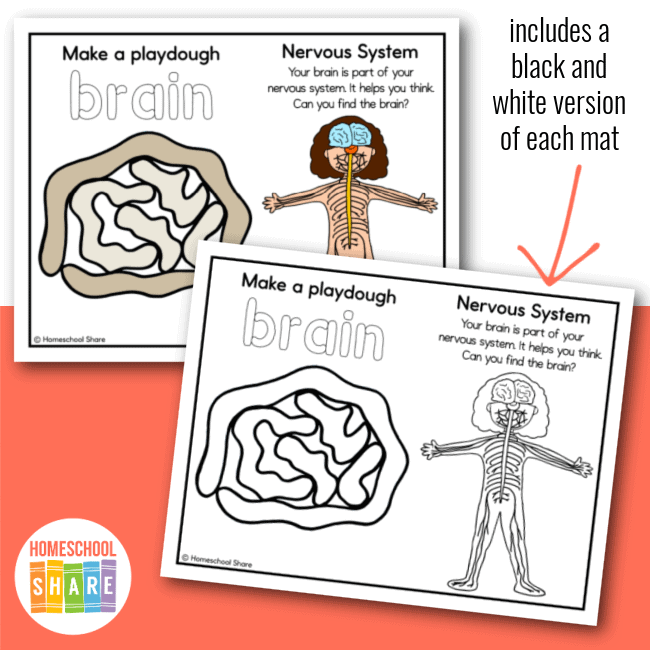 How to Use the Playdough Mats
The human body playdough mats are simple to use.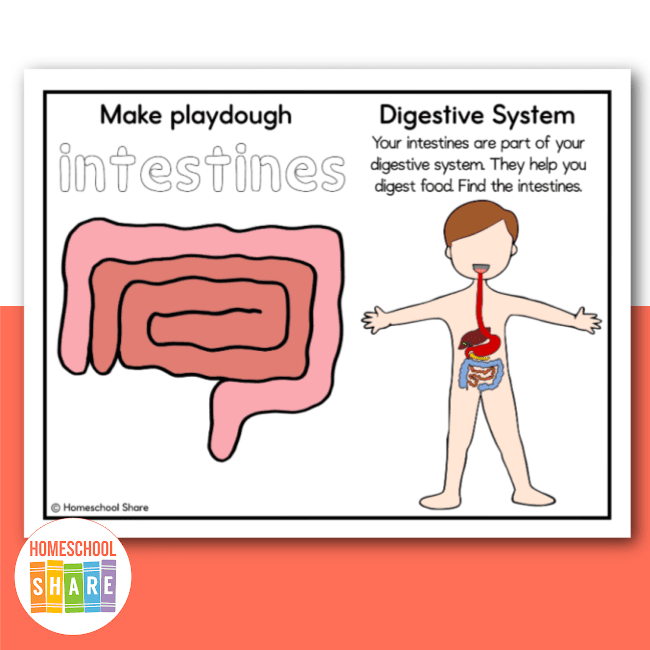 Print the playdough mats.
Laminate the mats or put them in dry erase pockets.
Get out a variety of colors of playdough.
Show your student how roll the dough into long snake-like shapes. Demonstrate how to fill the body part model and (if desired) the new vocabulary word.
Let your student go for it!
Get Your Free Playdough Mats
Use the form below to subscribe to the newsletter. Once you confirm, you'll receive an email with the link to the free playdough mats. If you are already confirmed, simply enter your email address below, and you will receive an email with the link.
More Human Body Printables and Activities
If you are building a human body unit study for your students, consider adding some of these resources: