Affiliate Disclaimer
We sometimes use affiliate links in our content. This won't cost you anything, but it helps us to keep the site running. Thanks for your support.
Games are a great way to engage preschool students and teach new skills. Try this House Lotto Game with your young student.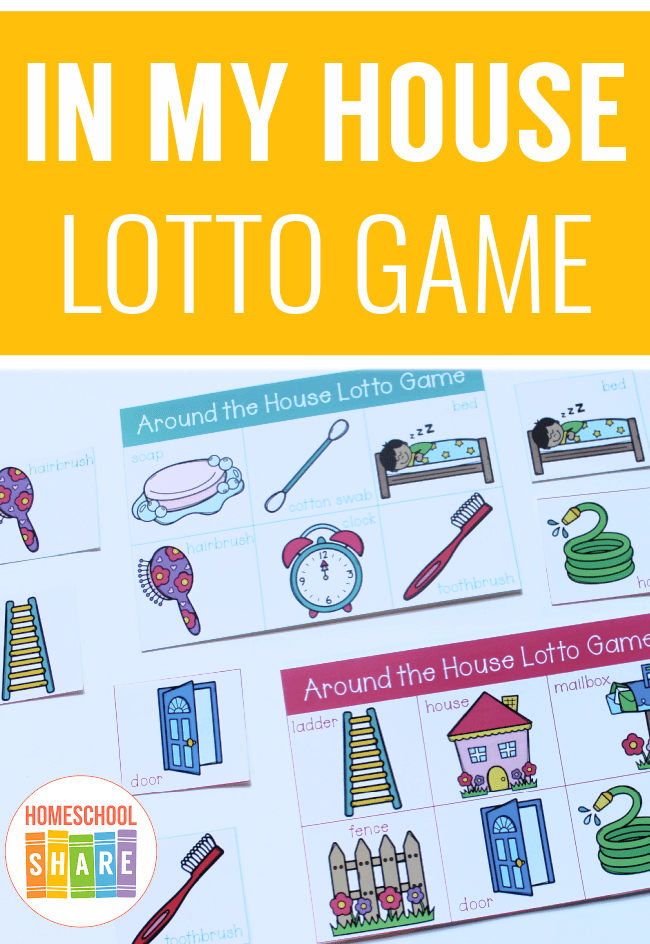 Benefits of the House Lotto Game
Lotto games are a great resource for preschool students. They help build these skills:
visual discrimination
language (new vocabulary words)
literary awareness (seeing words in print with corresponding pictures)
learning how to take turns
Lotto games aren't just educational, they are also fun and give you the opportunity to make fun memories with your student.
How to Play the House Lotto Game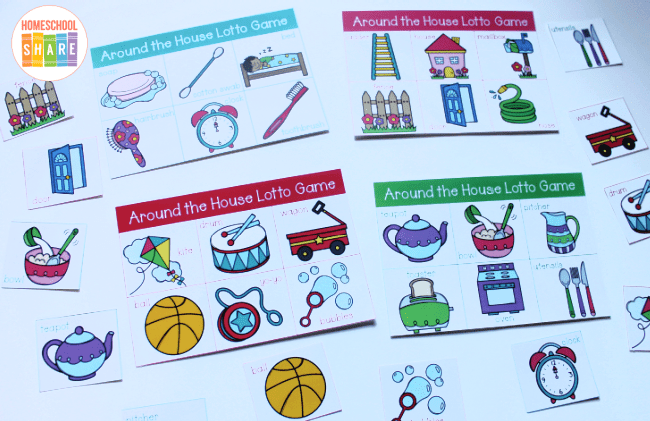 This game can be played with 2-6 players.
Each player should choose a board and find the tiles that match his or her board. Turn all of the tiles over and mix them up.
The first player should draw a picture tile from the pile. If the picture matches the player's board, the player keeps the tile and puts it on his board. If it does not match, the player puts it back into the pile. The next player gets a turn.
The game is continued in this way until one player has found all six of his or her tiles and wins the game.
Once my son learned how to play lotto, we would play with two boards each to add to the challenge of seeking and finding the correct tiles.
Cooperative Play Instructions
Alternatively, you can use the lotto boards for cooperative play and everyone can work together to fill the boards.
This is a great option for littles who are ready to learn how to take turns, but they aren't ready to lose the game.
What's Included in the House Lotto Game?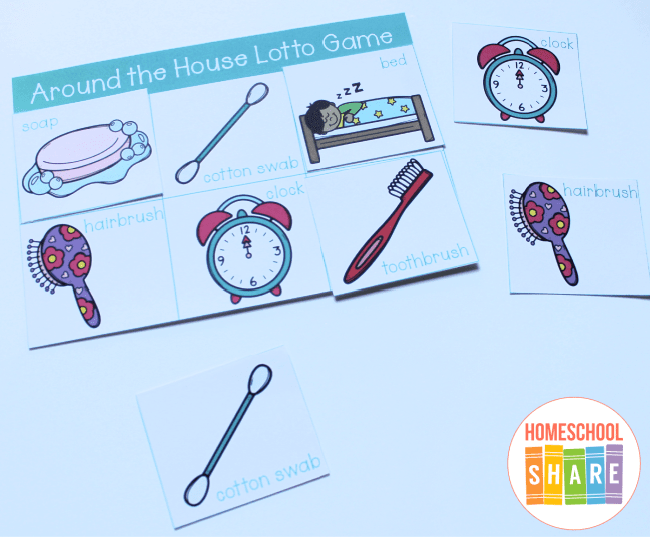 This lotto game includes six game boards. Game boards include the following vocabulary for your student:
kite
drum
wagon
ball
yo-yo
bubbles
soap
cotton swab
bed
hairbrush
clock
toothbrush
ladder
house
mailbox
fence
door
hose
teapot
bowl
pitcher
toaster
oven
utensils
picture
radio
fish bowl
table
quilt
vacuum
jeans
shirt
glasses
hat
watch
underwear
How to Get Started with the Lotto Game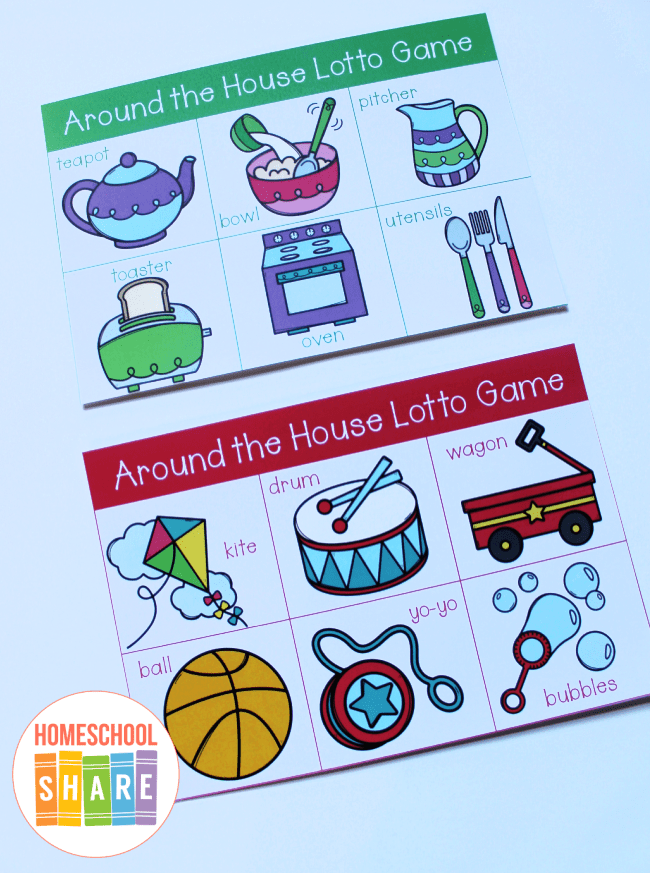 Print the game boards and tiles on cardstock.
Cut out the game boards.
Cut out the tiles.
If desired, laminate the pieces in order to make them durable.
Store everything in a large plastic bag.
Download Your Free Lotto Game
Simply click on the image below to access your free House Lotto Game. Have fun!
More House Themed Printables for Your Preschool Student