Affiliate Disclaimer
We sometimes use affiliate links in our content. This won't cost you anything, but it helps us to keep the site running. Thanks for your support.
Our house activities for preschool will build a foundation for a variety of early learning concepts: shapes, numbers, the letter H, communities, neighborhoods, animal homes, and more!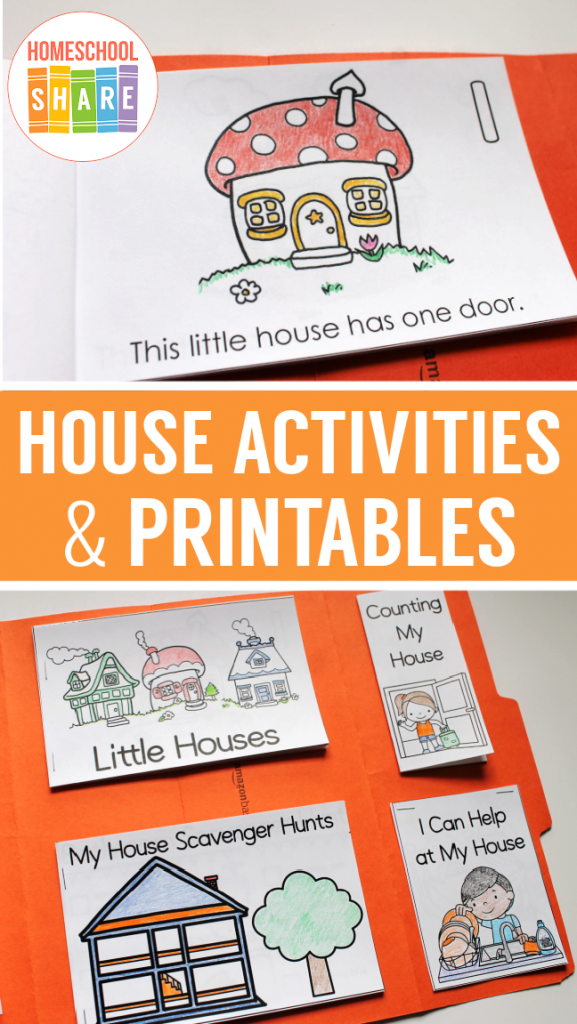 Thanks to Kimberly McDaniel, Celia, and Wende for preparing these houses and homes unit study lessons for Homeschool Share.
House Themed Books for Preschool & Kindergarten
When you download the houses and homes unit study, you will note that the first three books are necessary for some of the lessons. However, many of the lessons can be used with whatever house-themed books your library has.
House Activities for Preschool & Kindergarten
Here are a few sample lessons from this houses and homes unit study:
Social Studies Activities
Neighborhoods and Communities
Many people live in a house, next to other houses, with sidewalks and a street out front. A neighborhood is a group of people living within a certain range. The people that live together in a neighborhood are neighbors. Neighbors can do different things together, such as play at the neighborhood park, have block parties, or help each other in a time of need.
Familiarize your children with your neighborhood. Do they know their street and town names? Take a walk or a drive around your neighborhood, with children noting street signs, pointing out familiar sights, and soaking in the surroundings. Discuss with your child what his neighborhood looks like, and have him draw a picture of it if desired. Ask if it is similar to any neighborhoods he has read about. Neighborhoods are part of bigger communities, called towns or cities, where people live and work together. The people of the town will go to the same stores, eat at the same restaurants, and watch the same parades. There are many people that work together to make the community function smoothly, called community helpers, such as the mayor, doctors, police and firefighters, as well as the storeowners, transportation workers, veterinarians, and other workers.
Towns and cities are part of yet bigger communities called counties. If you watch the weather report on the news, you will usually see a map divided by counties. Help your child to point out the county you
live in. Counties are part of the larger state communities. The states are then part of the country of United States of America, which is just a part of the continent of North America, and the large
planet called Earth.
Discuss with your child his place in the large community of planet Earth.
Working Together in Our Homes
Have your student help around the home. Explain to your student how pleasing it is to have a neat orderly home. Explain that everyone who lives in a home needs to help with household chores. Let him make hamburgers, help set table, fold laundry, etc. Praise her whenever she steps in to help around the home.
Literacy and Writing Activities
Writing
Discuss why it is important that we know our address and our phone number(s). Have your student practice both.
Literature Tie-in: The Three Little Pigs
Look at the different versions and discuss the different homes. Build the three basic houses on paper using straws, toothpicks and red paper bricks. If you want to dive deeper into this story, try our Three Little Pigs lapbook.
Science Activities
Animal Homes
Discuss the different types of homes that animals make for themselves. Discuss why animals need homes. Use clip art or pictures cut from magazines to create a memory (matching) game. Have your child match the animal to its kind of home. (Look for pictures that feature a web, tree, barn, kennel, hive, cave, ocean, forest, river, rain forest, shells, underground, etc.)
Learn more about where animals live with this Animal Homes emergent reader.
Building Materials
When people are building their houses they use materials that are native to their areas. You won't find bamboo houses in Chicago because bamboo is not grown there. As you read about each of the houses, identify the building materials for each one and where they come from.
To access all of the lessons in this houses and homes unit study, subscribe to Homeschool Share's email list using the form in this post.
Houses and Homes Printable Activities
In addition to a myriad of lessons, this houses and homes unit study also includes these printable activities. You can use some of these printables to create a lapbook. If you want to use several of the full page printables, consider making a house themed interactive notebook.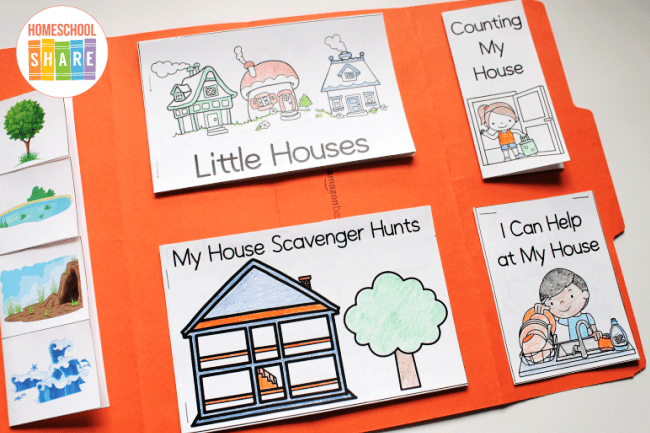 Animal Homes Flap Book
Where I Live Layer Book
Little Houses Mini-book (counting 1-4)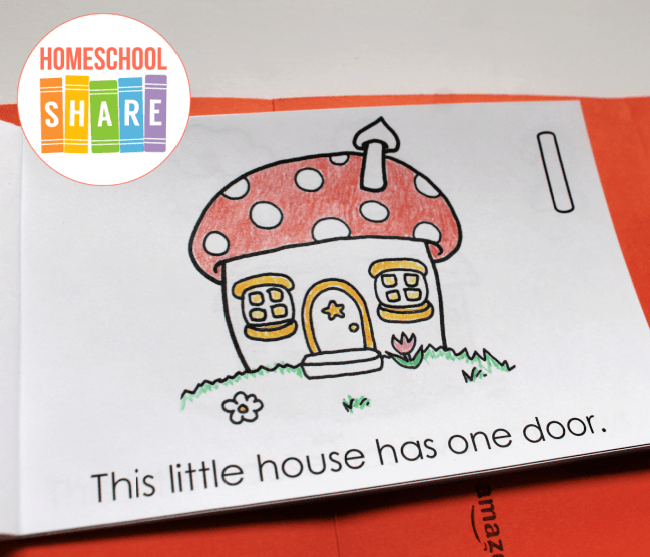 I Can Help at My House Mini-book
Counting My House Flap Book
My House Scavenger Hunts Mini-book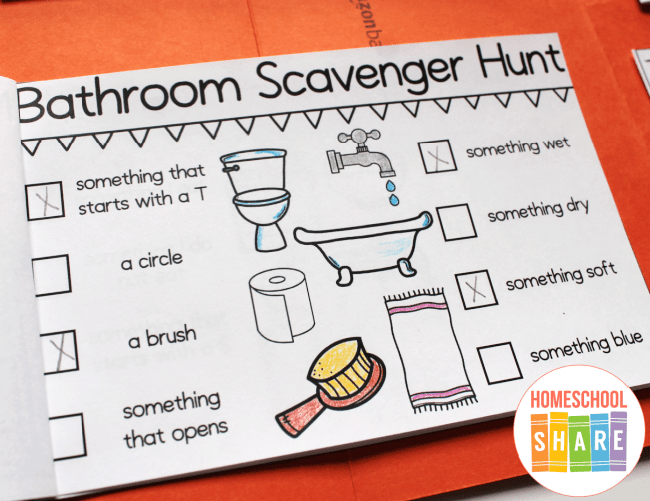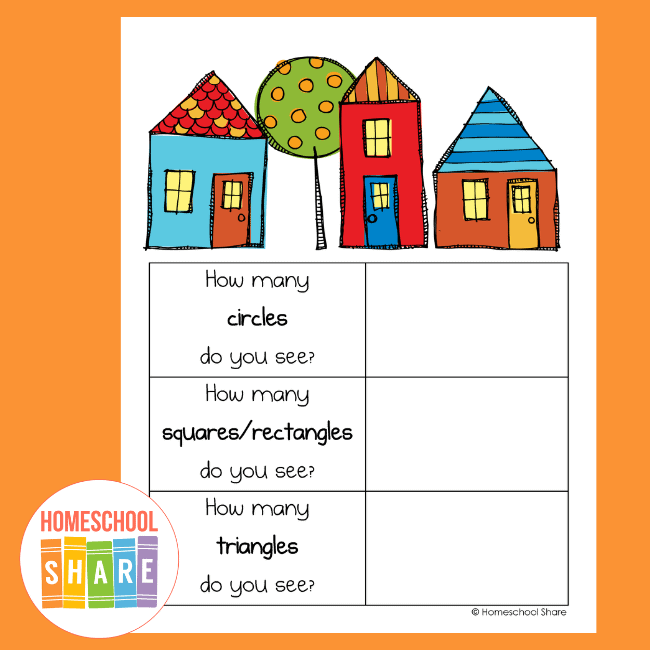 Finding Squares in My House
Finding Triangles in My House
Finding Circles in My House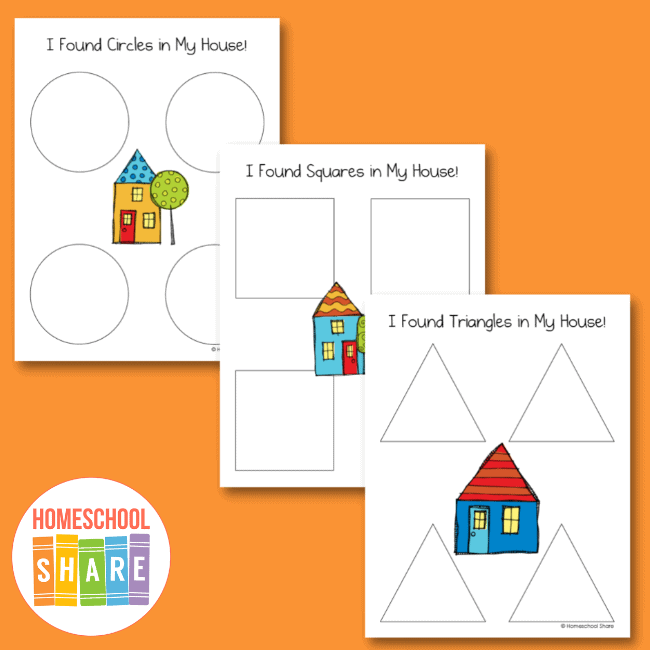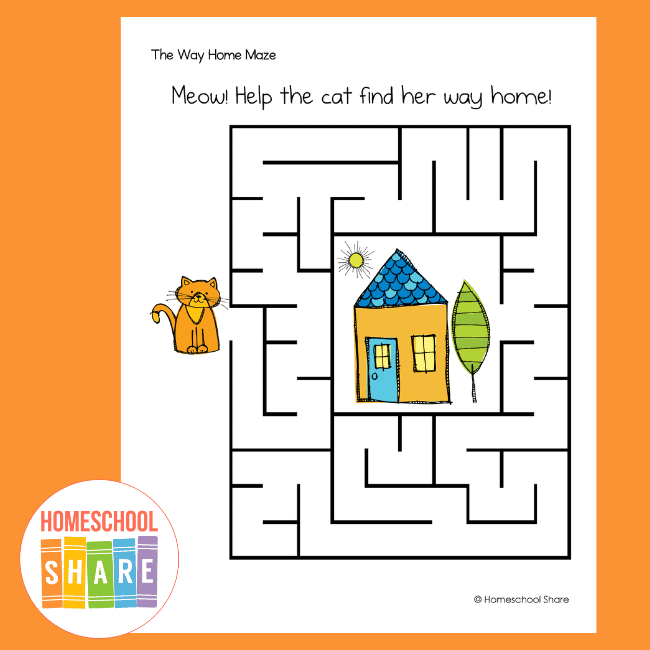 How to Get Started with the House Activities for Preschool
Follow these simple instructions to get started with the houses and homes unit study and printable activities:
Buy or borrow these books:
Andrew Henry's Meadow by Doris Burn
A House is a House for Me by Mary Ann Hoberman
Let's Go Home: The Wonderful Things About a House by Cynthia Rylant
Print the houses and homes unit study.
Choose the lessons you want to use with your student (a highlighter works great for this).
Choose and prepare the printables you want to use with your student.
Enjoy a week of fun-filled learning with your student.
Download Your Free House Activities and Printables
Use the form below to subscribe to the newsletter. Once you confirm, you'll receive an email with the link to the house themed activities and printables. If you are already confirmed, simply enter your name and email address below, and you will receive an email with the link.
More Home Themed Resources for Preschool and Kindergarten
Are you building a home theme for preschool? Add some of these activities and printables.