Affiliate Disclaimer
We sometimes use affiliate links in our content. This won't cost you anything, but it helps us to keep the site running. Thanks for your support.
Grab Jan Brett's wonderful retelling of this classic story and have fun learning with our free Gingerbread Baby activities and printables.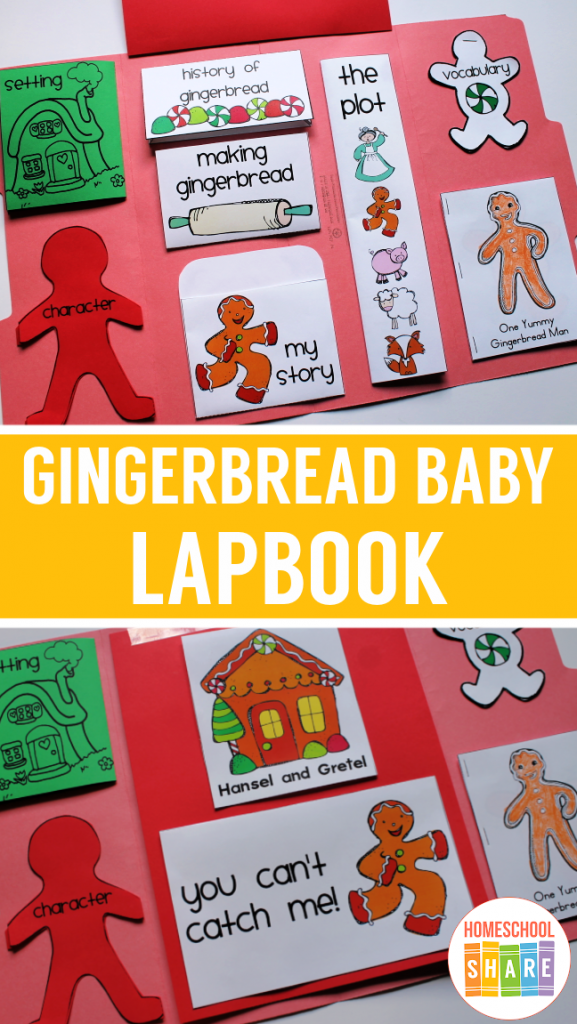 Gingerbread Baby by Jan Brett Book Summary
It all begins when Matti opens the oven too soon and out jumps a cheeky little Gingerbread Bay. He leads Matti's mother and father, the dog and the cat, and a whole colorful cast of characters on a rollicking chase through the village and into the forest, staying just out of reach, daring them to catch him along the way.

But Matti's not with them. He's at home in the borders making what turns out to be a gingerbread house into which the Gingerbread Baby runs. Only Matti knows he is safely inside.
Gingerbread Baby Unit Study Lessons
This unit study includes activities, lessons, and lapbook printables based on the book Gingerbread Baby by Jan Brett.
Here are some sample lessons from the Gingerbread Baby Unit Study.
Language Arts: Memory Game
After you read Gingerbread Baby, close it. Ask your child who the gingerbread baby got away from and see how many of the people/animals he is able to remember. With a younger child, you may want to simply ask what animals he remembers from the book. Do this on a few different days to see if your child's memory improves.
Language Arts: Drama
Print the animal masks and act the story out with your child(ren). Dad may join in, too! Another variation of this would be to make puppets and let your children put on a puppet show as they re-enact the story.
Language Arts: Compare and Contrast Two Stories
Read other versions of this classic tale together and discuss what is the same/what is different. Your older child may want to make a chart or a Venn diagram. After you read multiple versions, your student may want to try writing (or narrating) his own version.
You can grab a copy of the entire Gingerbread Baby Unit Study and Printables in an easy-to-print file at the end of this post.
Free Gingerbread Baby Printables to Make a Lapbook
In addition to the unit study lessons, the file also includes these printable mini-books for your student to create a Gingerbread Baby lapbook or notebook.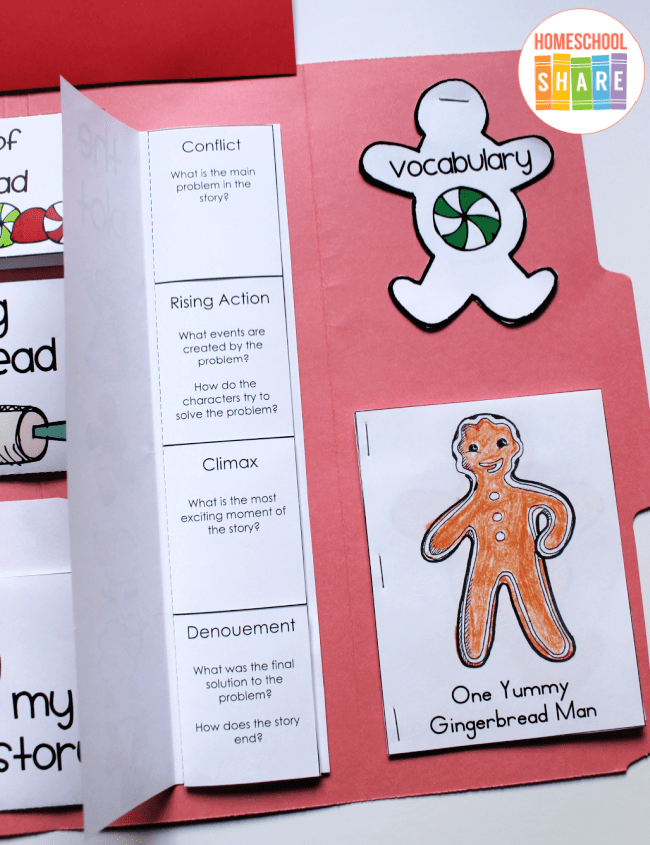 My Gingerbread Recipe Matchbook
Gingerbread Baby Vocabulary Shapes
Character Tri-fold Book
Setting Tri-fold Book
Hansel and Gretel Simple Fold Book
The Plot Side by Side Book
One Yummy Gingerbread Man Mini-book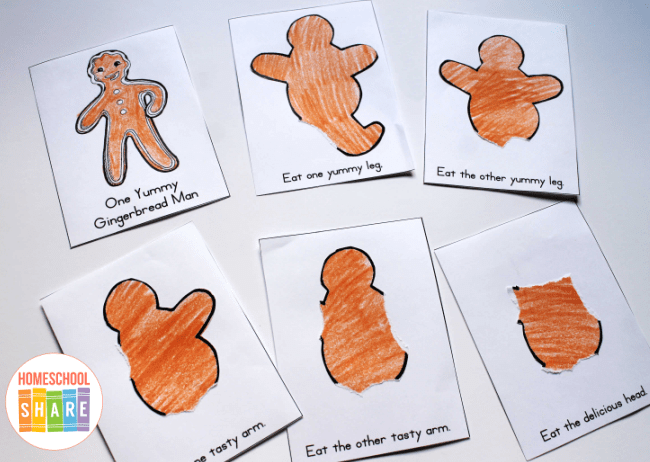 History of Gingerbread Envelope Fold Book
Gingerbread Man Copywork
My Gingerbread Family Art Activity
G is For . . . (learning the difference between hard g and soft g) Pocketbook and Sorting Cards
Gingerbread Word Find
And more!
Gingerbread Baby Lapbook Example
This Gingerbread Baby Lapbook example was made with one file folder and one center extension (a piece of cardstock taped to the middle section). If you need more instructions for how to make a lapbook, start here.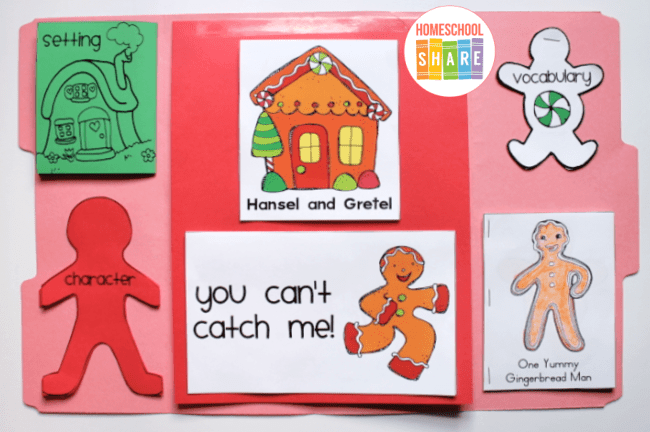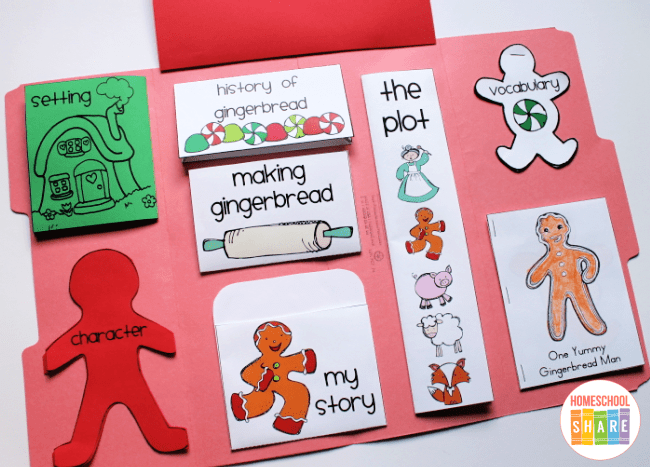 How to Get Started with The Gingerbread Baby Activities & Printables
Follow these simple instructions to get started with the Gingerbread Baby Unit Study:
Buy a copy of the book, Gingerbread Baby by Jan Brett, or borrow one from your local library.
Print the Gingerbread Baby unit study.
Choose the lessons you want to use with your student (a highlighter works great for this).
Choose and prepare the lapbook printables you want to use with your student.
Enjoy a week of gingerbread fun!
Get Your Free Gingerbread Baby Unit Study & Printables
Simply click on the image below to access your free Gingerbread Baby activities, lessons, and printables.
More Gingerbread Printables
We have more gingerbread printables for your students. Check out some of the following: