Affiliate Disclaimer
We sometimes use affiliate links in our content. This won't cost you anything, but it helps us to keep the site running. Thanks for your support.
Encourage creative thinking and literacy through storytelling with this gingerbread man puppet set.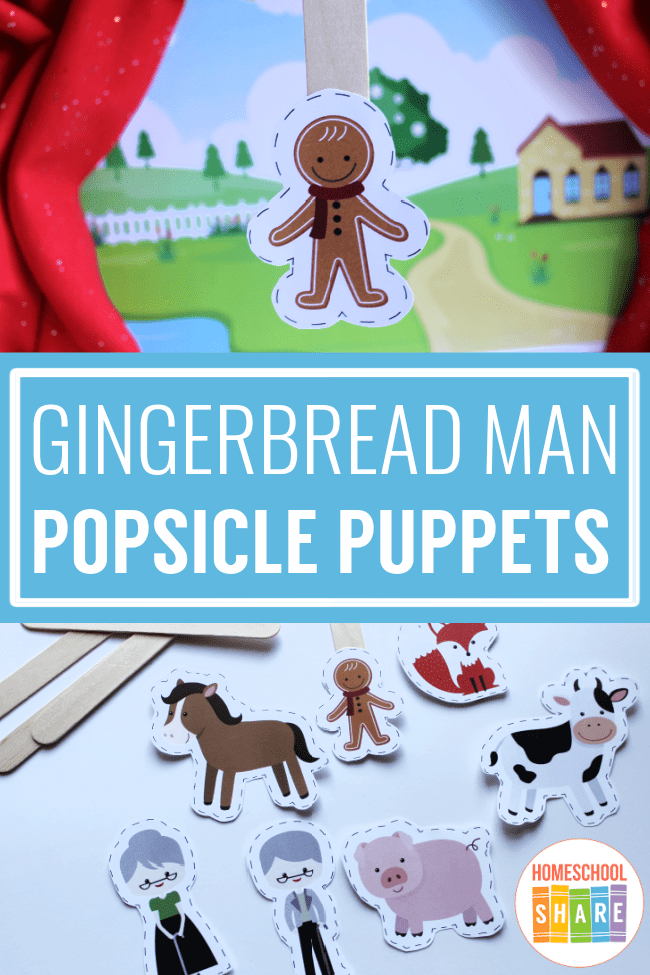 The Gingerbread Man is one of my favorite folktales. When the Little Old Woman mixes up some batter, she had no idea just how lively and cheeky this cookie would be. When the Gingerbread Man pops out of the oven, he is chased by a cast of characters, and he finally meets his end with the sly fox.
Gingerbread Man Popsicle Stick Puppet Characters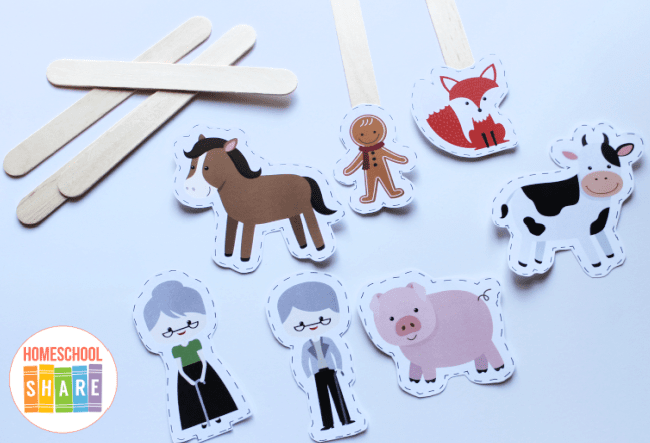 This set of popsicle stick puppets includes these characters and objects:
Little Old Man
Little Old Woman
Gingerbread Man
Pig
Horse
Cow
Fox
The printable file also includes a background scene.
How to Assemble the Gingerbread Man Puppets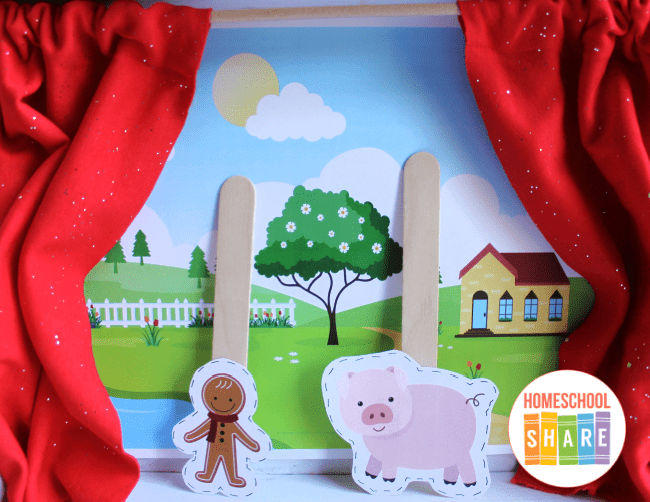 Assemble the puppets by following these simple instructions:
Print the puppets on cardstock.
If desired, laminate the puppets for durability.
Cut out the puppets.
Glue the puppets to popsicle sticks. You can glue them with the character at the bottom of the stick or with the character at the top of the stick.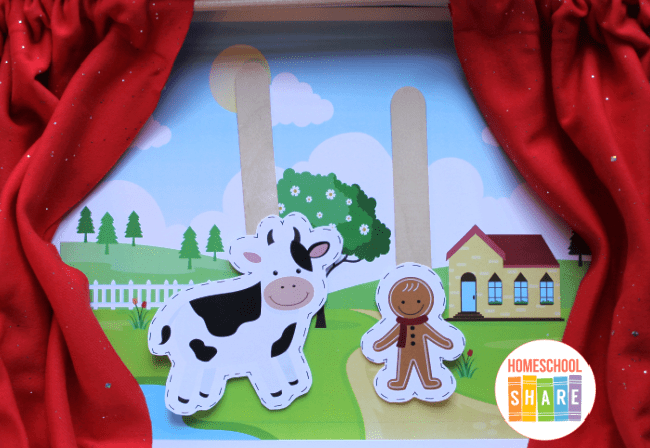 Gingerbread Man Story Retelling Activity
This set of puppets is a fantastic way for kids to retell the story of the Gingerbread Man.
Read a gingerbread man story and then let your student act out the story. We created a simple stage with a box (the flat kind that holds 12 cans), a wooden rod, and some red fabric.
If you laminate the background scene that comes in this printable pack, you can easily tape and remove it from the box. Then you can use and reuse the stage with other fairy tale puppets.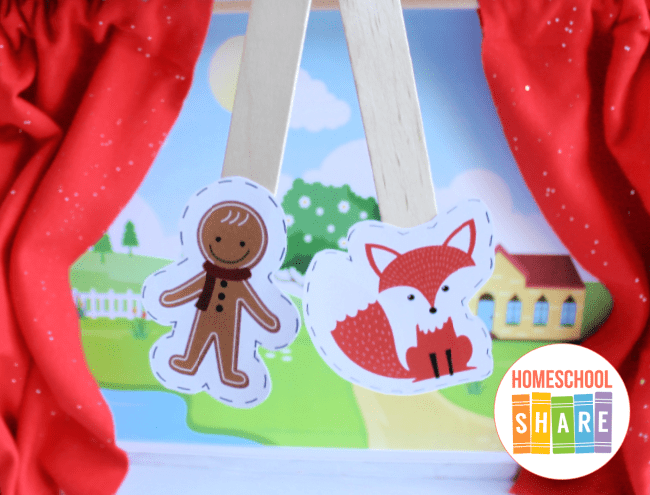 You could also buy a puppet stage, or you could make one from a cereal box.
Students can act out the traditional story, or they can have fun putting their own unique twists into the story; they could even add some original puppet creations. Encourage them to have fun and to be creative.
Gingerbread Books for Kids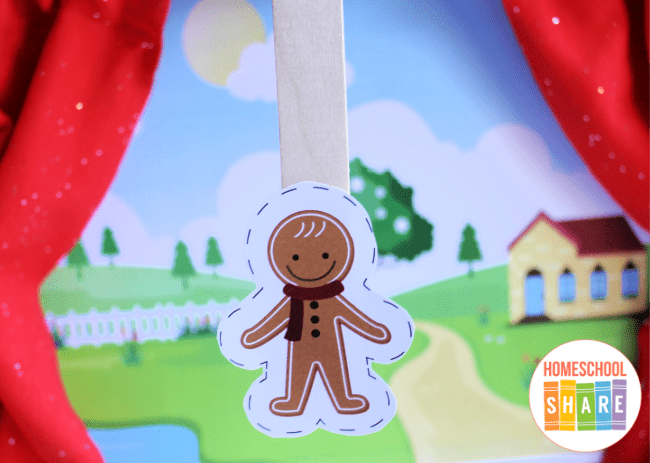 Review the story of the gingerbread man by reading the classic tale. You can also read other versions to spark your students' imagination.
Get Your Printable Gingerbread Man Puppets
Subscribe to the newsletter using the form below in order to receive your free set of printable gingerbread puppets.
Gingerbread Man Lapbook
You can also snag our Gingerbread Man Lapbook from the Tip-Top Printables Shop.
More Gingerbread Printables
If you are looking for more gingerbread printables and activities, try some of these: