Affiliate Disclaimer
We sometimes use affiliate links in our content. This won't cost you anything, but it helps us to keep the site running. Thanks for your support.
Match the bees to the hives as you play and learn together with this free color memory game printable.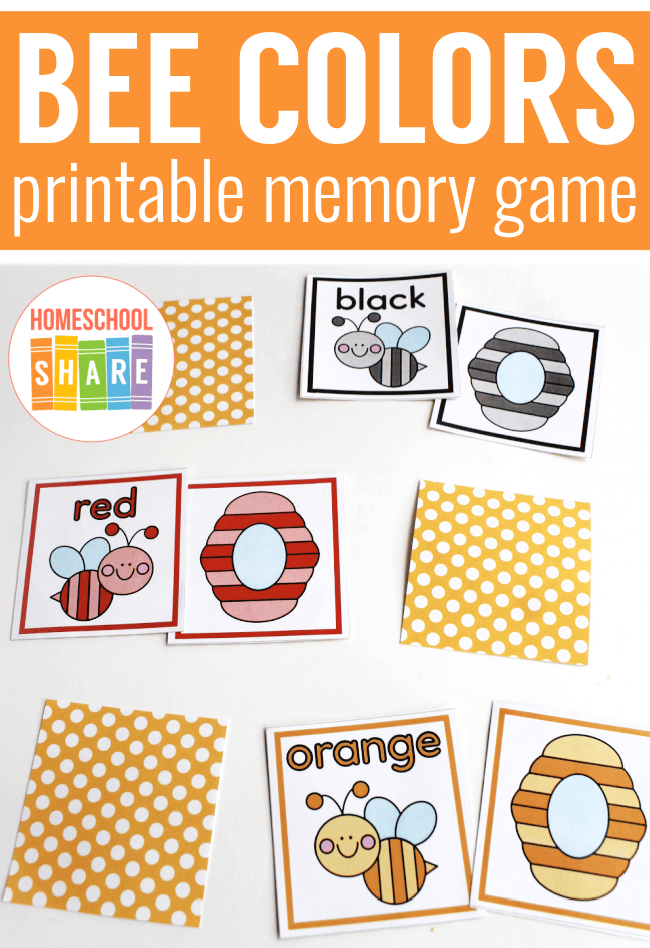 Color Matching Game Preparation
This game is easy to set up.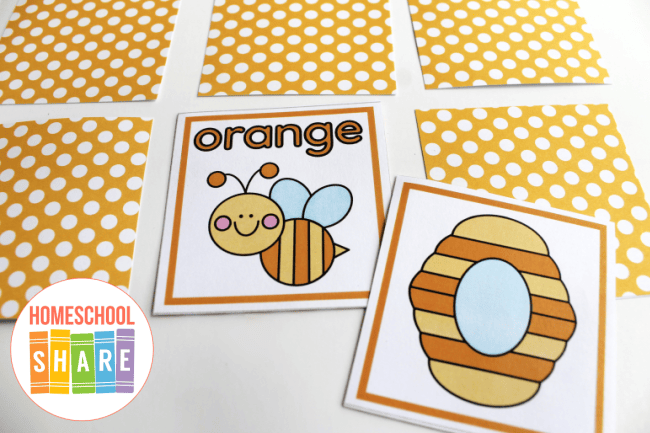 Print the matching cards on cardstock.
If desired, glue bee themed scrapbook paper pages to the backs of the card pages. This is not necessary, but it will give the cards a finished look.
Cut apart the cards.
You're ready to play the game!
What's Included in the Color Memory Game Printable?
This game includes 22 cards to match with 11 different colors: blue, orange, red, green, purple, yellow, pink, white, gray, brown, and black. It's a great way to introduce or review color names and words.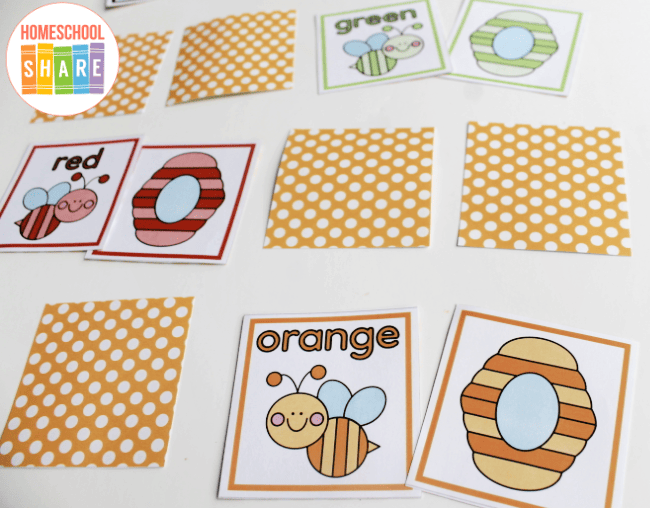 Color Matching Game Instructions
This game is similar to any memory matching game. Your goal is to match the bees to the hives of the same color. If you aren't familiar with how to play a memory matching game, here are the instructions:
Mix up the cards. Put them in rows, face down.
Players take turns choosing two cards to turn over.
If the two cards match, keep them and take another turn. If the two cards do not match, turn them back over. The turn is over.
Let the next player have a turn.
Continue until all cards have been matched.
Count the matches.
The player who has the most matches is the winner.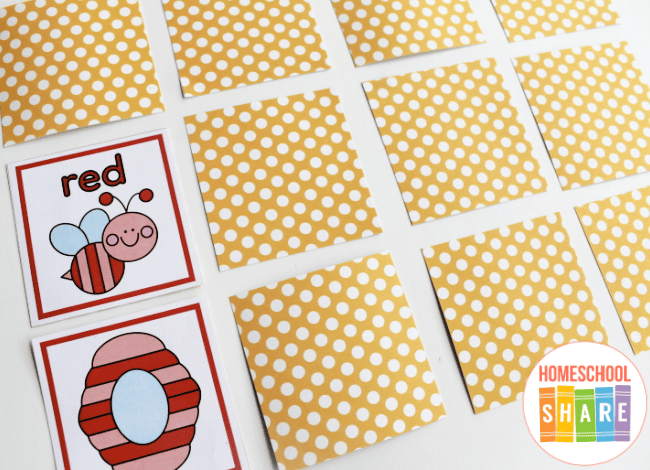 That's it. Simple, engaging, and educational!
If you don't want to play a two player game, you could give your student the cards and let her use them for a simple matching activity.
Grab Your Free Bees & Hives Color Matching Game Printable
Simply click on the image below to grab your free memory matching game.
More Bee Themed Activities and Printables
If you are looking for more bee themed printables for your preschool or kindergarten student, try some of these: