Affiliate Disclaimer
We sometimes use affiliate links in our content. This won't cost you anything, but it helps us to keep the site running. Thanks for your support.
Does your student ever need a break? Grab this set of free printable exercise cards and help improve your student's focus, strength, and flexibility with gross motor movements.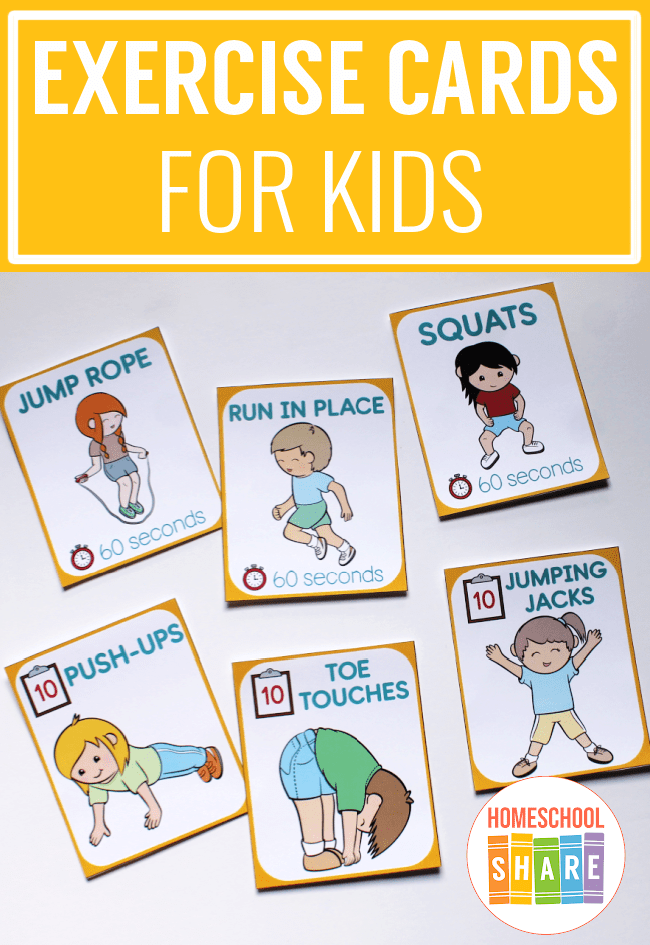 What's Included in the Exercise Cards?
The file includes 36 cards with traditional exercises. Each card tells how many repetitions or how many seconds to do the exercises.
High Knees
Arm Circles
Plank
Calf Stretch
Run in Place
Jump Rope
Straddle
Squat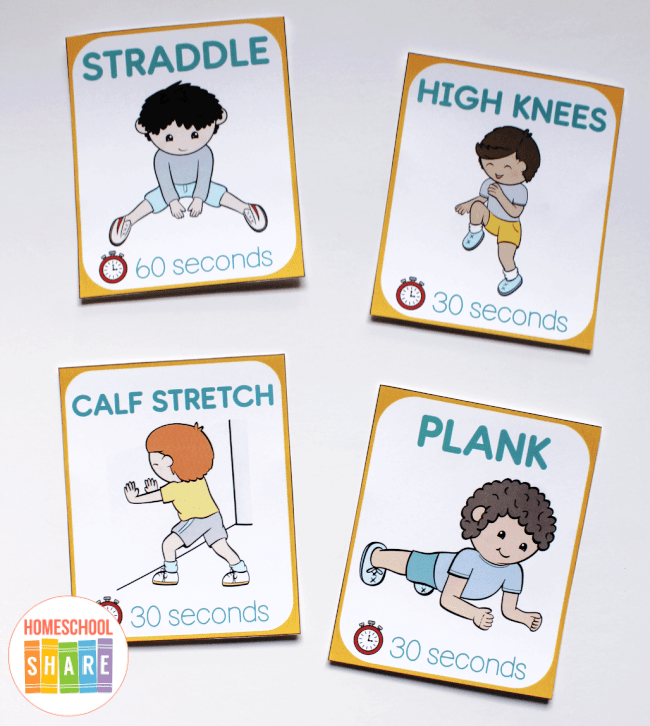 Lunge
Butterfly
Splits
Toe Touches
Sit-ups
Jumping Jacks
Push-ups
Free Choice!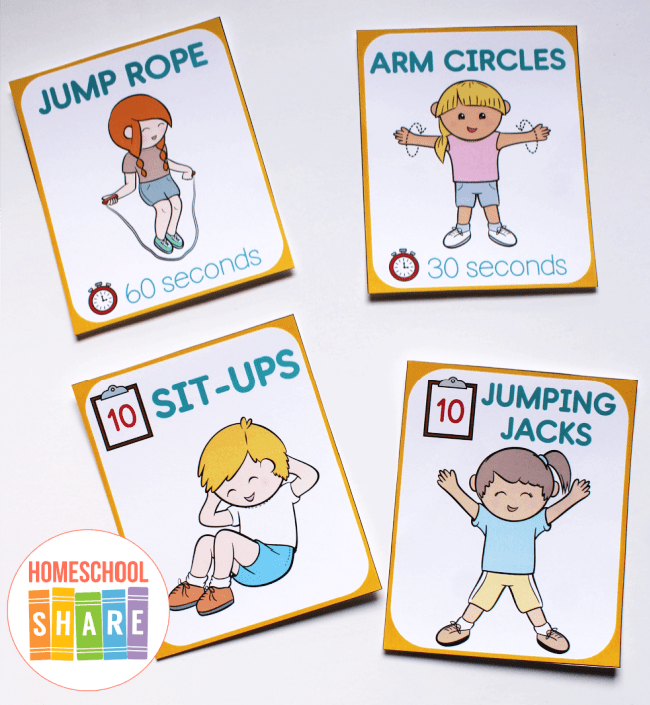 Demonstrate the proper way to perform each exercise.
For the squats, lunges, and calf stretches, and arm circles, make sure you show your student how to work out both sides of the body.
How to Use the Exercise Cards Printable
Download the file.
Print the cards on cardstock.
If desired, laminate for durability.
Cut out the cards.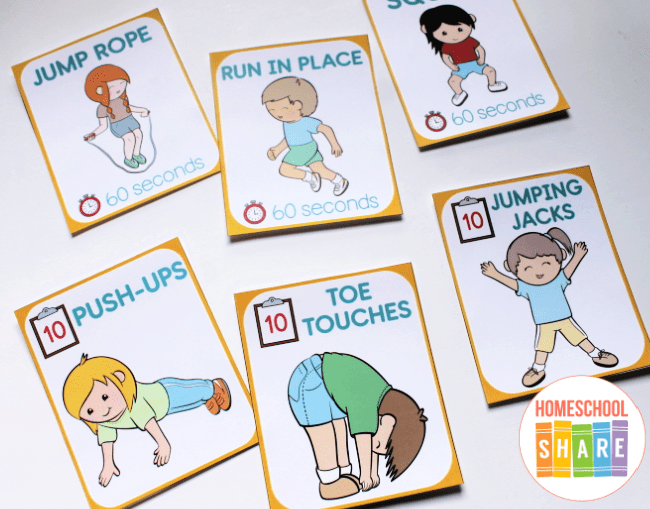 You can use the cards in a variety of ways. Here are a few ideas:
Put them in a jar. When your student gets the wiggles, let her choose one and act out the card together.
Choose 3-5 cards and let your student put them in the order of his choice to create his own work-out plan.
Hide the cards around the house. When your student needs a break from schoolwork, go on a hunt for a card. Find one (or two or three!) and act out the exercises together.
Download Your Exercise Cards
Simply subscribe to the newsletter using the form below in order to grab your exercise cards.
More Free Printable Exercise Cards for Preschool, Kindergarten, and Elementary Students
If your students enjoyed this set of exercise cards, try these additional cards for more brain breaks: