Affiliate Disclaimer
We sometimes use affiliate links in our content. This won't cost you anything, but it helps us to keep the site running. Thanks for your support.
Get your crayons and pencils moving while practicing pre-writing skills with this free set of Circus Tracing Lines Worksheets for preschool.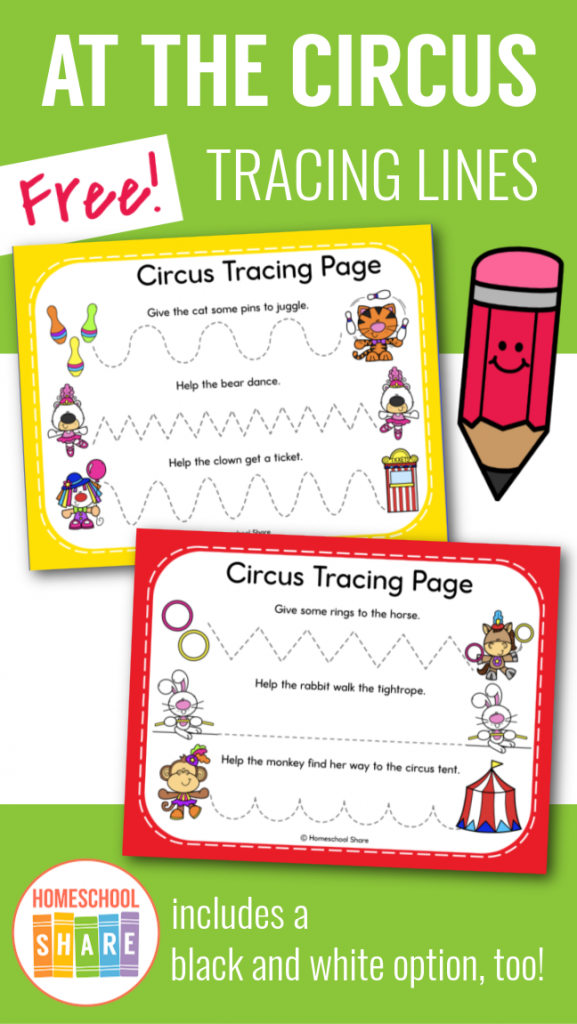 What Are the Benefits of Tracing for Preschoolers?
Tracing lines can help develop multiple skills for your preschool students. In addition to building fine motor readiness, tracing also develops other essential skills.
Tracing can do the following for your student:
Refines pre-writing skills
Builds hand-eye coordination
Increases concentration and focus
Encourages drawing and creativity
Promotes confidence
What's Included in the Circus Tracing Lines Printable Pack?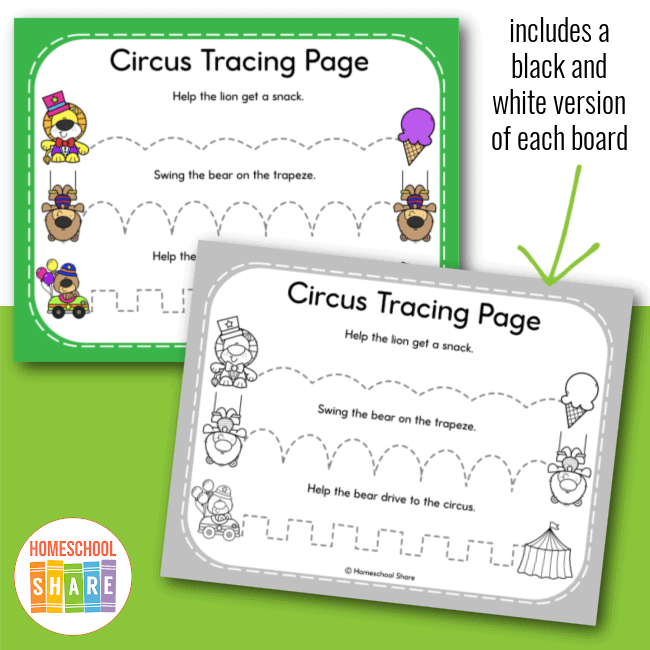 The printable file includes the following pages:
Three full color pages with tracing exercises.
Three black and white pages with tracing exercises.
The pages also include prompts to entice your student to trace. Some examples of the prompts include:
"Help the lion get a snack."
"Swing the bear on the trapeze."
"Help the bear drive to the circus."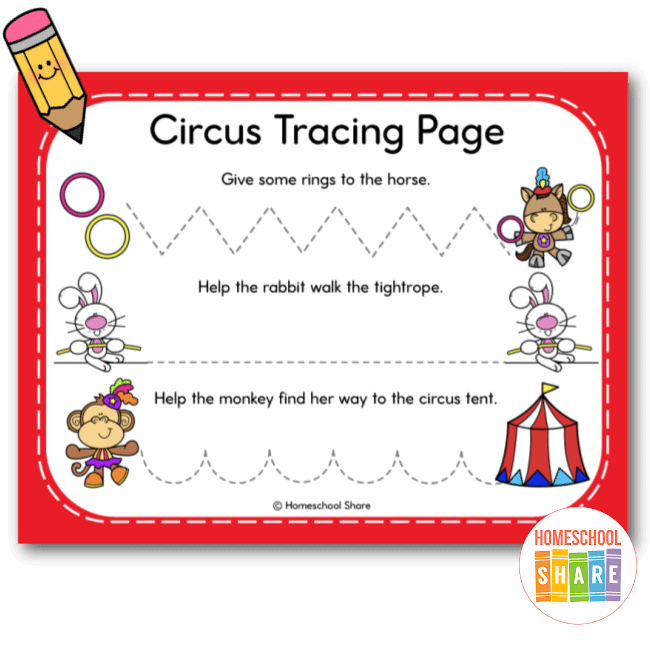 These prompts will provide your student with a sense of purpose while completing the tracing exercises. Finishing a page will help build your student's confidence.
Preparing the Circus Tracing Lines Worksheets
The set of tracing lines worksheets is super simple to use.
Decide if you will use the black and white version or the full color version.
Print the pages.
If using the black and white version, give your student a crayon or pencil to trace the lines. If your student hasn't mastered the pincher grip, use a broken crayon piece to help your student hold the crayon correctly.
If using the full color version of the – Tracing Pages, laminate them. Alternatively, you could put them in page protectors or dry-erase pockets. Let your student use a dry-erase marker to trace the lines.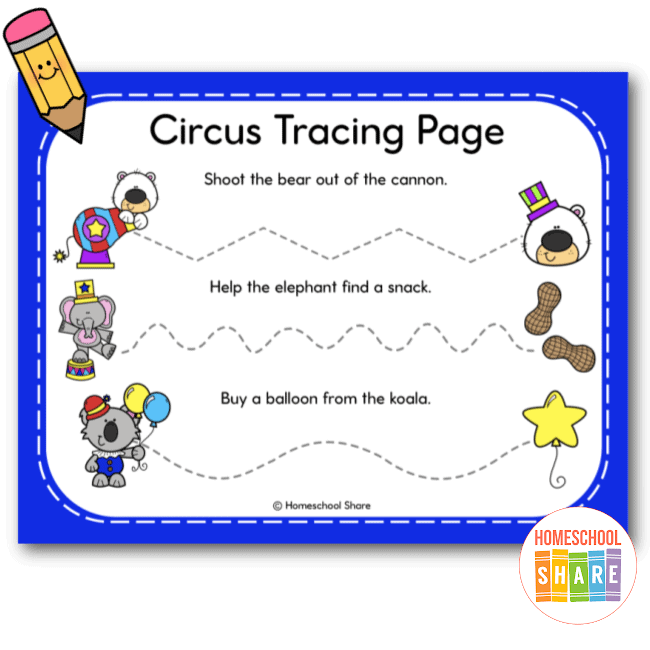 When you model how to use the tracing pages, show your student how to move from left to right.
Grab Your Set of Free Tracing Pages for Preschool
Simply click on the image below to grab your free set of Circus Tracing Pages.
More Circus Themed Printables for Preschool and Kindergarten
Are you preparing a circus themed unit for your early learners? Try these resources: