Affiliate Disclaimer
We sometimes use affiliate links in our content. This won't cost you anything, but it helps us to keep the site running. Thanks for your support.
Do you have a animal lover? When my son was in elementary school, he was obsessed with big cats: lions, tigers, leopards, and more. Use our free big cats word search printable to springboard into science–learning all about cats.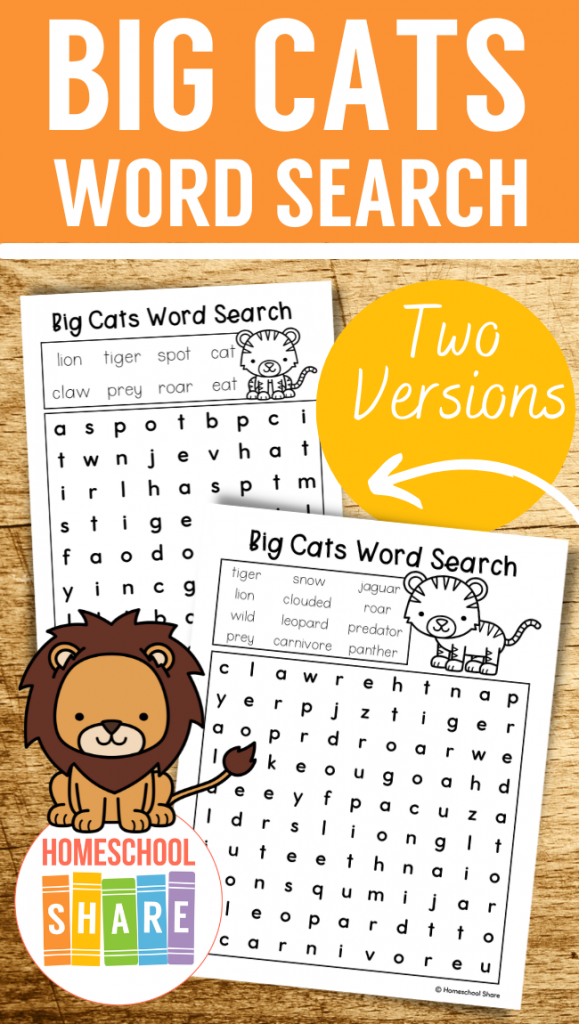 If you are looking for all of our word searches, try this page.
Benefits of Using Word Searches with Your Student
Word searches are great for many reasons. They include these brain-building benefits:
Word searches are a great way to introduce or review new vocabulary (in any subject!).
Word searches help new readers learn to recognize sight words and to sound out phonetic words.
Word searches boost spelling skills.
Word searches develop pattern recognition as well as word recognition.
Word searches are fun and provide students with an engaging puzzle to solve.
What's Included in This Big Cats Word Search Set?
This printable set of word search puzzles includes word finds for big cats and small cats (I just couldn't leave out cheetah, ocelot, or bobcat). The little cats puzzle will help your student start to understand the differences between big cats and little cats.
The set includes three options:
Big Cats Easy Version
Big Cats Difficult Version
Little Cats Difficult Version
The easy version includes eight simple words with 3-5 letters each: lion, tiger, claw, prey, etc.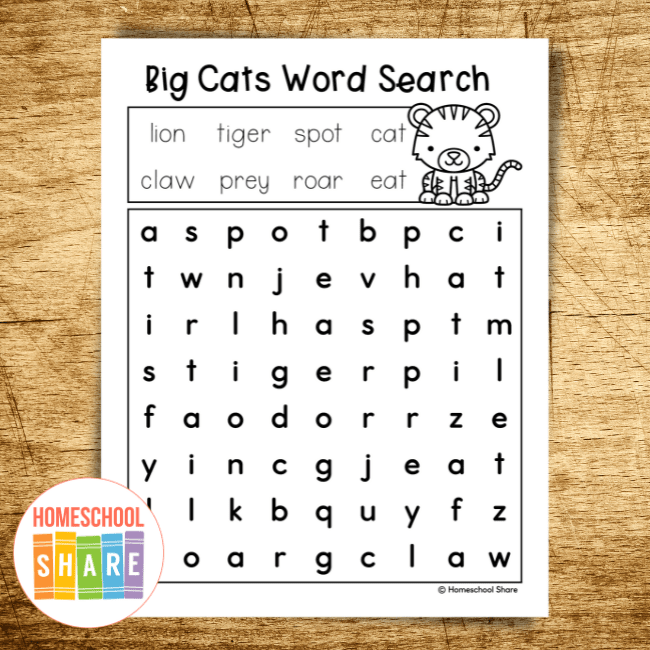 The more difficult versions include twelve cat themed words. If the words are new vocabulary for your student, you may want to take the time to look up the meanings in the dictionary.
Big Cats Word Search Words: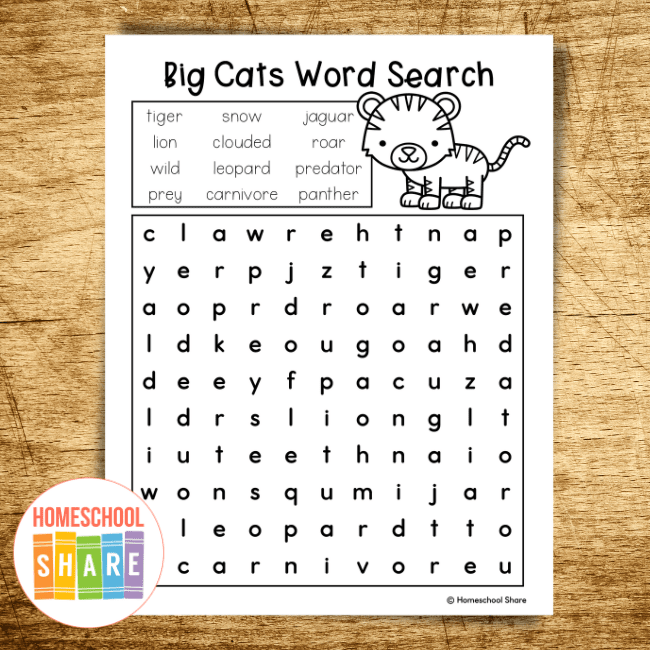 Small Cats Word Search Words:
cheetah
lynx
bobcat
cats
ocelot
serval
puma
house (house cat)
claws
teeth
cougar
mammal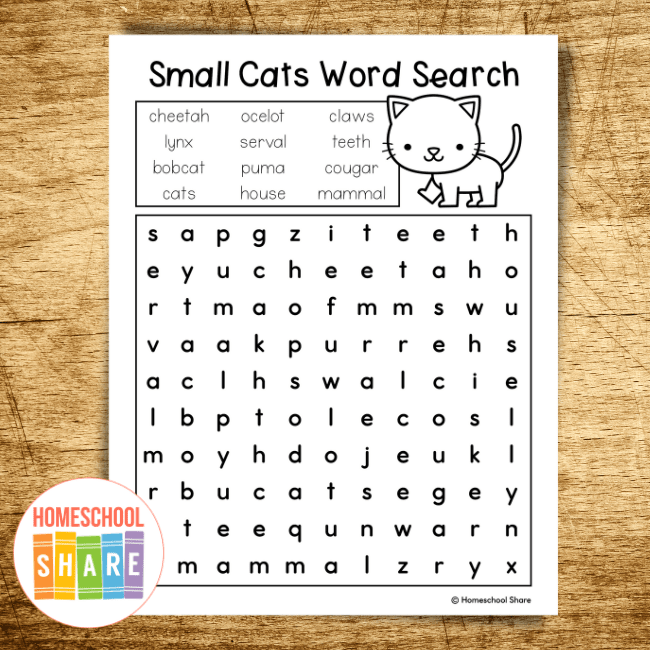 Each version includes answers.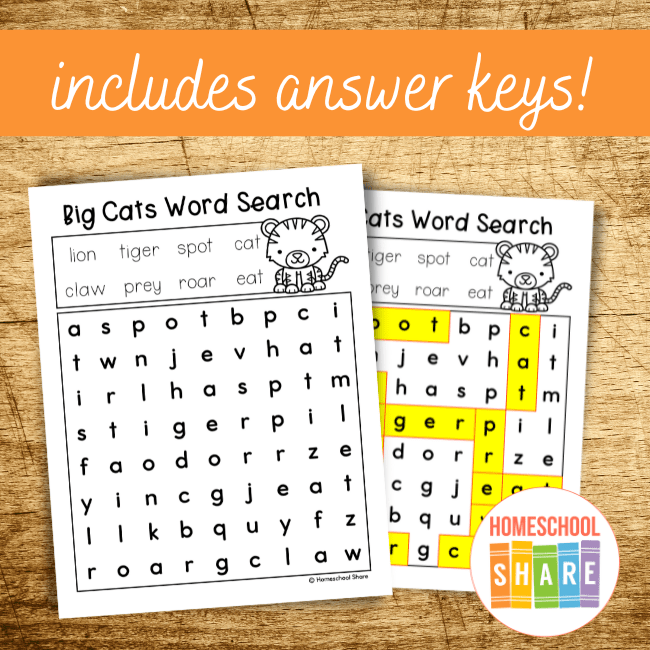 How to Use the Word Finds
Word finds are simple to use. Just print and go! You can even print the answer key and let students check their own work as they finish.
If desired, you can make the word searches reusable. Simply laminate or put in a plastic sheet protector and give your student a dry erase marker to complete the activity. When your student is finished, she can wipe it off and have it ready for the next student.
Get Your Free Big Cats Word Search Printables
Use the form below to subscribe to the newsletter. Once you confirm, you'll receive an email with the link to the word search puzzles. If you are already confirmed, simply enter your email address below, and you will receive an email with the link.
Learn More About Cats
We have a variety of resources to help your kids learn all about cats (big cats and little cats!). Check out these learning activities: