Affiliate Disclaimer
We sometimes use affiliate links in our content. This won't cost you anything, but it helps us to keep the site running. Thanks for your support.
Your student can work on fine motor skills and learn the alphabet at the same time with our free Alphabet Lacing Cards.
Sew much fun! (Okay, sorry for the cheesy pun. I couldn't resist.)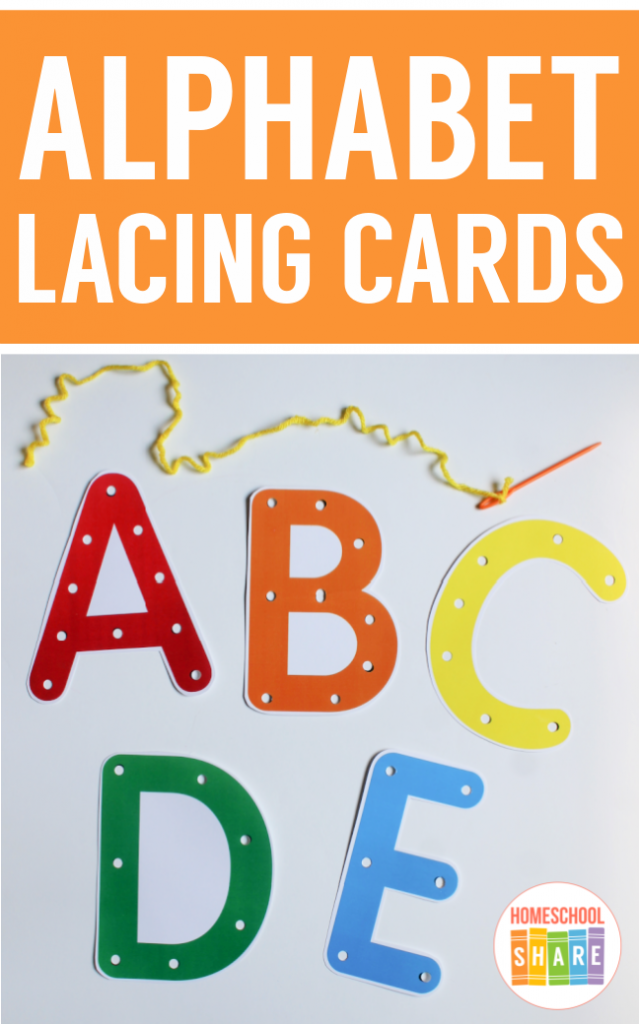 Thanks to Helen Royston for creating the Alphabet Lacing Cards for Homeschool Share.
Alphabet Lacing Cards Supplies Needed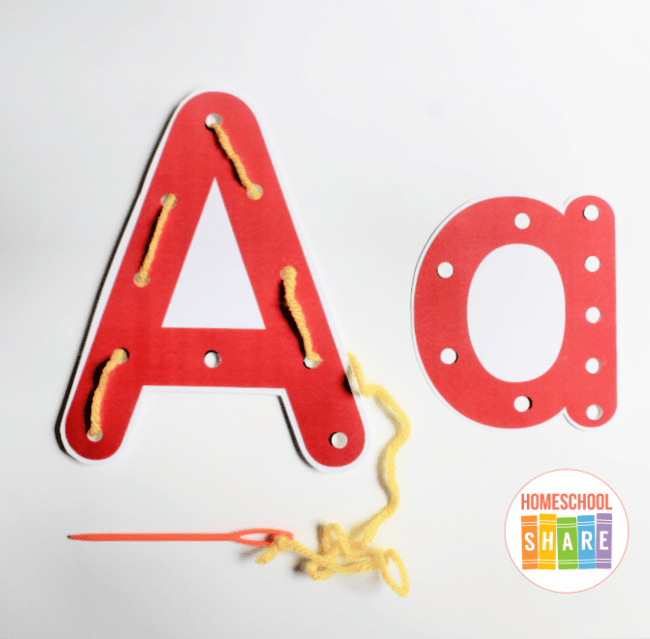 You just need a few simple supplies to get started with the Alphabet Lacing Cards.
plastic quilting needle or a shoelace
yarn
cardstock
laminator, if desired (to make the alphabet lacing cards sturdy for multiple uses)
hole punch
Alphabet Lacing Cards Instructions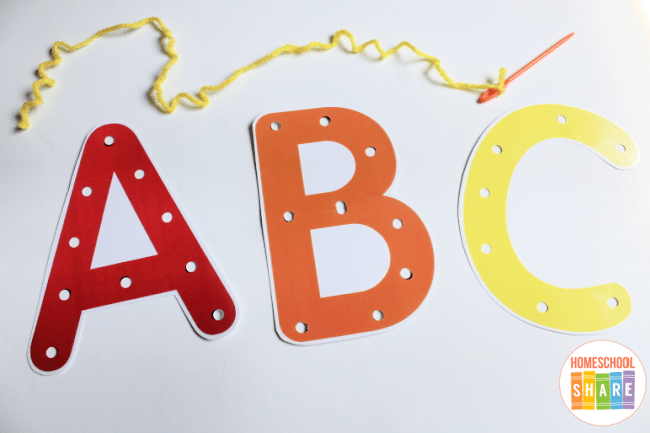 Choose color cards or black and white cards.
Print on cardstock OR print on paper and laminate.
Cut around the letters.
Use a hole punch to make a hole on each small dot.
Note: I punched a few more cards in some of the cards for my student. You can do this if you want, but you don't have to.
Thread a plastic quilting needle and tie a knot at one end. You could also use a shoelace (easy!), fun-tipped yarn, or dip the end of a piece of yarn in wax to make it stiff. Alternatively, you could also use a shoelace.
Show child how to sew in one hole and out the next to create the letter shapes.
Show them how to double back to make a solid line, if desired.
The card can be unthreaded, stored, and reused another day. You may want to store the cards, yarn, and plastic needle in a giant plastic bag.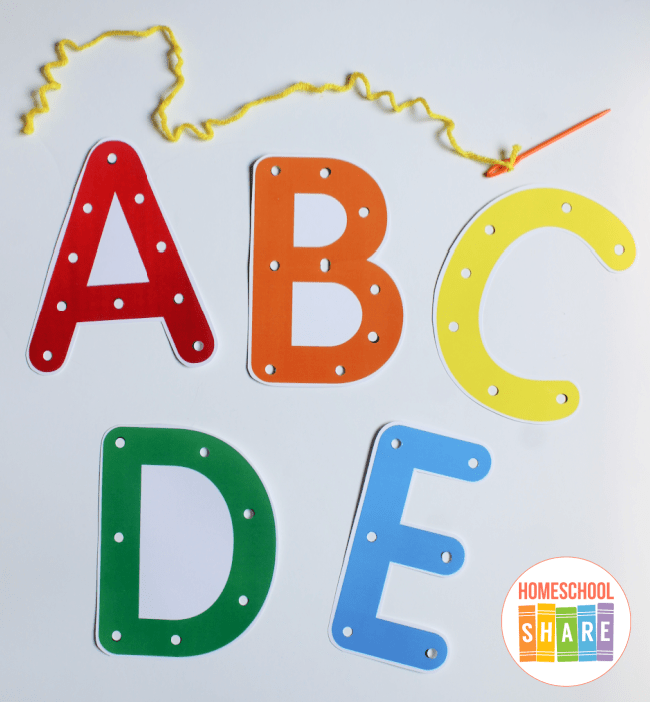 Download Your Free Set of Alphabet Lacing Cards
Use the form below to subscribe to the newsletter. Once you confirm, you'll receive an email with the link to the lacing cards. If you are already confirmed, simply enter your name and email address below, and you will receive an email with the link.
More Printable Alphabet Resources
We have oodles of other printable alphabet resources for your preschool and kindergarten students.
Check out these alphabet games and activities: