Affiliate Disclaimer
We sometimes use affiliate links in our content. This won't cost you anything, but it helps us to keep the site running. Thanks for your support.
Grab some playdough and get rolling as you review shapes with this interactive learning activity: snail shape playdough mats.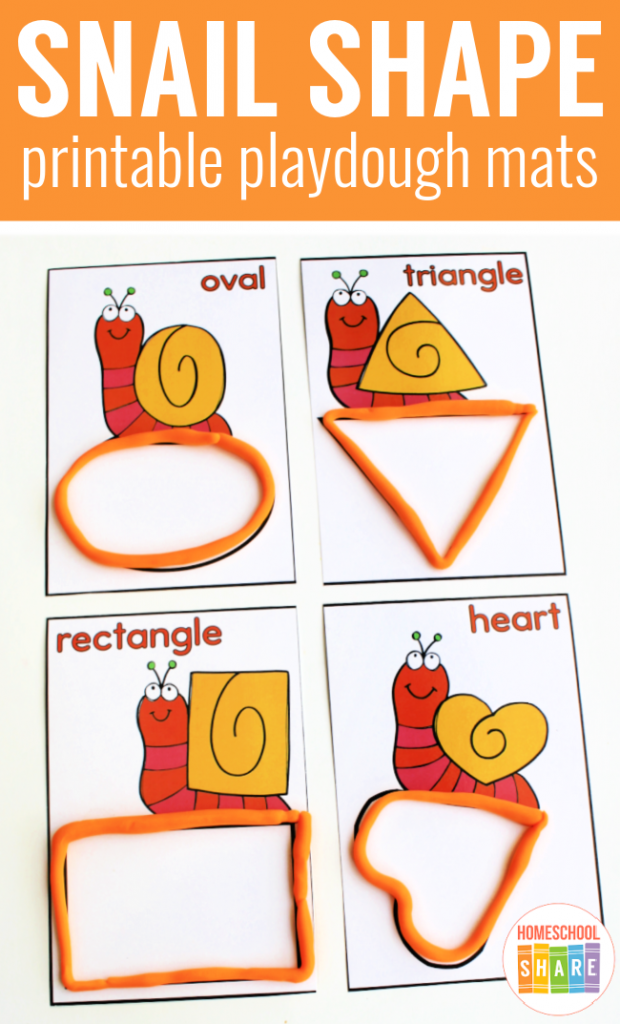 Benefits of the Snail Shape Playdough Mats
The shape playdough mats provide several benefits for your little learners:
Strengthens Grip
Squeezing, squishing, and warming up the playdough helps to strengthen your student's grip.
Builds Fine Motor Skills
Rolling the dough into pieces and flattening it to fill the shape on the playdough mat helps boost your student's fine motor skills.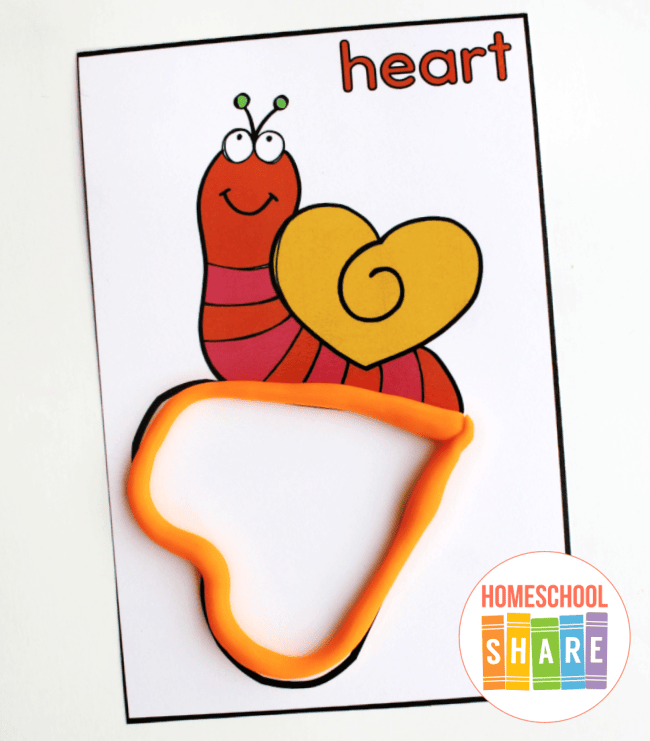 Boosts Creativity
After your student builds the shape, give your student a challenge to turn the shape into something. For instance, a triangle could become a pizza or a watermelon slice.
Analyze Shapes
You can also use the playdough mats to help your student analyze two-dimensional shapes. Ask questions. Is an triangle like a diamond? How are they different? How many sides does a rectangle have? How many sides does a pentagon have? Which one of the shell shapes looks the most like a snail?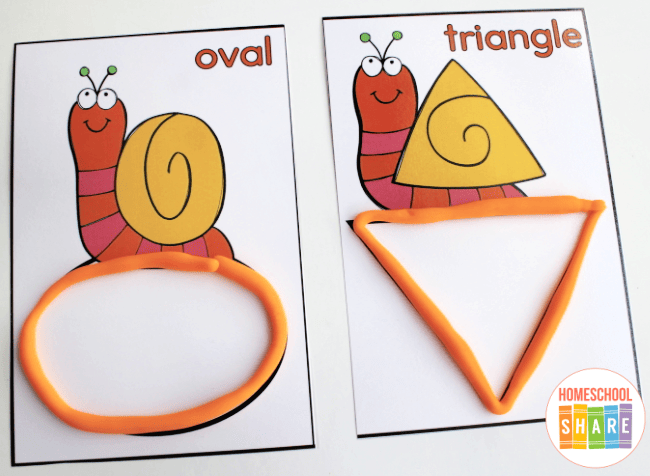 What's Included in the Shape Playdough Mats?
This set of playdough mats includes twelve different shapes: rectangle, heart, square, diamond, circle, star, oval, triangle, octagon, hexagon, crescent, and pentagon.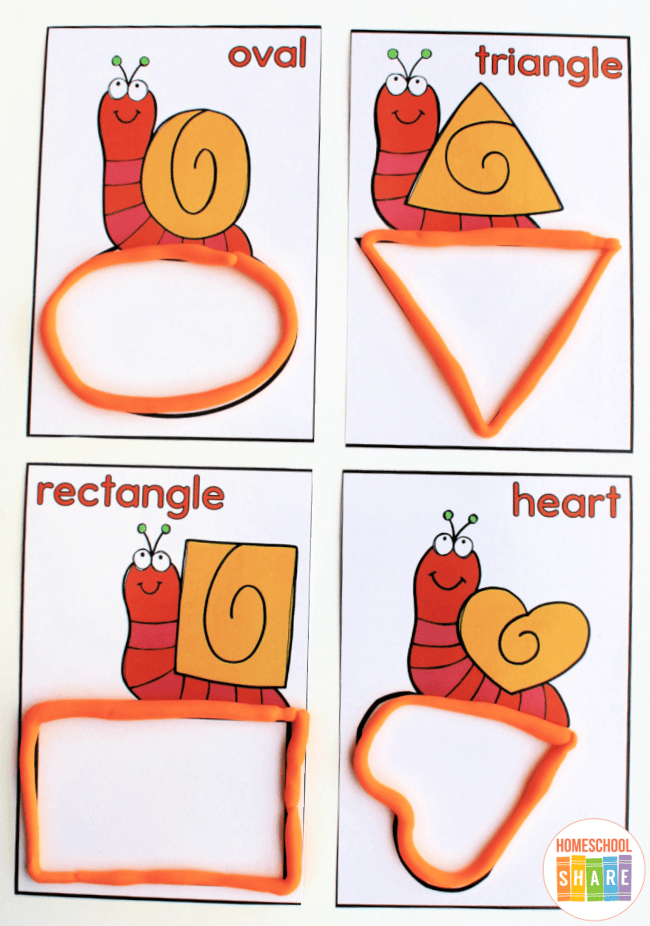 It also includes two different versions: full color (to laminate and use over and over again) as well as black and white.
How to Get Started with the Snail Shape Playdough Mats
The printable playdough mats are easy to use.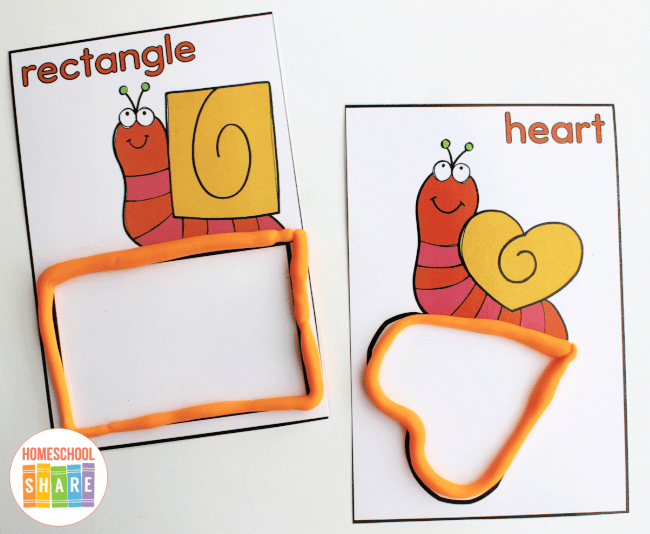 Print the shape playdough mats.
Laminate the mat, or put it in a Dry Erase Sleeve or page protector.
Gather playdough.
Show your student how to use the playdough to make the shape on the card.
Grab Your Set of Free Shape Playdough Mats
Simply click on the image below to snag your set of playdough mats.
More Activities & Printables for Preschool and Kindergarten
Are you looking for additional garden activities for your little learners? Try this page: Garden Theme for Preschool and Kindergarten.
Are you looking for more shape themed activities for your little learners? Try these Tracing Shapes Worksheets.