Affiliate Disclaimer
We sometimes use affiliate links in our content. This won't cost you anything, but it helps us to keep the site running. Thanks for your support.
Are you planning a weather theme? Add this fun set of free rainbow worksheets for preschoolers, and your students will have a blast with the activity pages included in this set.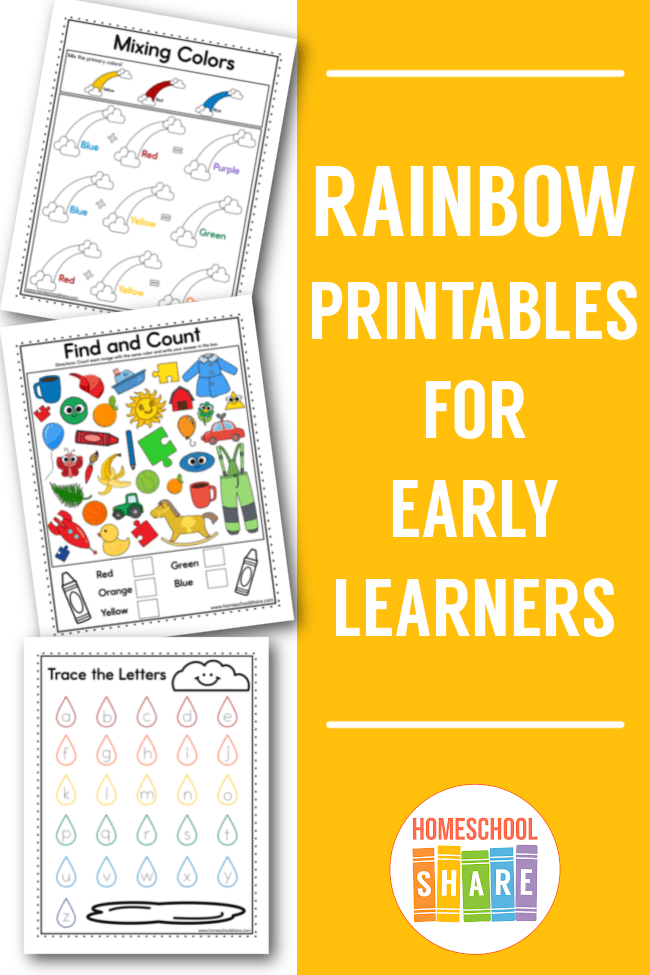 What's Included in the Rainbow Worksheets for Preschoolers?
This set of Rainbow Printables includes the following hands-on activities.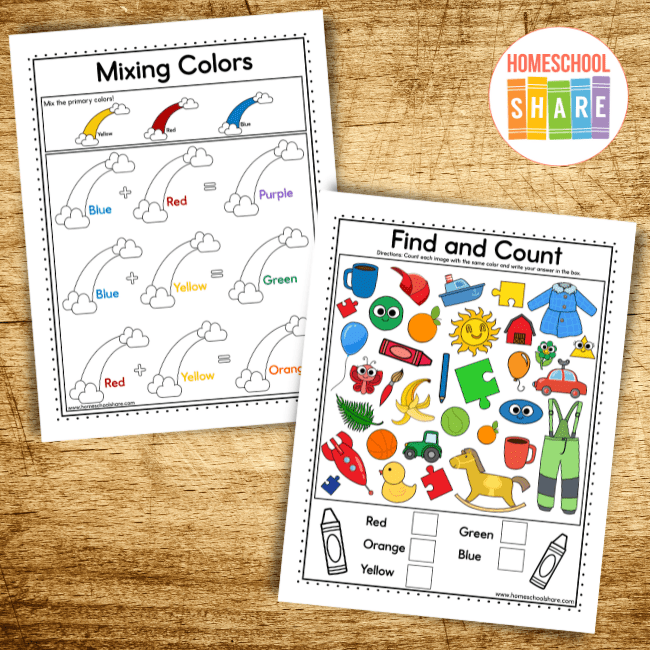 Mixing Colors Activity Page
Use this page along with a fun color mixing activity. Give your student a paper plate and paint and let him mix colors. He can record his observations on the page provided, using crayons (or the paint).
Find and Count Rainbow Colors Page
For this counting activity, the student will count each image with the same color and write your answer in the box.
Connect the Rainbow Activity Page
This fun fine motor activity will have your student tracing the colored numbers in order to create a rainbow.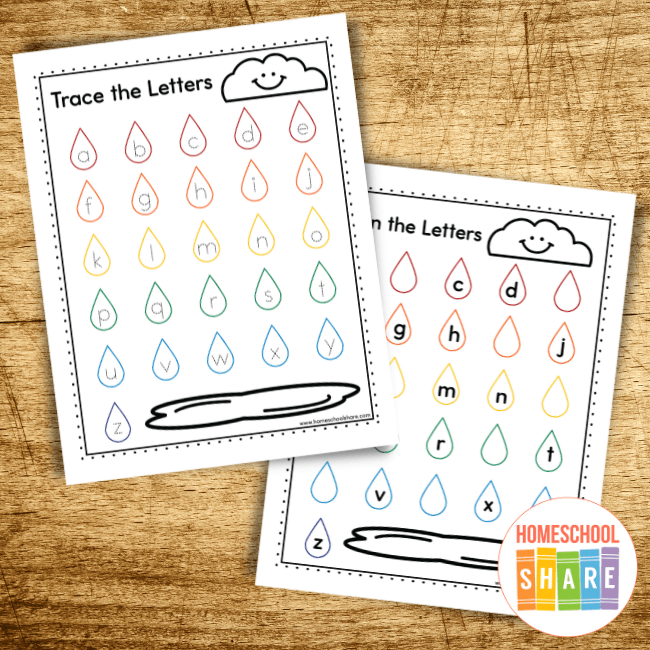 Trace the Letters A-Z
Practice writing the alphabet as you trace the raindrop letters.
Fill in the Letters
This page is similar to the Trace the Letters page, but it requires the student to write the next letter in the sequence. This is perfect for students who are ready for a harder activity than the letter tracing.
Rainbow Puzzle
Student will cut out the pieces and paste them in order in the box provided to form a unicorn and rainbow picture.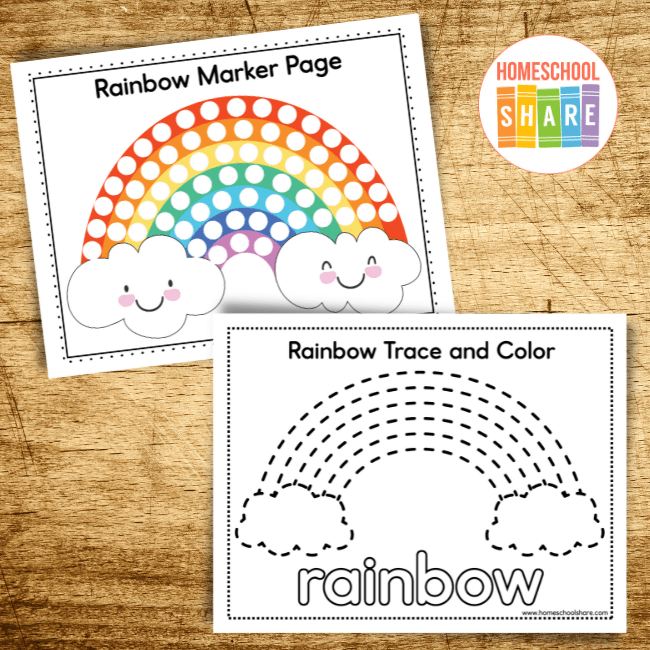 Rainbow Do-a-Dot Marker Page
Use Do-a-Dot markers to complete the rainbow.
Rainbow Trace and Color Activity Page
Let your preschooler be creative and trace the rainbow with a variety of brightly colored crayons. When she finishes, she can color it.
Rainbow Sizes Color and Cut
Color and cut the rainbows. Put them in order by size. If desired, glue them to a large piece of construction paper.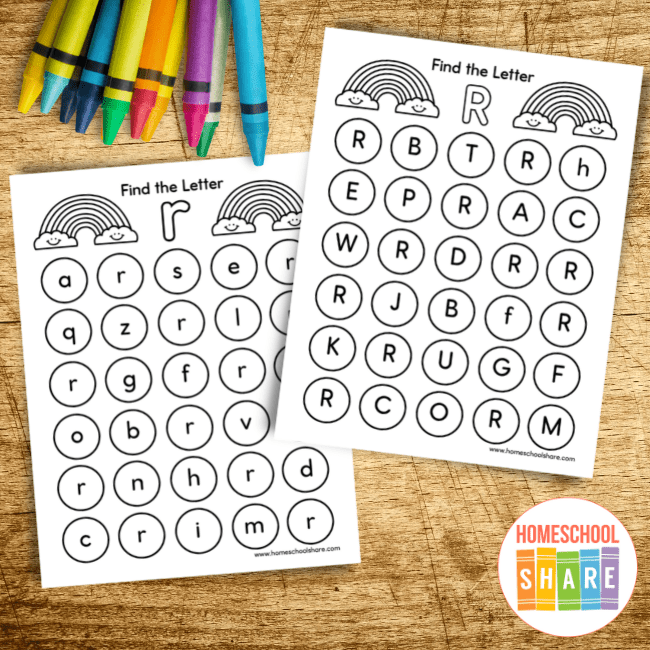 Find the Letter R Activity Pages
Two pages are included for your student to find the Letter R. One page includes uppercase R, and the other page includes lowercase R.
Rainbow Books for Kids
You do not need these exact books for these Rainbow Printables. You can add books about colors or books about the weather, depending on your student's interest. An older student may be interested in how a rainbow forms, so be sure to grab some nonfiction titles, too.
Please use whatever rainbow themed books your library has available and read, read, read to your child.
Reading is great for language development, literacy skills, and snuggling; it is the best thing you can do with your preschool or kindergarten student.
Download Your Set of Free Rainbow Worksheets for Preschoolers
Subscribe to the newsletter using the form below to grab your set of free rainbow printables.
More Weather Printables for Preschool and Kindergarten
Check out these other weather themed resources for your kids.