Affiliate Disclaimer
We sometimes use affiliate links in our content. This won't cost you anything, but it helps us to keep the site running. Thanks for your support.
It's time to get your crayons and your pencils moving with this set of pumpkin counting worksheets.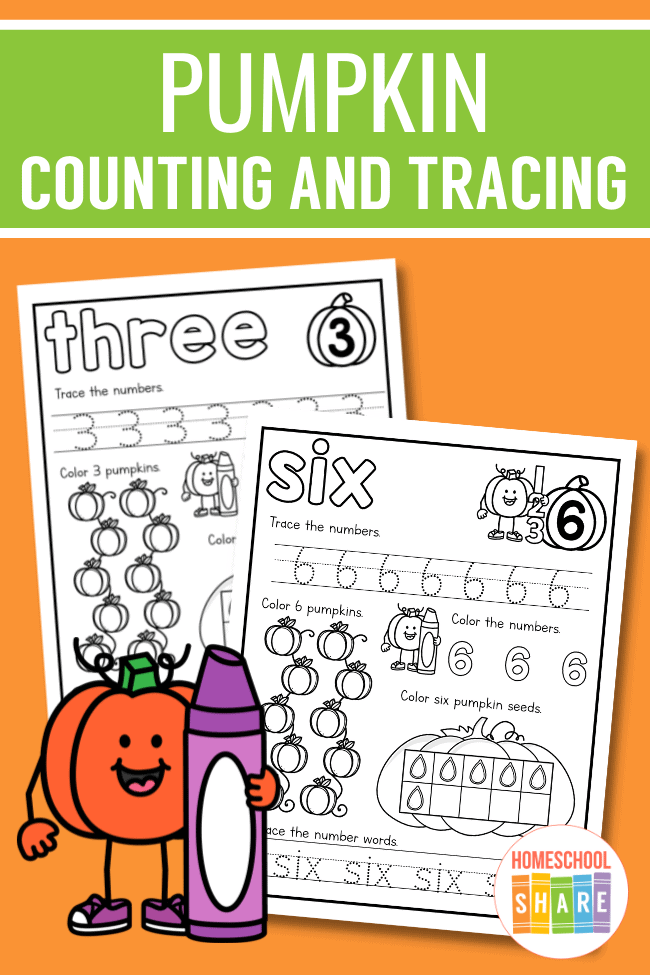 This set of printable pages is a perfect addition to your pumpkin themed centers and activities for your preschool or kindergarten students. Learning to count will be made easy with these fun printables.
Benefits of the Printable Pumpkin Counting Worksheets
The number tracing pages are a great way to introduce or review numbers 1-10 while boosting fine motor skills.
Your student will see how the number is spelled. Your student will have the opportunity to practice writing the number and the number word. Your student can also count pumpkins and pumpkin seeds.
What Activities Are Included on the Pumpkin Counting and Tracing Worksheets?
The number tracing pages have a variety of fine motor activities for your student.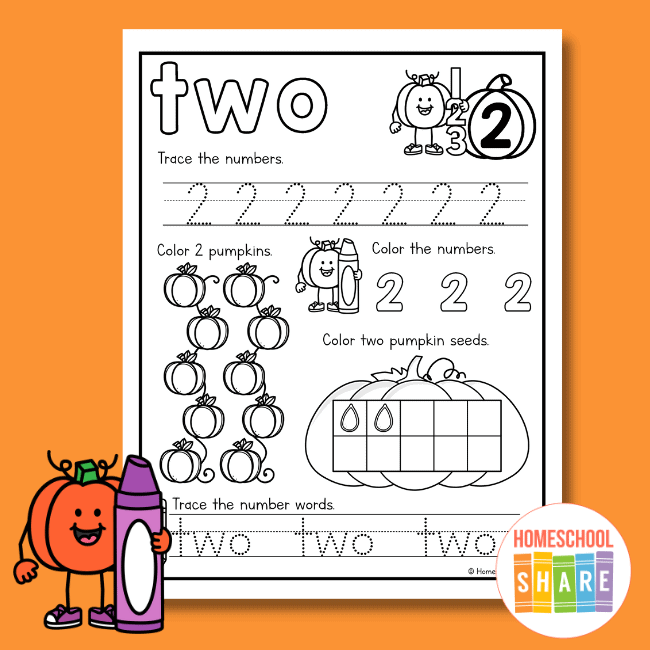 Coloring the Number Word
Coloring the Numbers
Tracing the Numbers
Counting and Coloring Pumpkin Seeds
Counting and Coloring Pumpkins
Tracing the Number Words
Additionally, your student could color other images on the page.
How to Use the Pumpkin Tracing Worksheets
These number tracing pages are easy to use; no prep is required!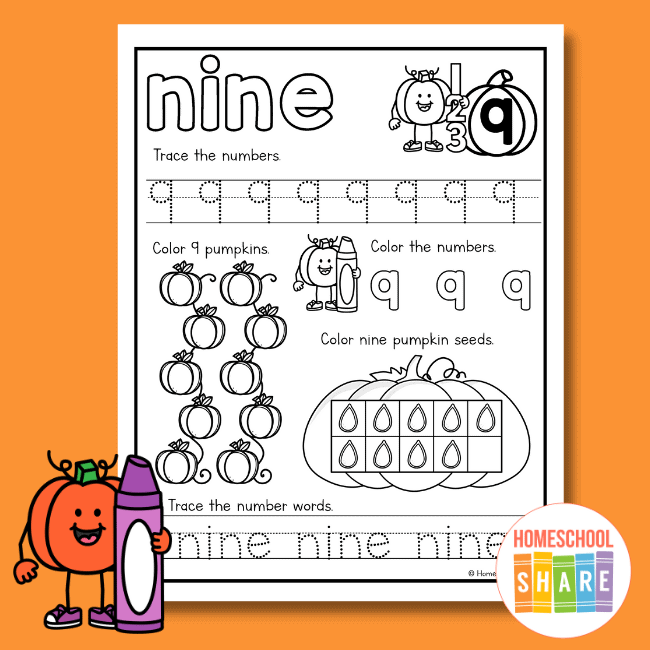 Print the pages.
Give your student crayons, markers, and a pencil. If your student doesn't have a proper pincher grip, consider breaking the crayon. This will insure proper grip.
Show your student how to complete the activities on the page.
We recommend using one tracing page per week as you introduce numbers. If you are reviewing numbers, you could use one per day.
Grab Your Free Set of Pumpkin Counting Worksheets
Use the form below to subscribe to the newsletter. Once you confirm, you'll receive an email with the link to the counting and tracing worksheets. If you are already confirmed, simply enter your name and email address below, and you will receive an email with the link.
More Fun Pumpkin Themed Printables for Early Learners
If you are building a pumpkin theme, check out these other free pumpkin printables for your preschool and kindergarten students.