Affiliate Disclaimer
We sometimes use affiliate links in our content. This won't cost you anything, but it helps us to keep the site running. Thanks for your support.
If you are looking for something to add to your ocean themed unit study, dive into this set of free, printable Ocean Animal Coloring Pages.
This set of coloring pages would also be a great option for before (or after) a trip to the zoo or aquarium.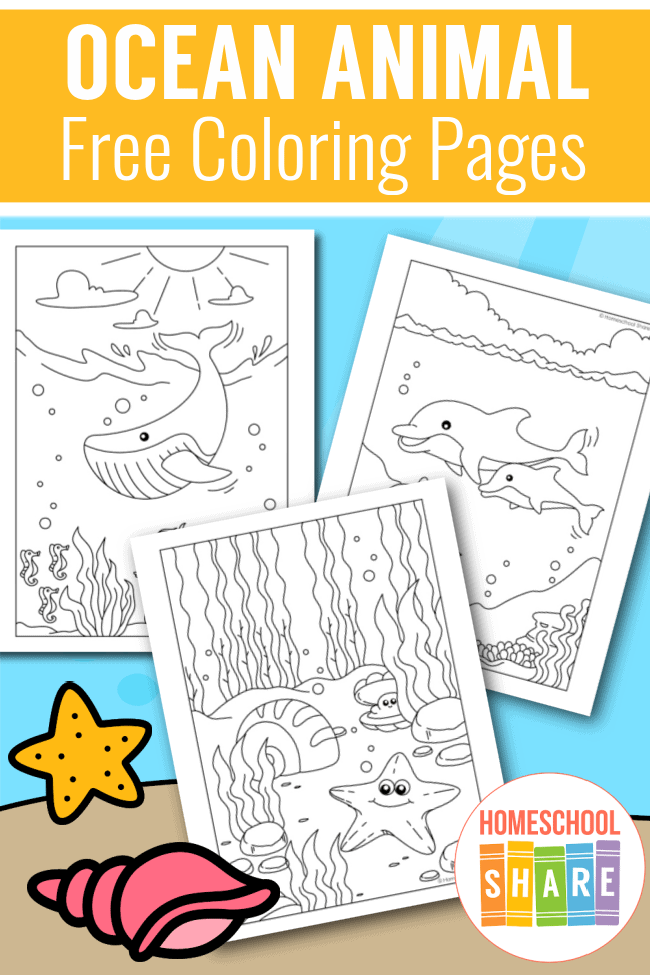 Animals Included in the Ocean Animals Coloring Pages
Kids love learning about animals! This set of Ocean Animal Coloring Pages includes eight different ocean animals.
Dolphin Coloring Page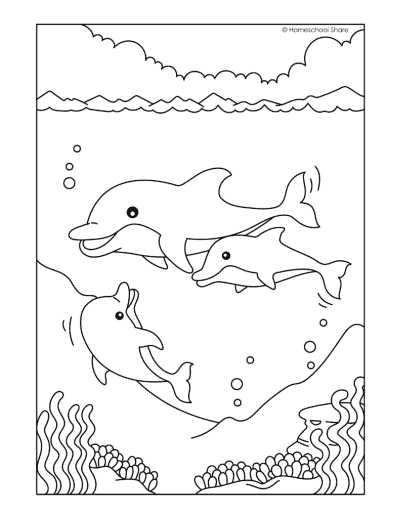 Starfish (Sea Star) Coloring Page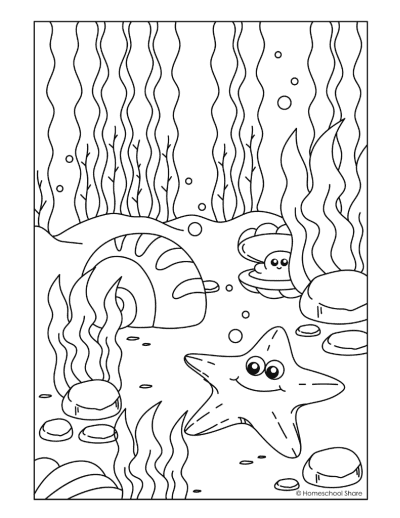 Seahorse Coloring Page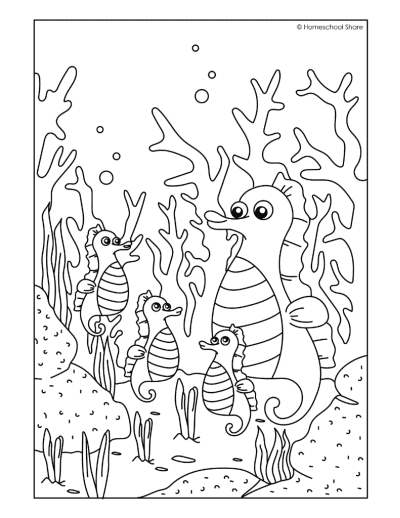 Shark Coloring Page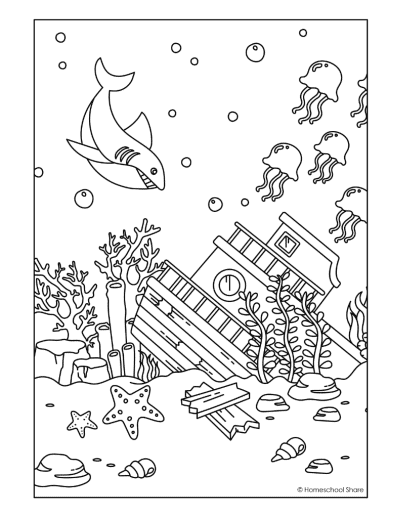 Sea Turtle Coloring Page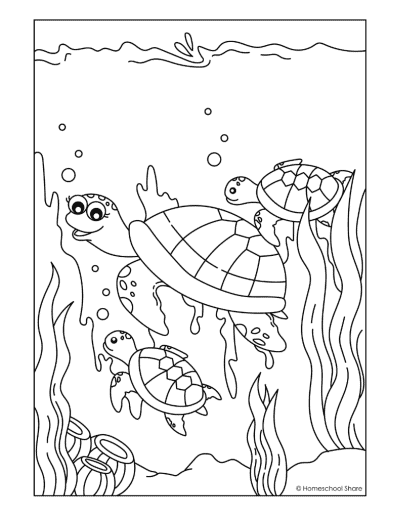 Whale Coloring Page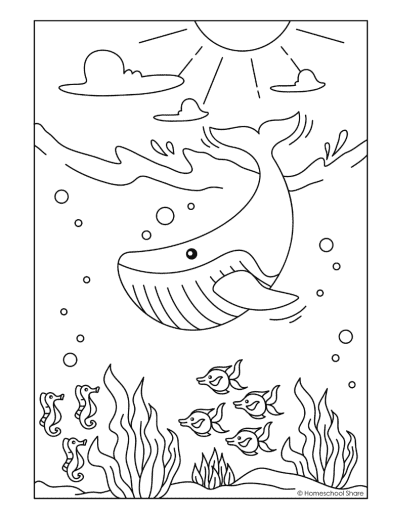 Fish Coloring Page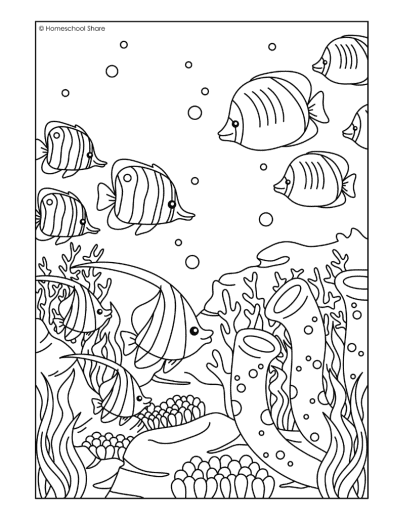 Lighthouse with Dolphins Playing Coloring Page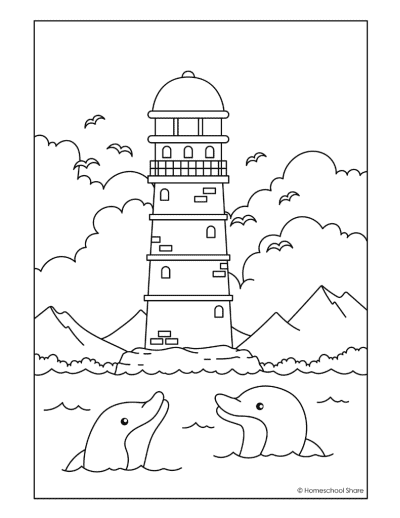 How to Use the Ocean Animals Coloring Pages
Use these pages to enhance an ocean unit study or an ocean preschool theme. Of course, the coloring pages can stand alone, too. You could just give your animal-loving student as way to boost fine motor skills.
If your student is going to color all of the pages, consider creating an Ocean Animals Notebook to store them in. This final portfolio is something your student will be proud of. Additionally, an older student could write a one page report on each ocean animal and put them in the notebook as well.
Get Your Free Set of Ocean Animals Coloring Pages
To access the Ocean Animals Coloring Pages, subscribe to Homeschool Share's email list by using the form below.
Explore Our Ocean Animal Lapbooks
We have oodles of ocean animal studies at Homeschool Share including seahorses, jellyfish, sea stars, dolphins, whales, sharks, sea turtles, and more! Here are a few: