Affiliate Disclaimer
We sometimes use affiliate links in our content. This won't cost you anything, but it helps us to keep the site running. Thanks for your support.
Encourage creative thinking and literacy through storytelling with this Hansel and Gretel puppets printable.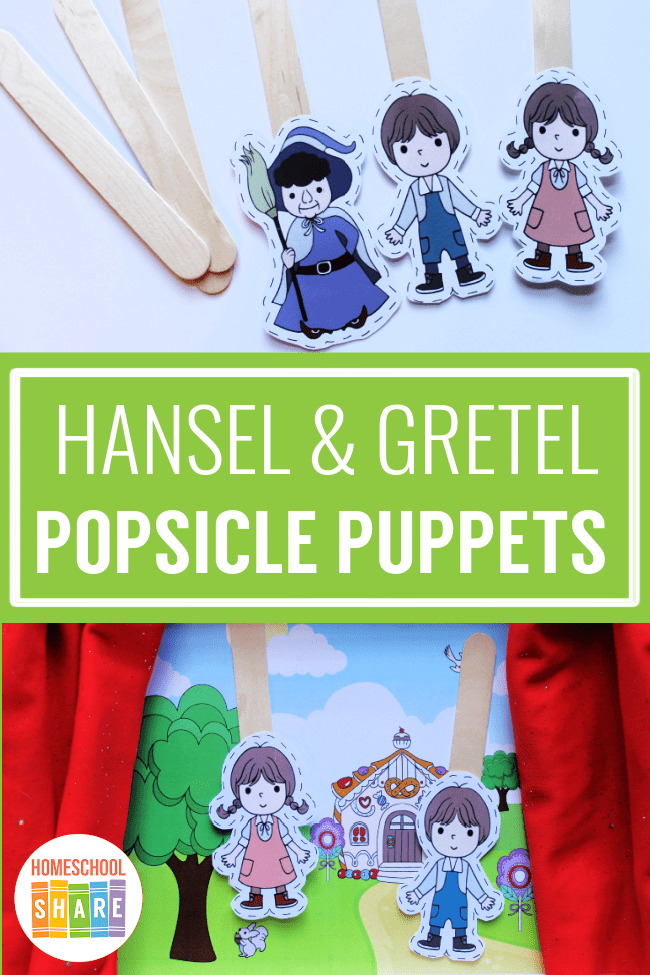 Hansel and Gretel wander through the forest and happen upon a delicious candy house. Eventually, the children find themselves trapped and at the mercy of the owner of the house, a witch who wants to eat them as her next meal. How will the children manage to escape?
Hansel and Gretel Popsicle Stick Puppet Characters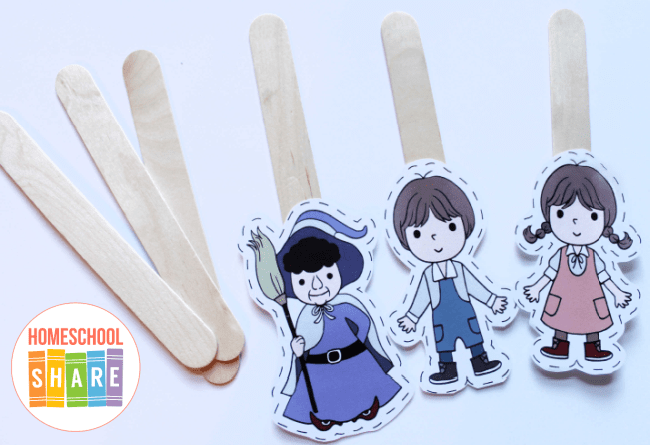 This set of popsicle stick puppets includes these characters:
Hansel (in color and black and white)
Gretel (in color and black and white)
The Witch (in color and black and white)
A cage
A boiling pot of water
The printable file also includes a background scene page with a candy house.
How to Assemble the Hansel and Gretel Popsicle Puppets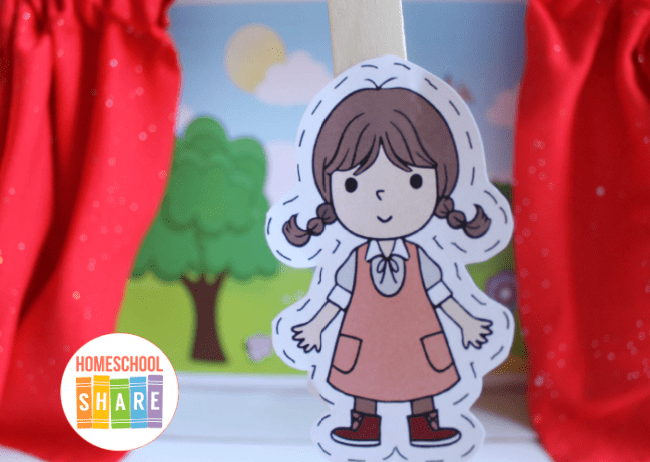 Assemble the puppets by following these simple instructions:
Print the puppets on cardstock.
If desired, laminate the puppets for durability.
Cut out the puppets.
Glue the puppets to popsicle sticks. You can glue them with the character at the bottom of the stick or with the character at the top of the stick.
Hansel and Gretel Story Retelling Activity
This set of puppets is a fantastic way for kids to retell the story of Hansel and Gretel.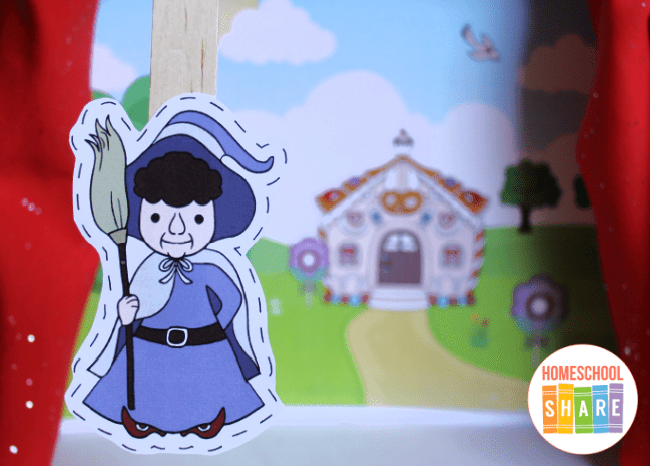 Read a version of the classic tale, and then let your student act out the story. We created a simple stage with a box (the flat kind that holds 12 cans), a wooden rod, and some red fabric.
If you laminate the background scene that comes in this printable pack, you can easily tape and remove it from the box. Then you can use and reuse the stage with other fairy tale puppets.
You could also buy a puppet stage, or you could craft one from a cereal box.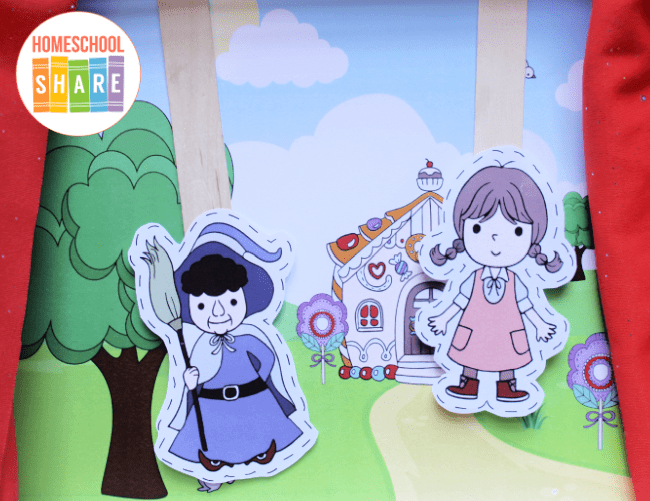 Students can act out the traditional story, or they can have fun putting their own unique twists into the story; they could even add some original puppet creations. Encourage them to have fun and to be creative.
Hansel and Gretel Stories for Kids
Read the story of Hansel and Gretel to your students so they can use the puppets to retell it.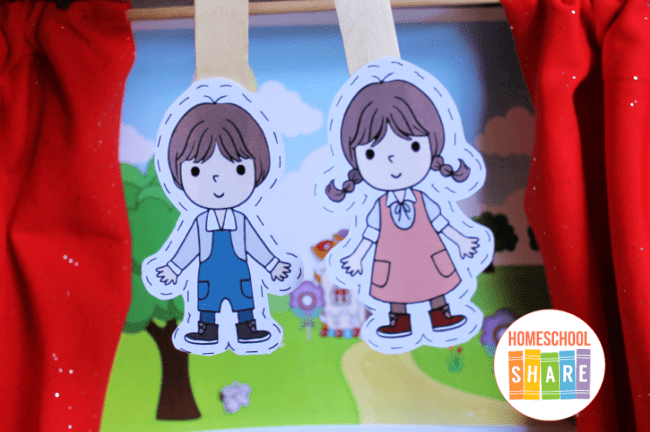 Please be mindful that some version of this story are scary for young children. You may want to preview them before you read them to your students. You can use this frightening tale to discuss courage.
Get Your Set of Printable Hansel and Gretel Puppets
Grab your set of Hansel and Gretel puppet templates so your students can retell the story in a fun, engaging way. Subscribe to the newsletter using the form below to receive your puppets.
Additional Hansel and Gretel Activities
If your student enjoys this fairy tale, try our Hansel and Gretel Lapbook.