Affiliate Disclaimer
We sometimes use affiliate links in our content. This won't cost you anything, but it helps us to keep the site running. Thanks for your support.
Grab your crayons for a simple art project with this drawing activity for kindergarten.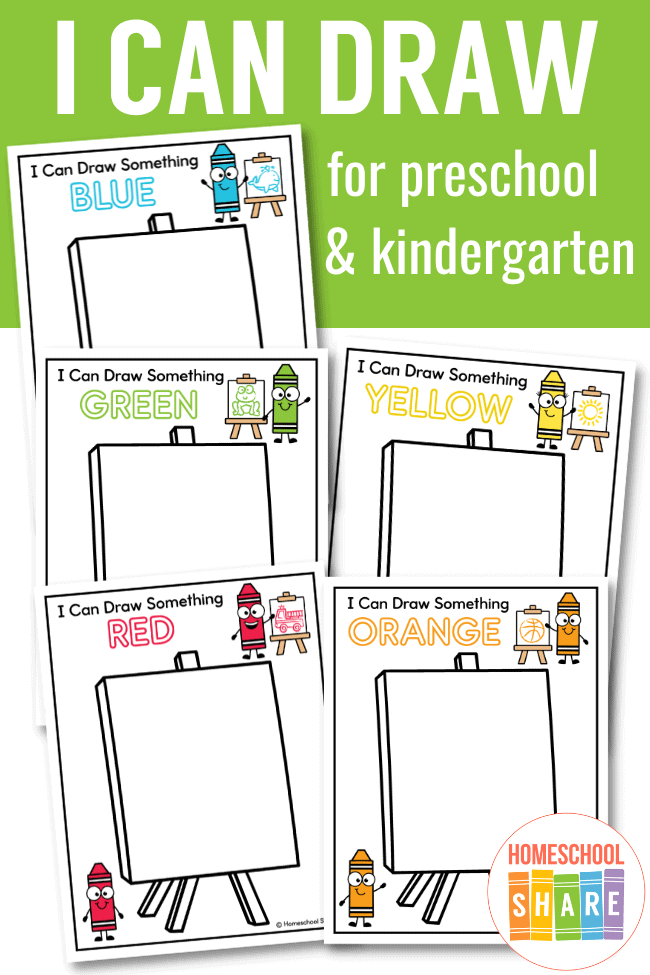 What Are the Benefits of Drawing for Kindergarten?
Drawing can help develop multiple skills for your preschool or kindergarten students.
Build fine motor skills
Refine pre-writing and writing skills
Builds hand-eye coordination
Increases concentration and focus
Encourages creative thinking
Promotes confidence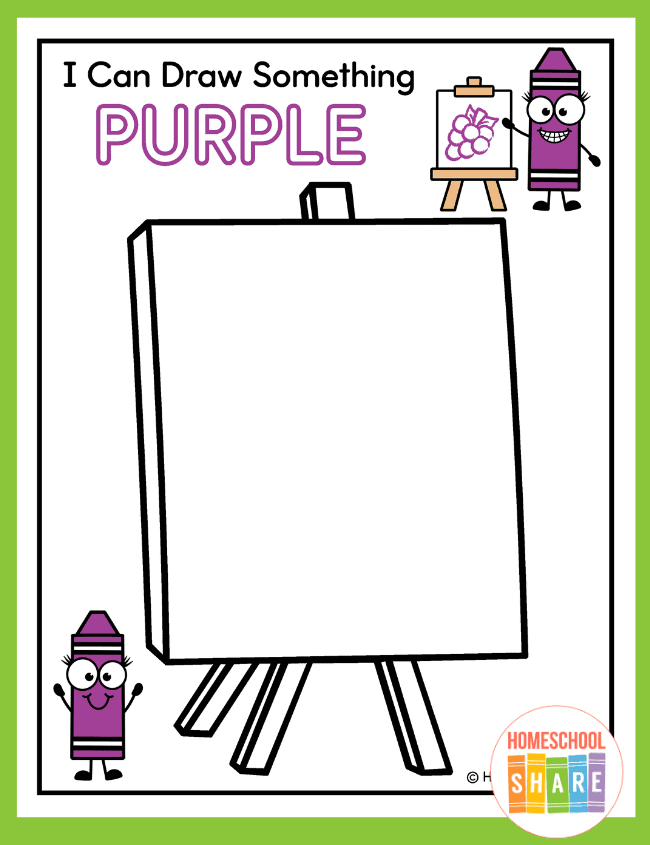 What's Included in the I Can Draw Colors Printable Activity?
The I Can Draw Colors is an easy drawing activity for kindergarten. It includes one page of drawing prompts for the following colors:
red
orange
yellow
green
blue
purple
pink
brown
gray
black
You can use the full color version or you can use the black and white version.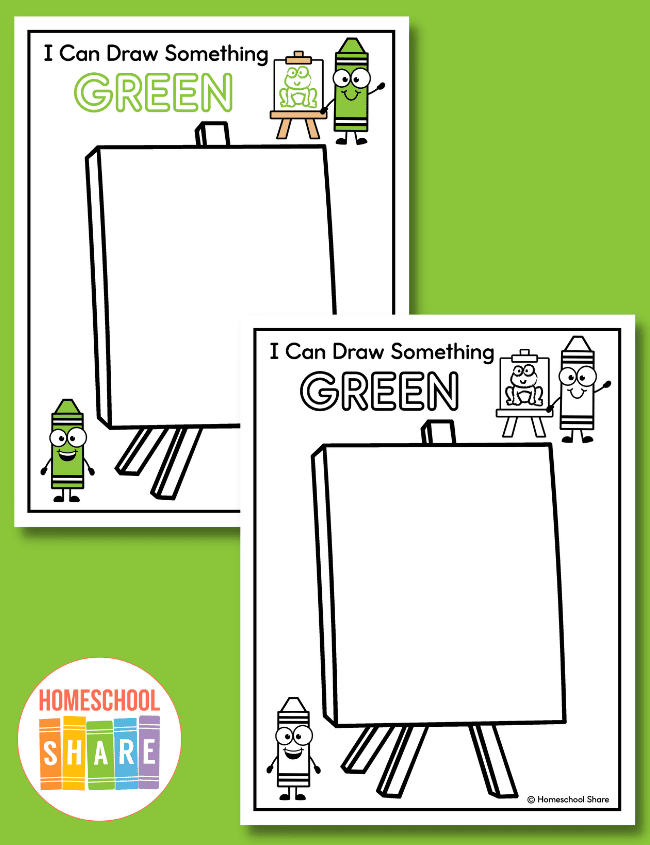 These prompts will provide your student with a sense of purpose while drawing pictures. Finishing a page will help build your student's confidence.
How to Use the Drawing Activity for Kindergarten
Discuss colors with your students. Brainstorm a list of items for each color. Consider writing the list on a whiteboard.
For example, list for red items might include: apple, heart, tulip, book, ladybug, cherries, tomato, flag, etc. Try to help your students think of things that aren't too complex to draw.
A list for blue might include: raindrop, cloud, blueberries, bird, whale, hat, jeans, balloon, etc.
After you have discussed a color word, give your student one of the I Can Draw pages for the same color. Kids love using their imaginations to create drawings. Have fun with this and cheerlead the students through the process!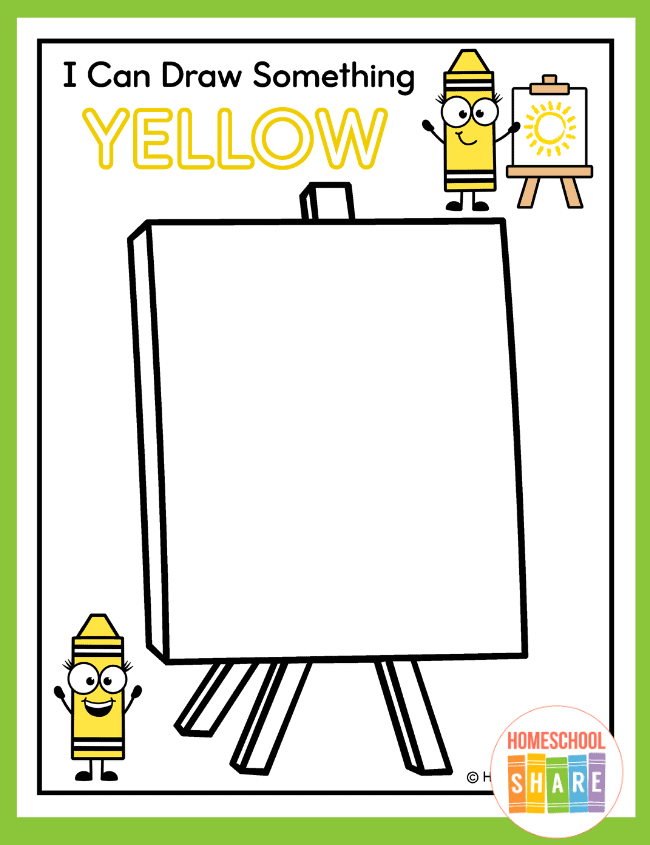 Preparing the I Can Draw Colors Pages
Decide if you will use the black and white version or the full color version.
Print the pages.
Ask your student to find a crayon (of the corresponding color) to match the activity page. Encourage your student to draw.
If using the full color version, consider laminating them. You could also use page protectors or dry-erase pockets. Let your student use a dry-erase marker (of the corresponding color) to create a drawing. When finished, your student can erase the page and use it again (and again!).
Grab Your Free Printable Drawing Activity
Simply click on the image below to grab your free I Can Draw Colors art activity.
More Art Themed Printables
Are you preparing an art themed unit for your early learners? Try these resources: