Affiliate Disclaimer
We sometimes use affiliate links in our content. This won't cost you anything, but it helps us to keep the site running. Thanks for your support.
Sailing, sailing, sailing the ocean blue!
This set of fun Boat Printables is sure to supply you and your student with fantastic adventures.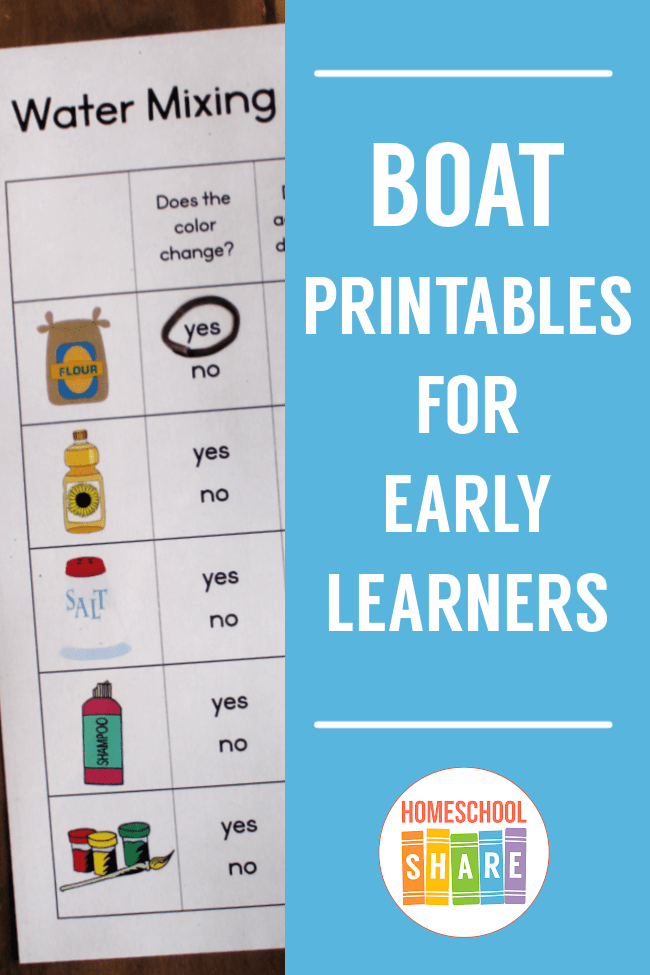 Boat Printable Activities
My Sailing Story
Let your child dictate his boat story to you while you type. This makes story writing easy for young children. They can tell a great story without having to worry about handwriting, spelling, punctuation, etc.
This activity promotes creating thinking and literacy skills.

Sink or Float? Activity Page
Discuss water and buoyancy. Gather the items necessary to conduct this experiment. You will also need a tub of water. Ask your student to predict which items will sink and which items will float. Test the predictions and record findings on activity page. Discuss what your student notices about the items that sink vs. the items that float. What is the same? What is different?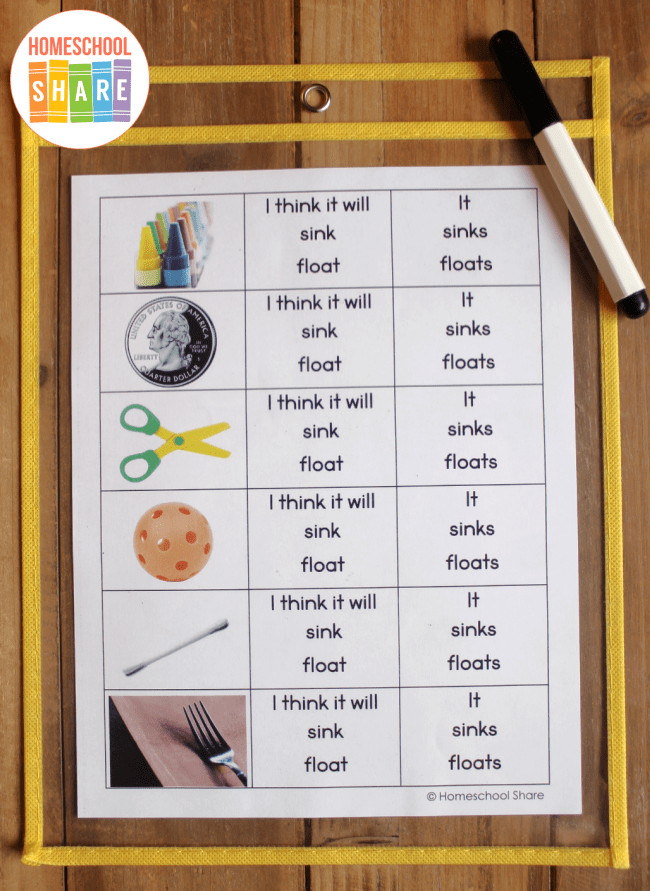 Water Mixing Experiment
Gather five glass jars and fill them with water.  Make different mixtures (using the items shown on the activity page). Let your student make observations about each mixture. Record findings.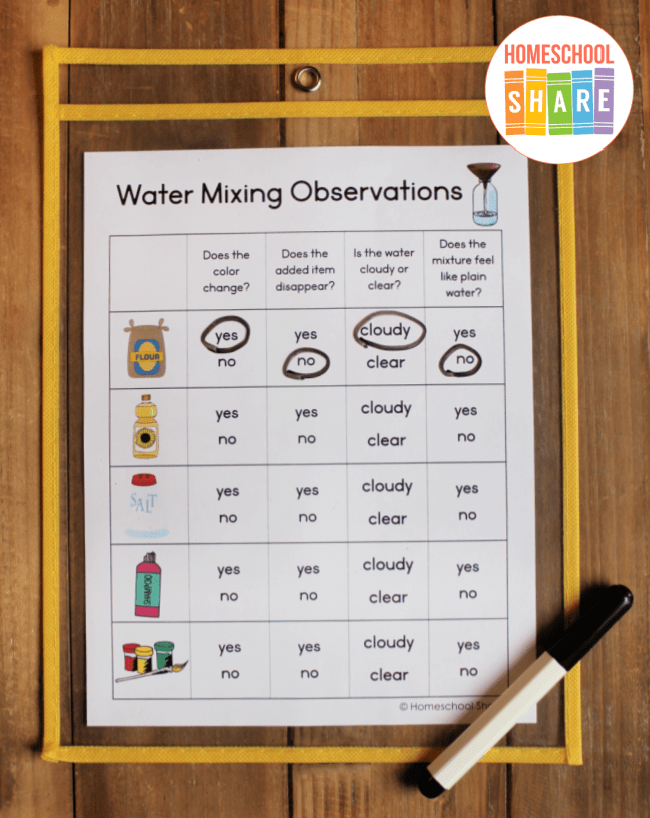 The Same Sailors
Put your student's visual discrimination and fine motor skills to work with this activity. Encourage your student to find the two sailors that are the same.

Boat Cutting or Boat Tracing Page
Practice fine motor skills. Cut on the waves, or trace the dotted lines to make waves.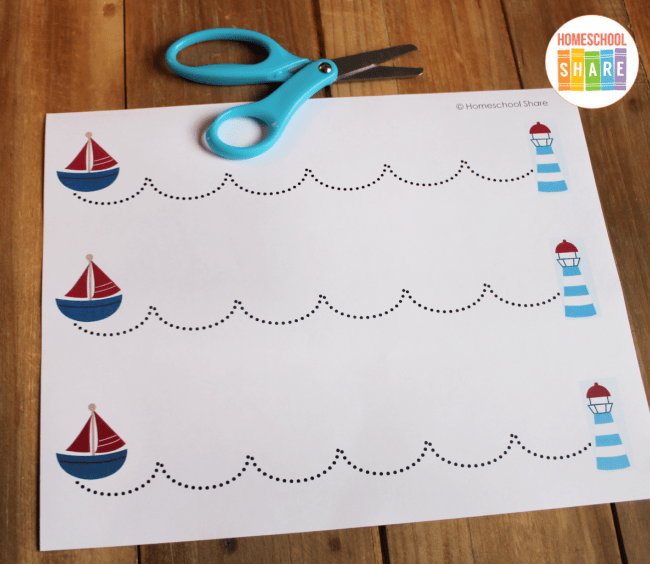 Draw a Sailboat
Can your student follow the directions and draw a sailboat?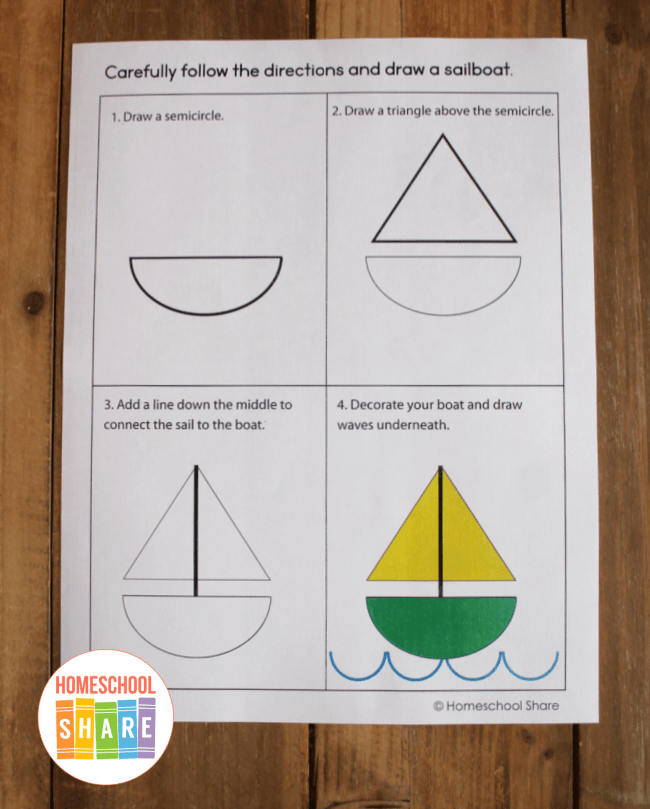 Poem
Read the poem together and memorize it, if desired.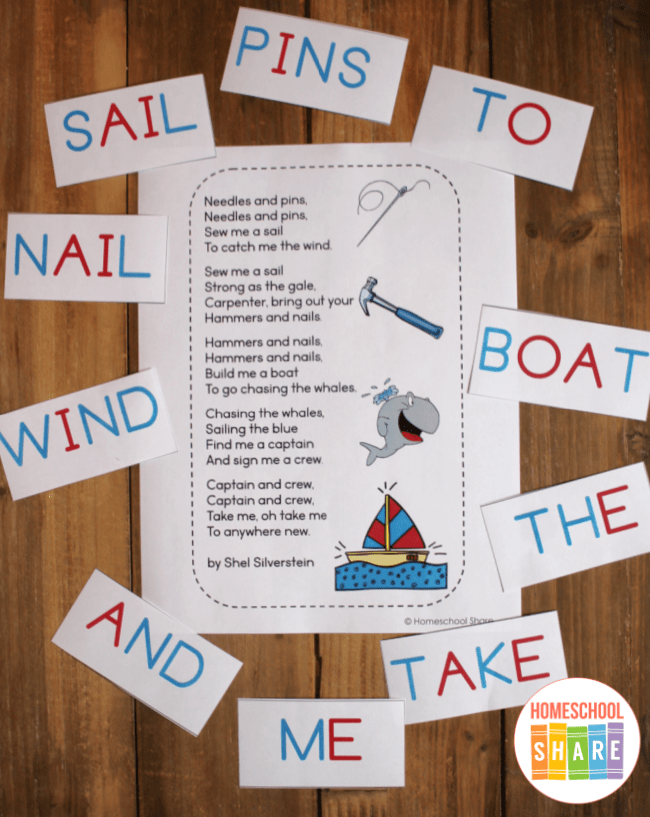 Use letter magnets to build the words from the poem.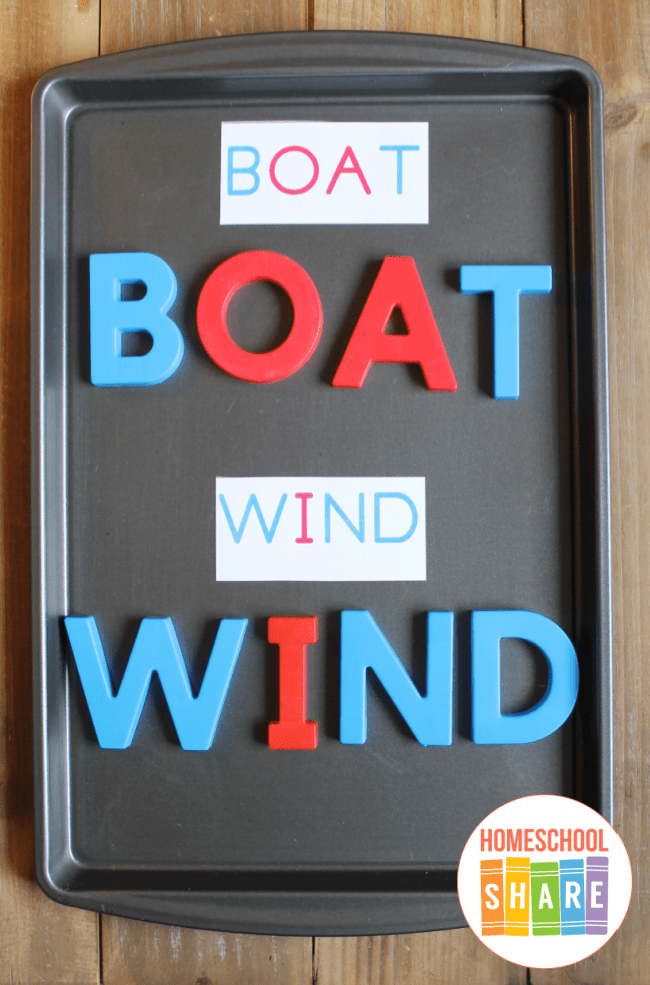 Calendar
If you are using this unit for one week, use this calendar as an introduction to the days of the week for your student. Each day, let your student stick one dog or captain's hat sticker on the calendar. At the end of the week, review the days of the week together. 

Help the Sailor
Help the sailor find his missing crab. Use the stickers and counting skills to complete the activity.

Shape Search
Discuss shapes with your student. Use the "Draw a Sailboat" activity as a springboard. Look through the books you are reading together and point out the shapes you see. You could also look for shapes in your neighborhood or house.

Lighthouse Pattern
Discuss patterns with your student. Ask your student to color the lighthouse stripes in a pattern.
Boats Library List
You do not need these exact books for these Boat Printables.
Please use whatever owl themed books your library has available and read, read, read to your child!
Reading is great for language development, literacy skills, and snuggling; it is the best thing you can do with your preschool or kindergarten student.
The Storm by Cynthia Rylant

Follow the Water from Brook to Ocean by Arthur Dorros

Sail Away, Little Boat by Janet Buell

Boat Alphabet Book by Jerry Pallotta

The Little Sailboat by Lois Lenski

Sail Away by Donald Crews
Download Your Boat Printables
Simply click the image below to get your free set of boat printables.
More Transportation Themed Activities
If you are looking for more transportation themed printables and activities for your student, try these: