Affiliate Disclaimer
We sometimes use affiliate links in our content. This won't cost you anything, but it helps us to keep the site running. Thanks for your support.
Does your student ever need a break? Grab this set of alphabet exercise cards and help improve your student's focus with gross motor movements.
You can find all of our movement cards here.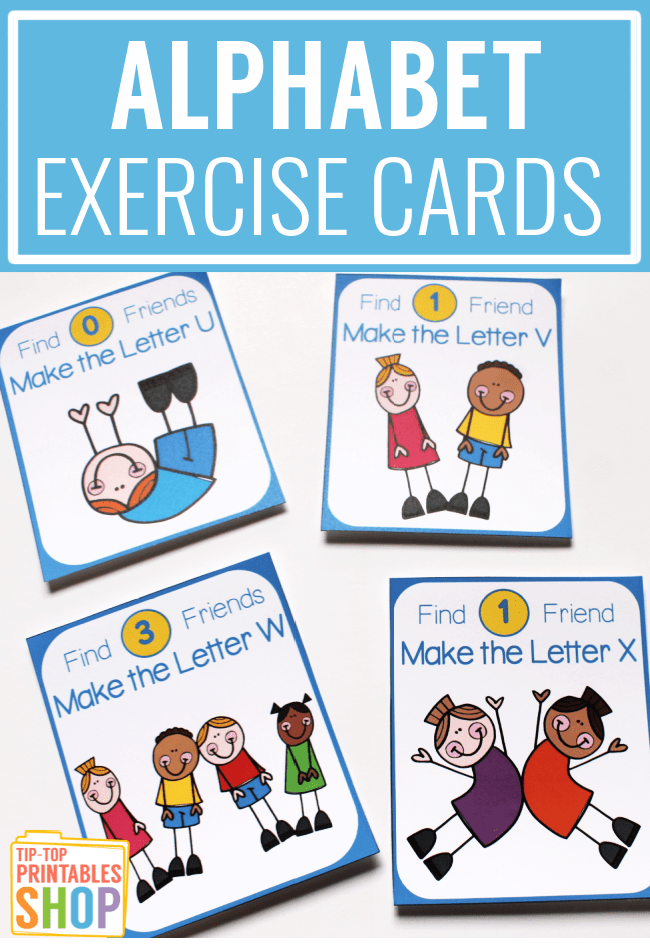 What's Included in the Alphabet Exercise Cards?
The file includes 26 cards. Students will be required to find 0-3 other friends and figure out how to arrange themselves on the floor in order to form a specific letter of the alphabet. The cards contain images to help students visualize what they need to do in order to create the letter.
These activities are amazing for kinesthetic learners. Forming the letters with their entire bodies can help them to remember letter formations.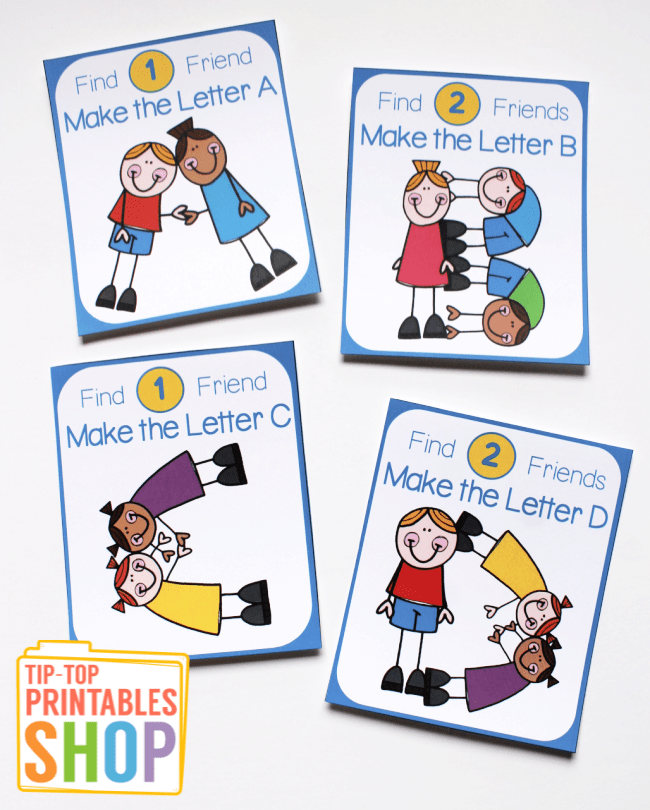 Students will also learn how to work together as a team in order to create the letters on the floor. This is a great way to get out wiggles, giggles, and to begin to learn how to work with others in a group setting.
How to Use the Alphabet Exercise Cards for Kids
Download the file.
Print the cards on cardstock.
If desired, laminate for durability.
Cut out the cards.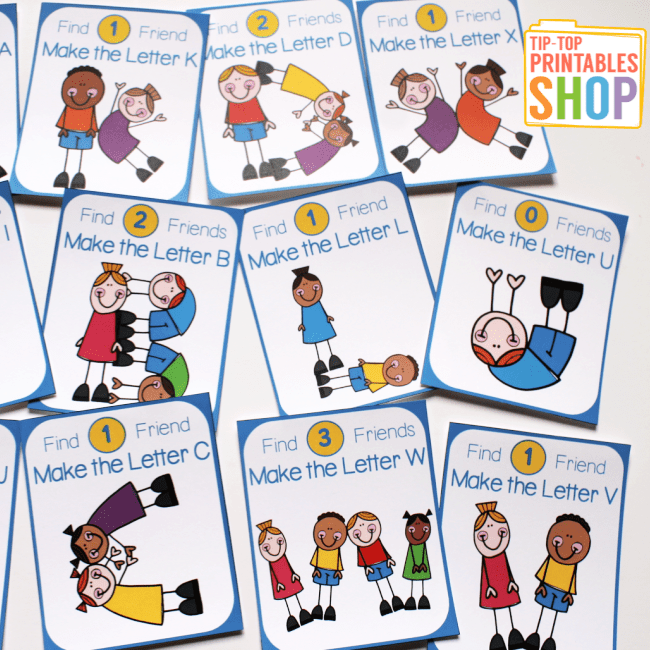 If you are homeschooling, you can use the cards in a variety of ways. Here are a few ideas:
Put them in a jar. When your student gets the wiggles, let her choose one and create the letter together. You may need to call on some stuffed animals for back up help!
Have your student arrange the cards into alphabetical order. Sing the ABC Song together.
Hide the cards around the house. When your student needs a break from schoolwork, go on a hunt for a card. Find one (or two or three!) and act out the exercises together.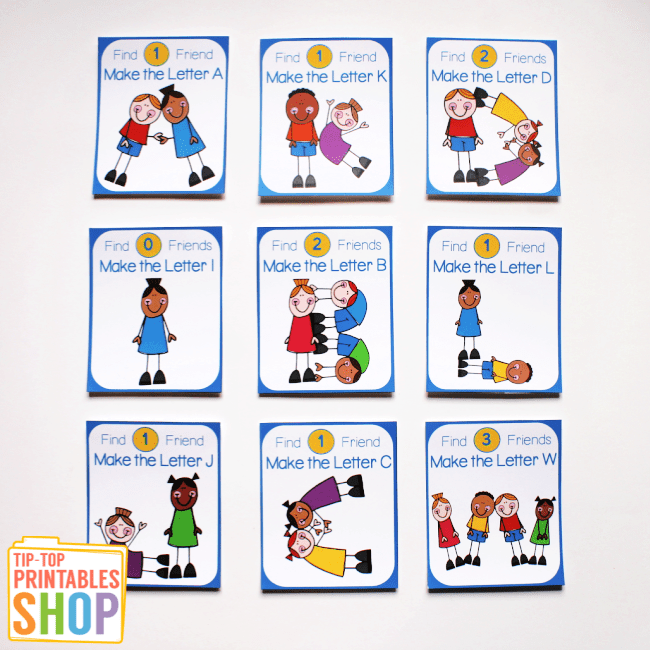 Grab Your Alphabet Exercise Cards
Head to the Tip-Top Printables Shop to grab your set of Alphabet Exercise Cards.
More Exercise Cards for Your Students
Are you looking for more exercise cards? You are in the right place! Check out this huge bundle of TEN sets of cards.